Eh, my pa.
Arguably one of the best songs to come out of SA Hip Hop in 2022, Mashbeatz and his partners, MagleraDoeBoy and Thato Saul continue to ride the wave of their hit track, Never Ride.
Just months following the successful release of This Is Religion, Mashbeatz led the project with Never Ride which was dropped to critical acclaim. The catchy hook, infectious production, not to mention MDB's verse, and overall delivery certified the track as a hit as soon as the streets heard it.
Having featured the likes of Jim Jones and Chris Brown for their From The Block Performance segment, 4 Shooters Only Africa took a trip to South Africa for a dope Never Ride performance.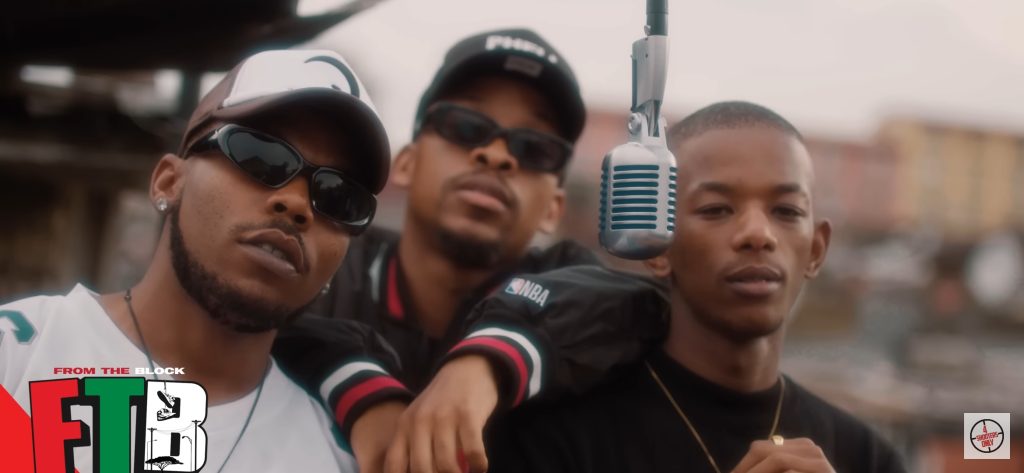 Shot in the township of Alexandra, the performance follows the sequence of the song, opening with Thato Saul who proudly represents his home donning a Pheli Mafia baseball cap as Mash and MDB stand behind him. The Maglera superstar goes up next, rapping his most loved verse to date before the trio closes the video off.
Check the performance below: