With two days left to the DayGenius Initiated Battle Rap Africa Event tagged #OccupyTheThrone, Nigeria's most prolific Hip-Hop Hypeman, Rapmania Tha X, would be hosting the August 30th show.
Rapmania Tha X is a Freestyler, Nigerian Rapper & Hip-Hop's Original Pro Hypeman.
He is the official Hypeman and co-host alongside Do2Dtun at the GLO Battle Of The Year. His repertoire boasts of a lot of involvement in Hip-Hop Shows and event in Nigeria and beyond. He is the resident hypeman at the prestigious Club Rumors Signature, Ikeja GRA, Lagos – one of the oldest nightlife outfits in the state.
"I feel very humble and proud to be part of this amazing event again. I love Rap Battles and it has always been a part of me, just like the Hip-Hop Culture to Hip-Hoppas." He said.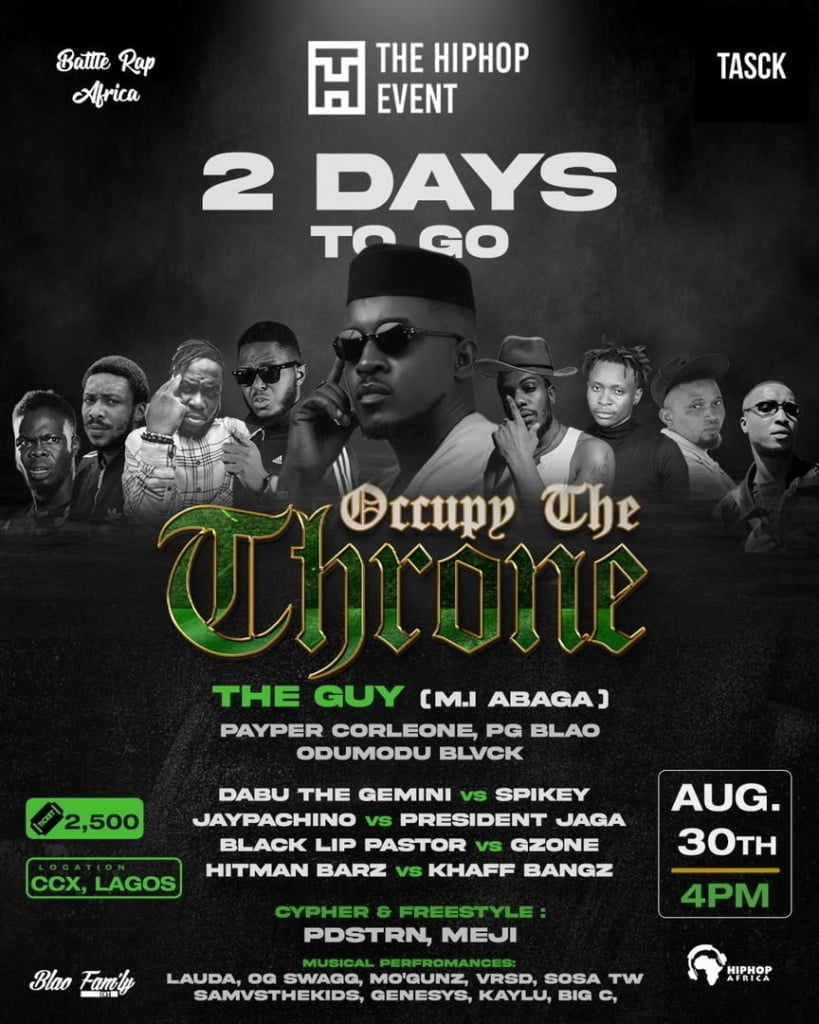 ICYMI: BIG ANNOUNCEMENT: Who Is "The Guy" Headlining The Debut Edition of #OccupyTheThrone by Battle Rap Africa?
Check Out The Link Below for more details on the #OccupyTheThrone Event.
This August, #OccupyTheThrone As Battle Rap Africa Presents The Most Anticipated HipHop Event Of The Month
________________________________________________
Have you found this article insightful? Then kindly share and comment your opinions in the comment section below. Thanks.
Follow On Social Media:
Instagram – https://instagram.com/iam_bigdan
Twitter – https://twitter.com/iam_bigdan
Email – bigdan@hiphopafrica.net