Rap music has transversed barriers to establish itself as one of the most popular genres in the world. This is attributed to its versatility and ability to inspire creative twists to the sound of artists dedicated to the craft.
As a culture, hip-hop has dramatically influenced the Kenyan music scene, giving birth to inventive sonic trends with a large young fanbase.
Shrap, a localization of Trap and drill, is one such trend that has been making waves on the scene. This vibrant part of Kenyan rap is driven by the rise of a new brand of creative artists representing the urban youth.
They intend to create a sound that resonates more with the local audience.
The pioneers, including Jovie Jovv, Musau and Boutross, describe the sound as a fusion of Swahili rap, trap and pop to represent Kenyan culture. It is designed to be blunt and hard-hitting with bravado and braggadocio while highlighting various aspects of Kenyan life equally.
Jovie is credited with coining the phrase shraplife, referring to the use of sheng, the local slang language in the delivery of bars. His release of the hit song Kiasi established him as a significant wave to reckon with. With his laidback delivery and clever punchlines, Jovie emerged as one of the top shrap artists and cemented his place on the scene.
He refers to himself as the "Shrap OG", and deservedly so, considering his immense contribution to the sound.
Boutross Munene is another notable artist determined to carry the sound to greater heights. A pioneer who has elevated himself to become the face of shrap music.
He began rapping at a young age before breaking out with hit songs such as shrap over the rest, yea yea, yea and Angela, among others. He is credited with manoeuvering the industry gatekeepers to establish himself as shrap's most successful story.
His aptitude for catchy hooks and engaging storytelling with an alluring delivery made him an integral cornerstone of the subgenre, topping his peers. He is commonly referred to as the "ShrapGod."
Ladies are also not to be left behind with representation from Groovy Jo. She is a dynamic and outspoken rapper who commands respect with her lyrical precision and refusal to self-censor.
Groovy has blessed shrap with her infectious energy, a rich vocal timbre and measured, audacious bars capped with a fantastic catalogue.
The subgenre is growing as more and more artists begin to explore the sound. With a vast collaborative potential, these rap artists are able to work with other diverse artists.
The pioneering collective created an event dubbed the 'shrapnite', bringing together all fans, artists and enthusiasts to celebrate the culture. One of the major successes is collaborating with the "nyege nyege festival", a unique East African-themed event, to create an amazing showcase.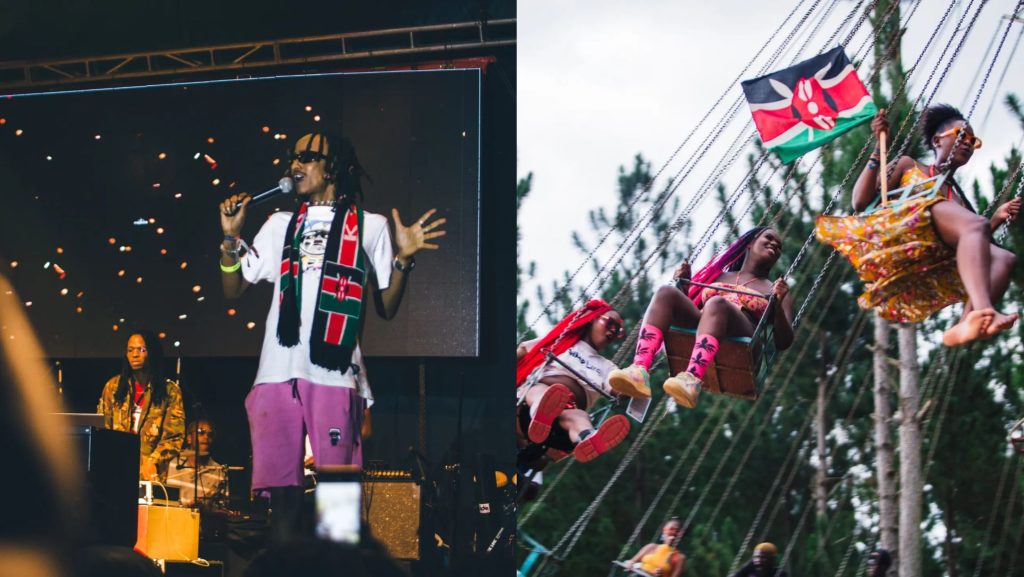 Shrap has yielded a culture of flamboyance and bravado that is centred on fashion and excellent rap. It, however, goes further to embed itself as a top voice in advocacy.
While themes of success, luxury and flashiness are consistently explored, the art goes further to speak on real issues facing the youth. It postures as a galvanising factor to bring young people together in addressing these issues.
The sound boasts of being authentic and homegrown with an appeal to the largest audience in the country, considering age. It has positively contributed to the country's hip-hop culture, emerging from a crop of young artists eager to disrupt the industry's setup.
It can be described as a way of life and expression for a majority of the young urban youth, making it a considerable force to reckon with in the country.
Hiphop Africa also shared an interesting update on "Immaculate Taste Presents #Sauce Featuring "The Best Rappers In Africa."
Read more

: Shrap over the rest: The new sound of urban Kenyan rap