You may not know him as Siya Metane, but he definitely is one of SA Hip Hop's biggest names. Folks born after 2000 may know him as the guy that pop up on rappers backstage at the Metros or the SAHHAs, or as the guy who interviews artists on balconies and once had a feud with Stogie T. But if you were born before the millennium you must know that Slikour represents much more than that to the Mzansi music industry.
The hip hop legend recently launched his self titled memoir to much fanfare from industry mates, friends and fans alike.
The rapper who has spent the better part of the last decade making sure SA artists are handed their flowers also deserves to be handed his flowers as much as anybody else, and that is what Hip Hop Africa is doing today.
The pioneer member of the legendary Hip Hop group Skwatta Kamp, Siyabonga Themba Metane was born in Leondale, Johannesburg on the 13th of April, 1981.
The 42-year-old rapper and entrepreneur began his career with the seven-man hip hop pioneer group Skwatta Kamp in the late 90s. He would later go on to become the most well known member of the group even after they went on a hiatus.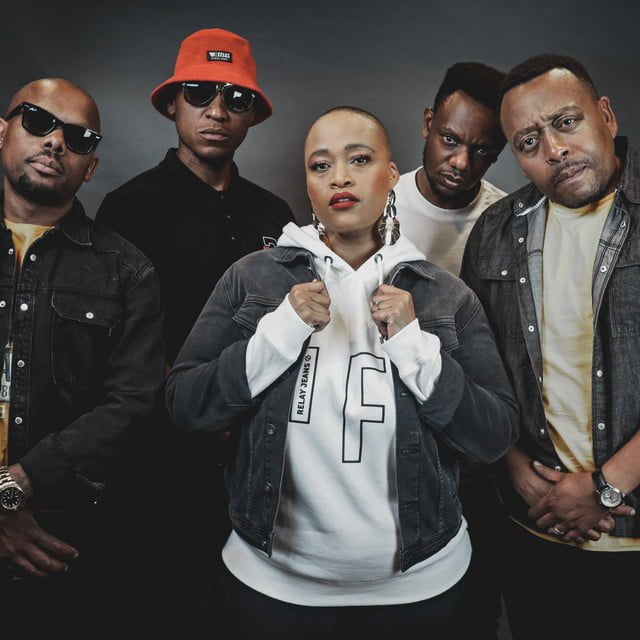 They recorded and released four albums before they parted ways in 2009. The group's Magnum Opus came in 2003 with the release of 'Mkhukhu Funkshen.' It sold over 25,000 copies and received several award nominations.
Other well known Skwatta Kamp projects are their debut 'Khut En Joyn' in 2002 and the follow up to 'Mkhukhu Funkshen'—'Washumkhukhu.'
Their fusion of hip hop and Kwaito laden with South African township slangs and the experiences of Kasi dwellers on these and other projects helped propel them to the top of the SA music industry as some of the biggest and most influential acts of the early 2000s alongside acts like Teargas and Tumi & The Volume.
After The Kamp, Slikour released his first solo album, 'Ventilation Mixtape Vol. 1,' in 2005, to massive critical and commercial appraisal, followed by the second installment 'Ventilation Mixtape Vol. 2' two years later, with the third volume coming in 2010.
There are quite a few toys in Slikour's award cabinet, including a plaque for Best Hit Single from the 2008 Metros etc.
During the 2009 Global Fresh Collective campaign (GFC) of SAB Miller— an innitiative that gathers innovative thinkers from various parts of the world who are passionate about upcoming talents, music, and other creative subjects— Slikour had the privilege of representing South Africa.
Asides his music career, Slikour is also a serial entrepreneur he owns the online entertainment and media platform SLIKOUR ONLIFE, featuring it's famous Balcony Interviews and Backyard Sessions where he has interviewed some of the biggest names in SA Music past and present; from Stogie T, Priddy Ugly, A-Reece, the late AKA to the legendary Zola 7.
Since 2002, Metane has also been co-owner of the prominent artist management organisation and record label Buttabing Entertainment, which was responsible for launching the careers of so many big names in SA hip hop including Kwesta and Yanga Chief etc.
Slikour's YouTube channel boasts of more than 62,000 subscribers, and his Instagram account over 176,000 followers.
Before his participation in the celebrity dance reality show 'Strictly Come Dancing' in 2015, Slikour was co-host or eTV's dance reality show 'Step Up or Step Out' in 2013.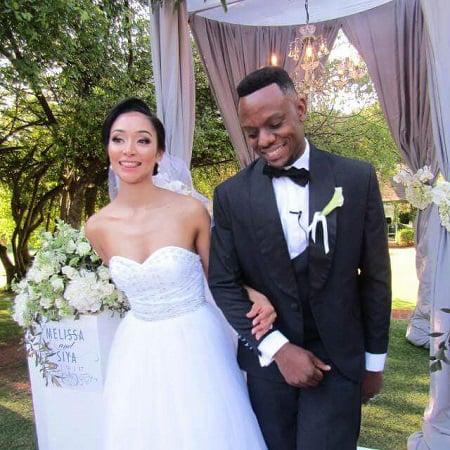 The rapper is married to the beautiful Wilkinson since 2017, after dating since 2013 and they have a child by name Shaka Anathi Metane, although both Melissa and Metane have children from previous relationships
With the release of his memoir and the return of Skwatta Kamp to active music, Slikour doesn't seem like he is done with success quite yet.
If you enjoyed reading this article do not hesitate to share with friends via all social media platforms.