It's been an amazing run for Kendrick Lamar since the release of his fifth studio album as he was nominated for several categories at the 2022 BET Awards and took home the plaque for Best Male Hip Hop Artist on the night of Sunday, June 26, 2022. 
On the backdrop of the overturning of the Roe vs Wade ruling in the United States, Kendrick Lamar while performing at Glastonbury Festival on Sunday gave his two cents on the issue, rapping the words "they judge you, they judged christ, godspeed for women's rights," while his 8,000 Diamond studded crown of thorns bled all over his attire.
Kendrick Lamar saw his album, 'Mr. Morale and the Big Steppers' hit #1 on the Billboard 200 Albums Chart, and the lead single 'N95' peaked at #3 on the Hot 100.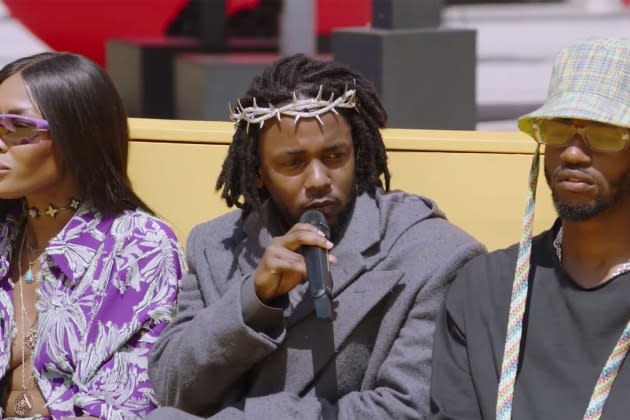 After returning from a vacation and documentary shoot in Ghana, Lamar paid tribute to the late Virgil Abloh at Paris Fashion Week and now the rapper has hit another milestone, surpassing Drake's record as the most decorated rapper by winning the Best Male Hip Hop Artist prize for the fifth time at the BET Awards.
If you enjoyed reading this article, do not hesitate to share with friends via all social media platforms.