One of the most respected emcees to come out of Cape Town, YoungstaCpt is back with a visual treatment for his latest release, the BOK Freestyle.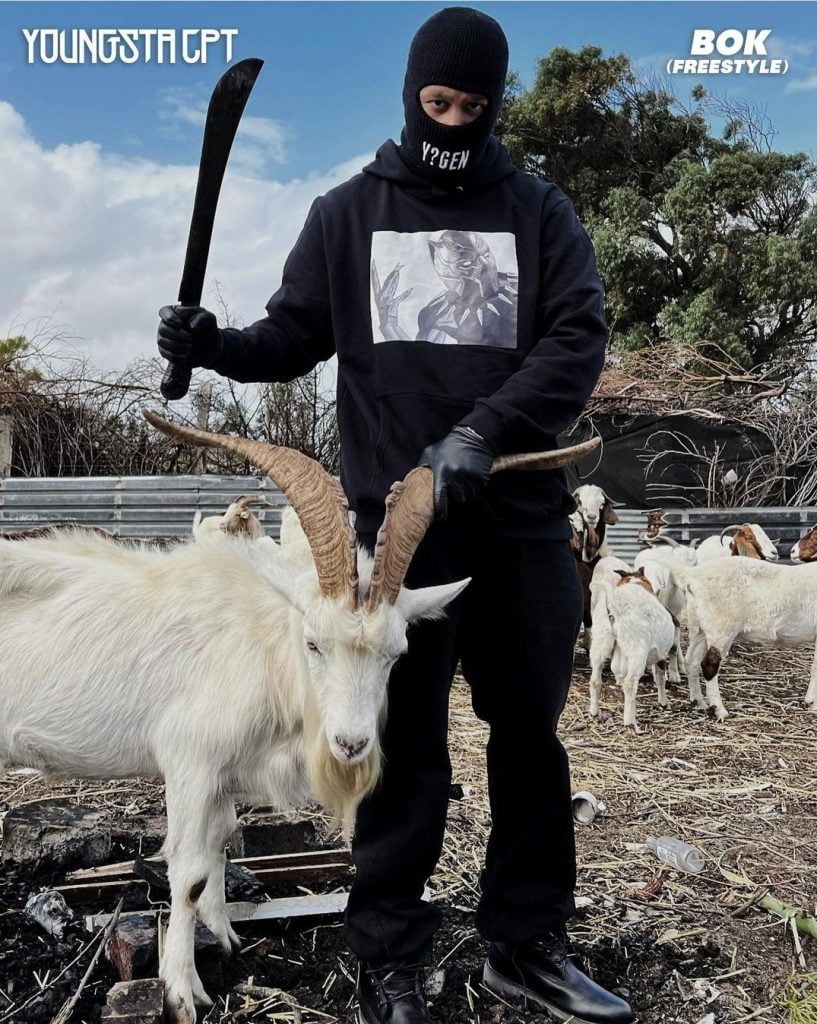 As Mass Country steadily approaches platinum status, having been certified gold over a month ago, the project continues to get recognition, most recently at the Metro FM Music Awards where the late AKA was honored with 4 out of 6 awards.
YoungstaCpt keeps the Supa Mega's name and legacy alive with a remix of the already gold-certified Mbuzi Freestyle. While only released this past week, the BOK Freestyle has already set the streets ablaze and the Kaapstad Naaier returns with a music video to keep the fire burning.
Cpt raps in a pen surrounded by goats as he performs the song in honor of AKA.
The symbolism of the goats is synonymous with the words "Bok" and "Mbuzi" which mean "goat" in Afrikaans and isiZulu respectively. It also plays on the title of "greatest of all time," which many people, YoungstaCpt included, believed AKA was and still is.
Watch the video below: