Nigerian artist, Temilade Openiyi, popularly known as Tems, has earned herself a spot as our #WomanCrushWednesday for her contribution to Future's track titled "Wait For You" which featured Drake.
She bagged another international award at the 2023 Grammy awards.
The 65th grammy award which was held on Sunday at the Crypto.com Arena in Los Angeles saw the flock of most of the greatest artists in the world in attendance.
The 27-year-old artiste won her first grammy for her part in Future's hit single 'Wait For U' under the award category for 'Best Melodic Rap performance'.
Tems is also the first non-mixed Nigerian female musician to win the prestigious award.
Sade Adu, who won the Grammy for 'Best new artist in 1986, and Cynthia Erivo, who bagged 'Best theatre Album' in 2017, were British Nigerians
The singer has added this to her list of accomplishments following her Africa Future awards win and her Oscar nomination.
Temilade "Tems" Openiyi, has expressed delight over winning her first Grammy.
The "Try Me" singer also revealed in a Rolling Stone interview that working with American singers Future and Drake was a "dream come true."
Tems' performance in Future and Drake's hit song "Wait for U" earned her a Grammy in the "Best Melodic Rap Performance" category on Sunday night.
In the interview, the singer says winning the Grammy was "just the beginning" for her.
The 27-year-old, who collaborated with Future, Rihanna, Drake, and Beyoncé last year, was nominated for a number of awards, including Album of the Year and Best Melodic Rap Performance, for her work with Future. She also made a guest appearance on Beyoncé's Renaissance, which was featured on the Renaissance album.
"People coming together to celebrate work and art."
Tems shares that the Grammys carried poignant significance throughout her childhood. "Back in the day, the Grammys were definitely an event," she says. "So attending the ceremony was a full-circle moment."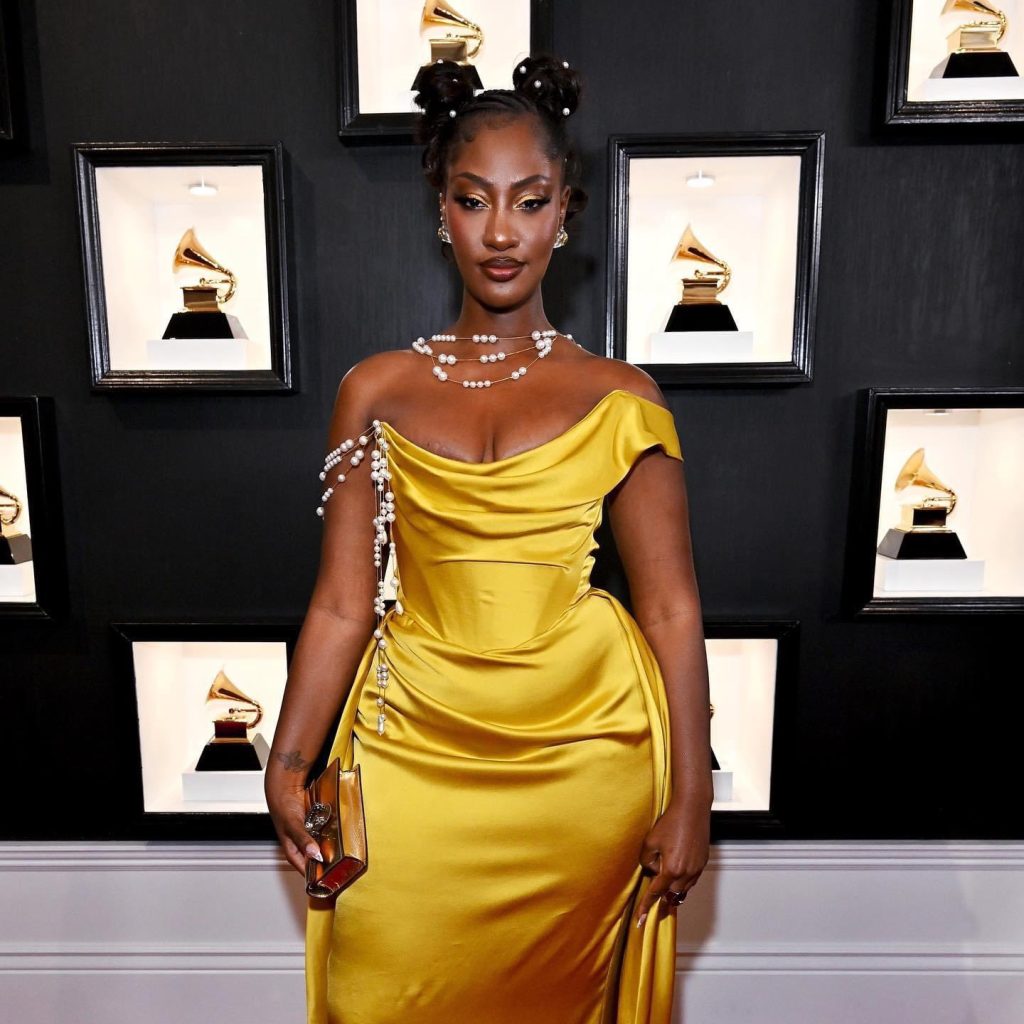 For the personal milestone, the artist opted to wear a gold satin off-the-shoulder gown designed by British label Vivienne Westwood, that incorporated a va-va-voom silhouette, a corset, and crisscrossing pearl necklaces and straps. Tems calls the look the perfect mix of "soft, but sultry."
When asked how she stays grounded, the singer pauses for a second, then says she finds something new about herself every day by exploring as much as she can and going on many adventures. "I stay present and I'm always in the know," she says. "I think that's how you stay grounded."
"Soon as I heard the @temsbaby sample over @atljacobbeatz. Instantly connected to my soul," Future wrote on Twitter, praising her "AMAZING" voice.
In an earlier interview, she stated that she would rather not discuss Drake. "Just because you meet and work with someone, doesn't mean you know them," the "Try Me" singer said. Besides, she hasn't seen him since they made "Fountains". ("I mean, he lives in Canada. I live in Nigeria.")
She was also tight-lipped when GQ asked about Rihanna, other than to say she is "the coolest babe on Earth" and "I've not worked with her yet, but it's gonna happen." When Openiyi decides to manifest something, you had better believe her. "Everybody I said I would work with, I've worked with. Wiz, Drake," she says. "Every single person."
It usually takes her a few days to fully grasp the significance of these novel experiences, especially the shows. In her downtime, she writes, paints, and draws.
Congratulations poured in for the singer after she became the first Nigerian female artiste to win the award
________________________________________________
Have you found this article insightful? Then kindly share and comment your opinions in the comment section below. Thanks.
Follow On Social Media:
Instagram – https://instagram.com/hiphopafricaa/
Twitter – https://twitter.com/Hiphopafricaa
Email – bigdan@hiphopafrica.net