With the growth of Afrobeat and its impact in Global entertainment today its no news that African music and musicians are on the fore front of affecting global music culture and one genre which is slowly making an impact and putting more African musicians on the map is Drill music. Here is a list of the top 10 Drill rappers in Africa. This list was curated by the Hiphop Africa team and it was based of Drill Ability and delivery, Flows, Hit Songs, Projects and features.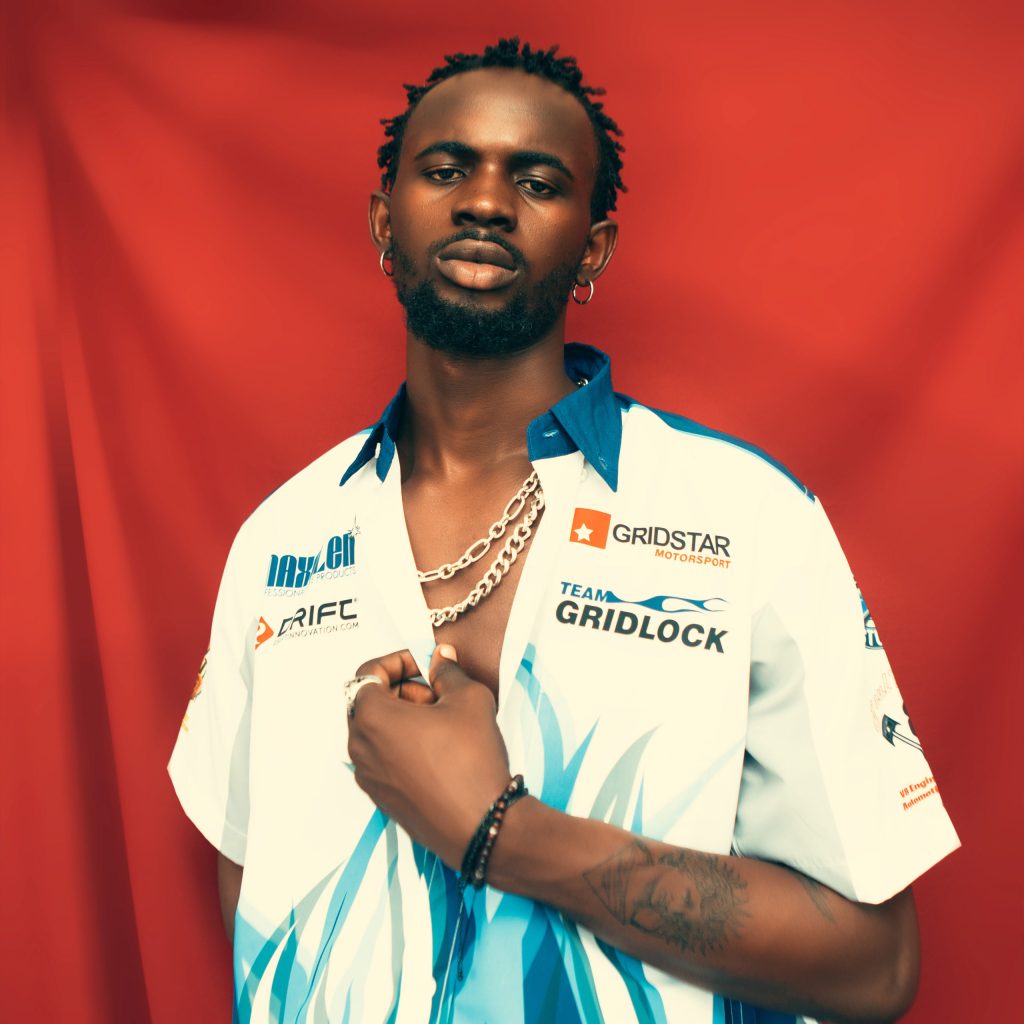 Black Sherif
Jay Bhad
Burukyln Boyz
PyschoyYP
Kwaku DMC
Wakadinali
Esskay
NATTY
Legedary Styles
Dont Play Mob
In the diaspora drill music has been criticized for glorifying violence and promoting negative stereotypes but over here in Africa Drill music has been a platform for young and talented musicians to express themselves, showcase their rap skills, talent and gain recognition.
Drill music is a sub-genre of hip-hop music that originated in the South Side of Chicago in the early 2010s and 2010s and has since become popular in other parts of the world, including the UK, Australia, Ghana, Kenya and South Africa it gained massive listener-ship especially through its most successful artist Pop Smoke. Drill Music blew big up in Africa during the Covid lock-down with artist emerging from different corners of Africa with Kumasi being the leader of the pack in producing several artist who in return were delivering back to back smash hits from the hiphop genre. Other African countries like Kenya, Nigeria, South Africa amongst others also participated in tapping into the drill scene and producing some mad talents.
Black Sherif
Kwaku The Traveller as he is also called is the ultimate success story for talent, hardwork and timing. Everything fell right for the Young Ghanaian who is arguably the Best artist from Ghana at the moment with his large catalog of hits, collaborations and his debut album The Villain I never Was Topping Charts in Ghana and Nigeria. Black Sherif Became the first Ghanaian to top the Apple music charts in Nigeria, as well as making the billboard Afrobeat charts and many others, he has been a revelation which can be seen from he diaspora with the youngster touring the world with his performance and flying his countries flag high. First time listeners of Sherif get amazed by his vocal range then zone into his eerie unorthodox melodies. But the actual catch is the substance in his writing and how relevant and relative it is to modern times and listeners.
Black Sherif's unique sound is geared towards creating a mass cult following, with the end goal of creating a global icon. With the manner in which he blends Ghanaian Highlife with Reggae, Hip Hop and other sounds, it widens his reach and potential.
With Highlife being Ghana's authentic sound, his use of the genre has an instant effect on the older folk which isn't the usual case for a 20-year old artiste.
Jay Bhad
With a Voice befitting the Genre whose beats often use minor keys and dissonant chords to create a sense of tension and aggression, Jay Bhad is the ultimate driller on the list, sometimes called the Ghanaian Pop Smoke he is a natural driller with any instrumental his voices sits on the beat which producers a mosh pit feeling whenever you hear Jay Chad on the beat just like his hit single CONDEMN which was an instant success and his featured verse on the another Kumasi hit single in Sore or the numerous hits to come out of Kumerica during the pandemic. Jay Bhad has several EP's to his name and features on Small God's Sinner Which is another Drill Banger, If you are yer to list to Jay Bhad take a listen to his hit single below.
3. Burukyln Boyz
Hailing from Buruburu estate Burukyln Boyz are the leaders of the pack when it comes to East African Drill, the group is made up of rapper Ajay and Mr Right and the duo have definitely made a statement with their drill. The duo released their hit single Niarobi in 2021 and ever since they've been shattering records in their home country Kenya, our editors got a hold of their music for the first time in late 2021 and we also knew instantly they're one to fly the African flag higher.
4. PyschoyYP
PsychoYP is a king in his own lane, being almost a decade in the Hiphop scene, he boast versatility, style, flows and everything it takes to be a successful rapper, he also has a couple of drill music to his name.n He is definitely leading the pack in new wave Nigerian hip hop. Boasting an undeniable underground hip hop following, coupled with variety of features and lead projects that continue to see him making major waves in the music and entertainment industry, PsychoYP has quickly earned his spot as the most sought-after rapper in Nigeria and on the continent. Born in Abuja, Nigeria – YP launched his career in 2016 with the release of Lost In The Sauce EP.
5. Kwaku DMC
Another member of the Asakaa Movement and pioneer of Ghanaian Drillmsuic Kwaku DMC is the most lyrical member of the Asakaa boys with his style bouncing on the beat on his Off White Flow a single which pays tribute to late Vigril Abloh before his debut EP TrApHouse", the project boasted tracks like "Breaking Bad", which helped win the burgeoning rapper some level of attention in Kumasi. Kwaku DMC has been featured with heavyweights like Headie One, Vic Mensa and to mention a few.
6. Wakadinali
Another entry from Kenya is rap Trio Wakadinali which comprises of members, Sewersyda, Scar and The hook killer himself, Domani. Their success came after dropping their highly anticipated drill themed album VICTIMS OF MADNESS, which acquired a cumulative total of over 30 million streams on streaming platforms!! The rap Trio has since remains independent and still pushing Kenya music and drill global.
7. EESKAY
EESKAY's is a Nigerian rapper experimenting Modern Drill sound with Afrocentric elements such as indigenous language and domestic slangs to give birth to the genre known as "Afro-Drill" he is definitely bringing a new style to drill music in Nigeria with his style, His debut EP Drill or Nah was another project released in 2021 and it was a drill testament to music critics from her oil rich nation Nigeria.
8. NATTY
A senior member of Kenyan drill gang G.T.A. NATTY who is also a producer and nicknamed Rong Rambo has been credited with pioneering the drill sound in Kenya. NATTY released his project this year to contest as king of kenyan drill.
9. Legedary Styles
The Nigerian rapper burst unto the scene with his hit single Looseguard which in turn had a remix which featured rapper and activist Falz. Looseguard was an instant smash hit which brought a feel of drill music to the Nigerian entertainment scene out of no where. The single was also released in 2021 during the pandemic and was the only drill song from Nigeria to export into Ghana and played alongside Kumerica's sound.
10. Don't play Mob
Don't Play Mob is a drill music group from Wynberg, Cape Town,South Africa. The group is made up of 5 members: Mk47, Target, Lunatik, Ludachris, and Pistol 02. Each member brings their unique style and perspective to the group's sound, resulting in a fresh and dynamic approach to drill music from Mzanzi, Since 2020, Don't Play Mob has been making waves in the underground drill scene, building a loyal fanbase through their raw and unapologetic lyrics, hard-hitting beats, and captivating visuals. Their single Don't Plat Anthem is a smash hit and they're pushing to top a genre not popular in South Africa.