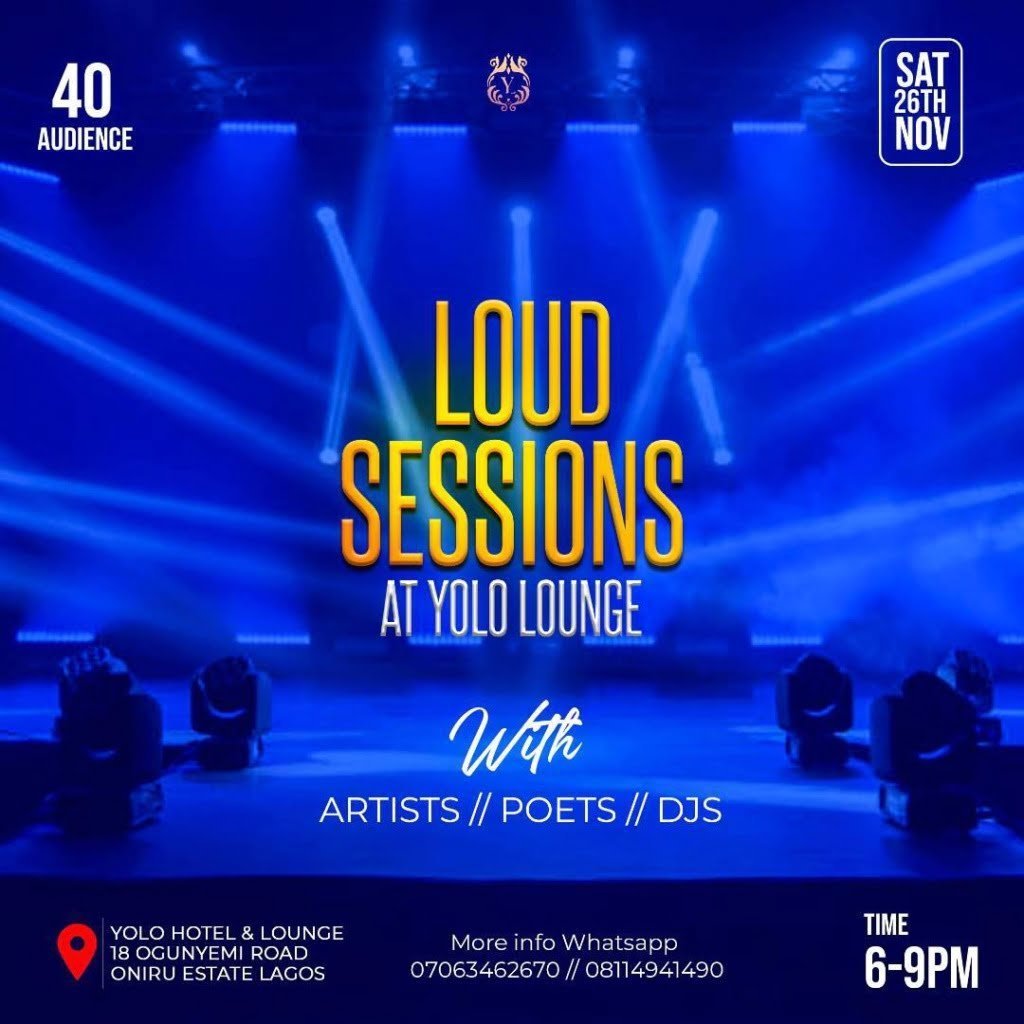 THE HEADLINER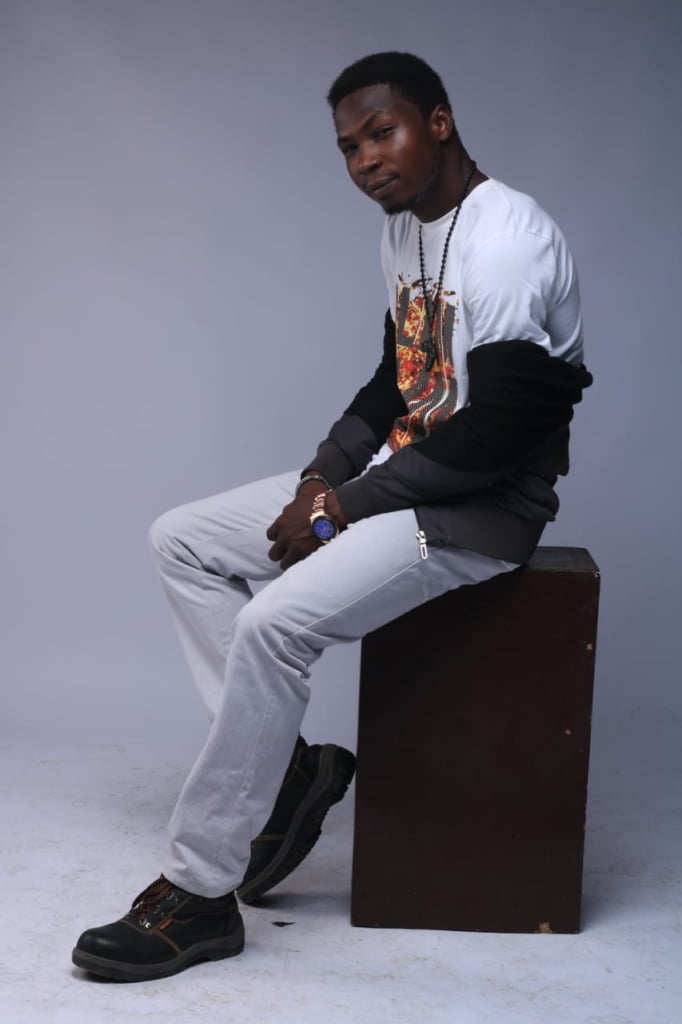 Acclaimed Hip-Hop Creative and Entrepreneur, PG Blao is the perfect headliner for the maiden edition in all ramifications. With over a decade of experience in the music business and discography of conscious and message-driven music, the Loud Sessions is about to become the event to look up to.
THE AUDIENCE
With the hustling and bustling in Lagos, Nigeria, most music lovers barely have the time to appear in person to enjoy live sessions from some of the creatives in the industry. The same goes for these creatives who put in so much work in creating masterpieces and rarely get the opportunity to showcase their creations to those who would appreciate them. The Loud Sessions is a 40-Audience event; a private showing of music and poetry from creatives to art lovers.
ABOUT THE EVENT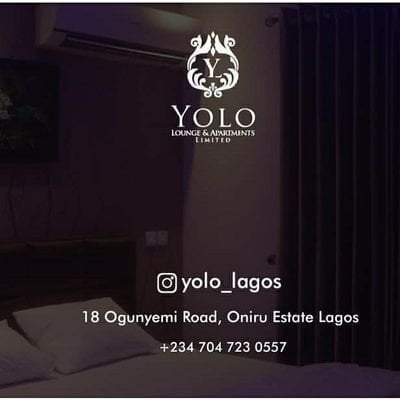 "Loud Sessions" is a new event set to debut on the 26th of November, 2022 at the Yolo Hotels and Lounge at Number 18, Ogunyemi Road, Oniru Estate, Lagos. Doors open by 6PM.
THE SPONSORS
YOLO Lounge, The Prodigy Group, KAMO build construction, Thrasos and Helios, PeachLand Constructions Co. Ltd, MOJ Concepts, London Terrace.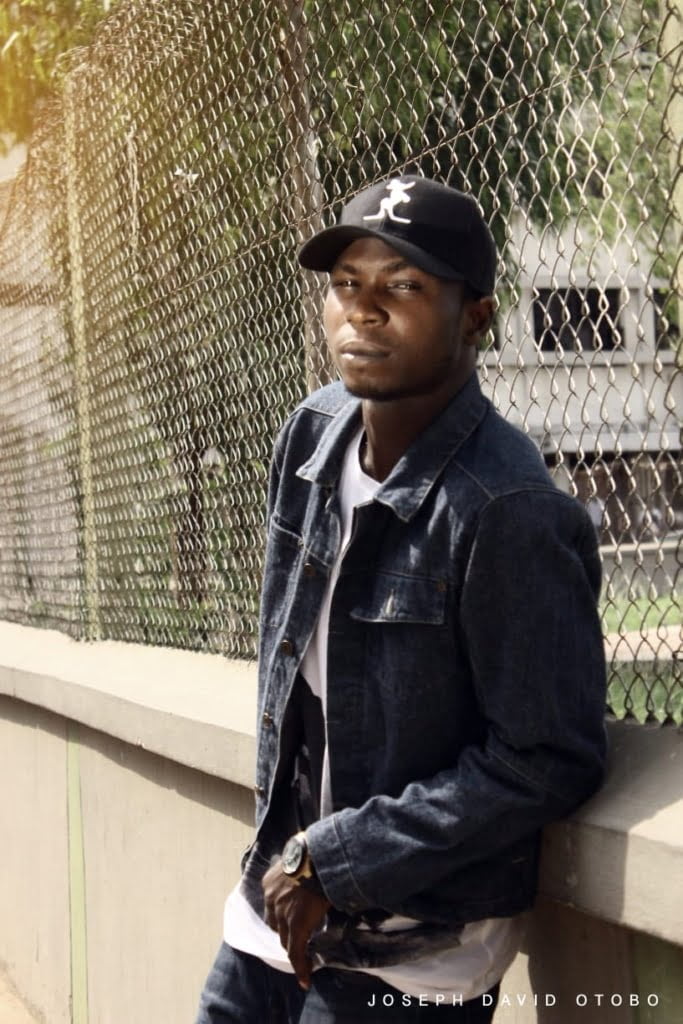 THE LINE-UP
Headliner/Guest Artist: PG Blao
Music: Miguel Dovr, Jodzie and Yana.
Poets: Oyindamola, Chizzy, Etr3ple, Aimha and David Joseph
Host: Chappy
Music Policy: DjPappy
The afterparty follows immediately……
________________________________________________
Have you found this article insightful? Then kindly share and comment your opinions in the comment section below. Thanks.
Follow On Social Media:
Instagram – https://instagram.com/iam_bigdan
Twitter – https://twitter.com/iam_bigdan
WhatsApp: https://wa.me/message/25R7LQMJIZL5A1
Email – bigdan@hiphopafrica.net