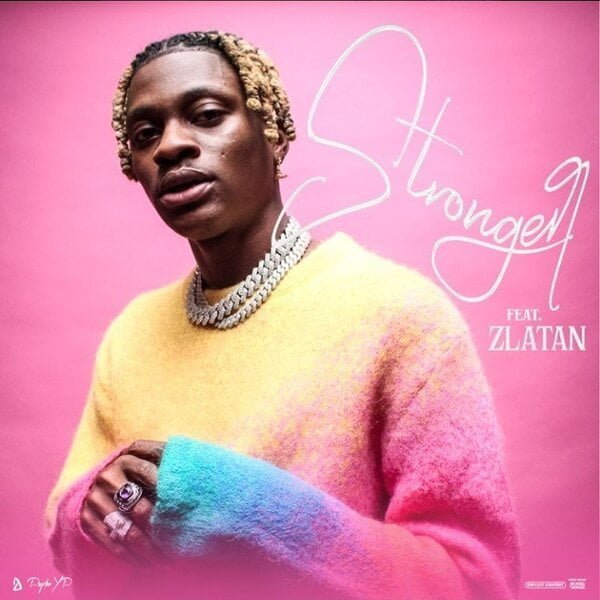 Nigerian young star rapper Psycho YP has teased the visuals to his 2022 hit single "Stronger" with Zlatan.
This collaboration which was probably unexpected considering the broad difference between the two stars has done well since its release in October of 2022.
While Psycho YP is more of a west-side rapper, Zlatan is the new school king of the street possessing a massive listenership from around the globe.
The song which has performed averagely well on Charts across Nigeria is now geared towards another push with the visual set to drop tomorrow.
READ ALSO: DRB Lasgidi: The BluePrint For Nigeria's Alte Sound
The two iconic duos who are both of Nigerian descent are obviously born to entertain with their various styles, while Zlatan appeal to all classes of Nigerians, YP appeals more to be rich-just came back from Yankee set of Nigerians.
The song which was released just after his international collaborative effort "Ic3" with BackRoad Gee and Zilla Oaks.
It was also rumored recently that there seems to be a collaboration in the works coming from Psycho YP and MAVIN-signed superstar Ayra Starr. While we look forward to that, let's enjoy the Stronger video set to drop tomorrow.