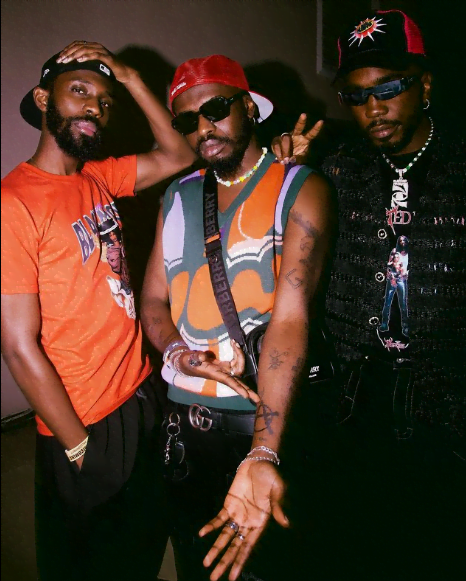 Looking into the Nigerian Alte atmosphere, one name that will always pop up is DRB Lagidi. A group of three very talented individuals crafted the modern-day vibe we now experience in Nigerian music.
They had everything on lock, from the sound, lifestyle, fashion, composure, songwriting, and instrumentation to their event/concert style and target audience.
Unlike the mainstream Afrobeats, they had a target audience, they had a road map they followed for all their dealings, which eventually led them to become one of the foremost musical groups in Nigeria.
The three boys' group started as Rap Royal, with Teezee and Fresh L as its founding members. They alongside two other friends – Tobi and Tobena were the initial members of the group.
They went ahead to release their first mixtape "Coronation Vol1", where they featured BOJ and Dayo.
Soon enough they released "Marry Me" over emails. A move that will go ahead to help them get an audience and eventually get airplay on Radios in Lagos.
Soon after, BOJ who had dropped a few bars on "Marry Me", joined the group fully.
RAP ROYAL TO DRB
With BOJ joining, they changed their name to DRB and soon started to work with producers like Ife Otedola on records such as "Wait a Minute", a song that received a lot of positive reviews.
Soon enough DRB proceeded to release the "Beats N Bars" mixtape in 2008. A project that was made by Fresh L and Tobenna with an appearance from 3feat. The year that followed saw the release of the "Hooks N Bars" mixtape.
However in 2010 "HarDrive" mixtape was recorded and released, featuring JRah, Costels, Phlowz, and Stan with production from foremost hip-hop producer Adey, who will years later produce hit records with YCee.
Afrobeat singer and record producer Davido also guested on one of the songs, while he co-produced on two of the record, this was way before the singer will later kick-start his career fully.
READ ALSO: SKEPTA SHINES AS THE ONLY HIPHOP FEATURE ON DAVIDO's TIMELESS
DRB TO DRB LASGIDI
Later in 2011, the team grew too big that they had to divide into two, while staying as a unit. This would eventually lead to DRB "Lasgidi" and Creative Elevation(CE) being formed. The Lasgidi was to identify as Afrobeat, while CE was the London version of the label.
They proceeded to drop amazing records and also dropped individual records, while BOJ dropped a remake of his 2008 vocal, which ended up being the hit song "Gra Gra". Fresh L dropped "Bring out the Rose" which featured Teezee and finally Teezee came in with "Swagga Mi Gbona" Ft BOJ. All of these records soon became club bangers and enjoyed a fair enough rotation on Radio.
In 2012, the team released their single "Toyin" a song that transcended their audience and crossed into the mainstream of the Nigerian music scene. A few days after the audio drops they eventually released a very befitting Video for the song, becoming one of their very first music videos.
They went on with their joint and solo careers and made awesome waves in Nigeria, eventually dropping their debut album "DRB @10" in 2018. Their most talked about album however dropped in 2020.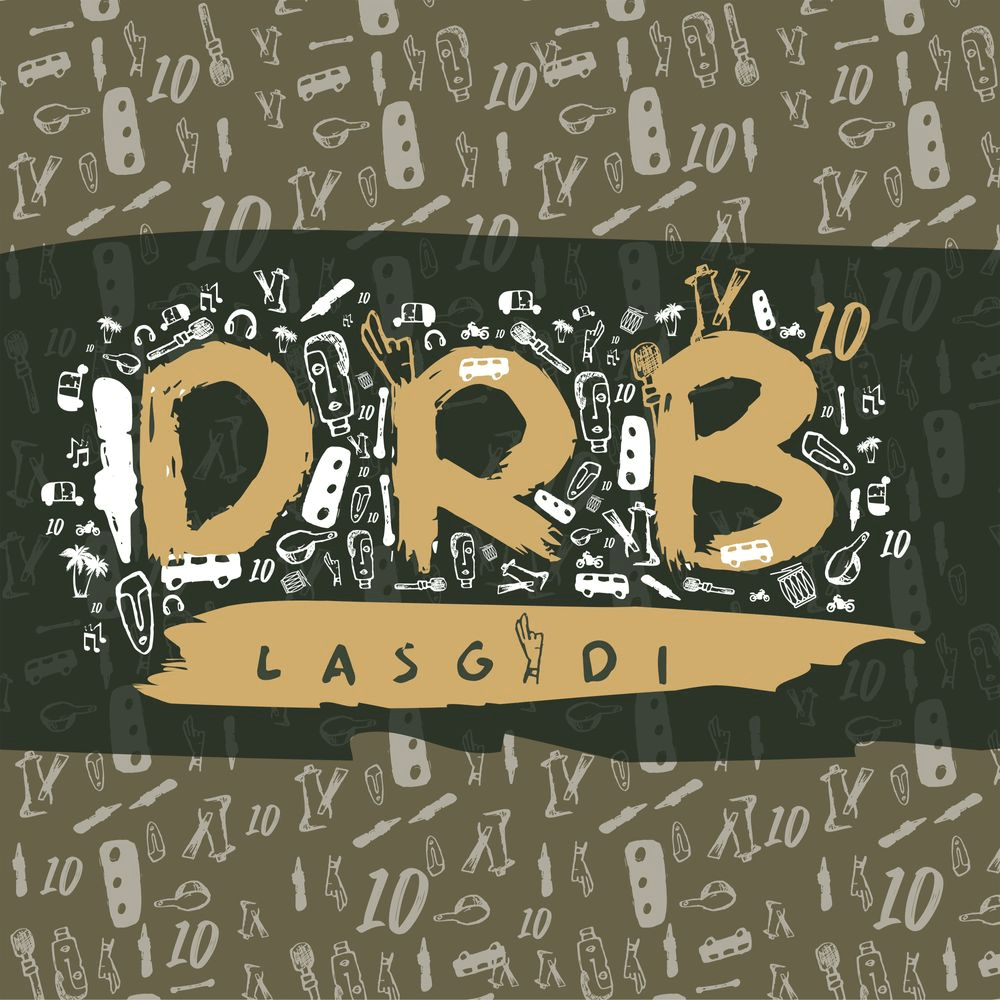 PIONEER THE ALBUM
Pioneer album was released in 2020 becoming the group's biggest album to date, although they only have two. The album featured International superstar Tems, Nigeria's most decorated rapper Olamide, Odunsi (The Engine), Lady Donli, and Prettyboy DO amongst others.
The name Pioneer came off the fact that the trio created what is now known as the late scene in Nigeria. They pioneered everything from sound down to fashion.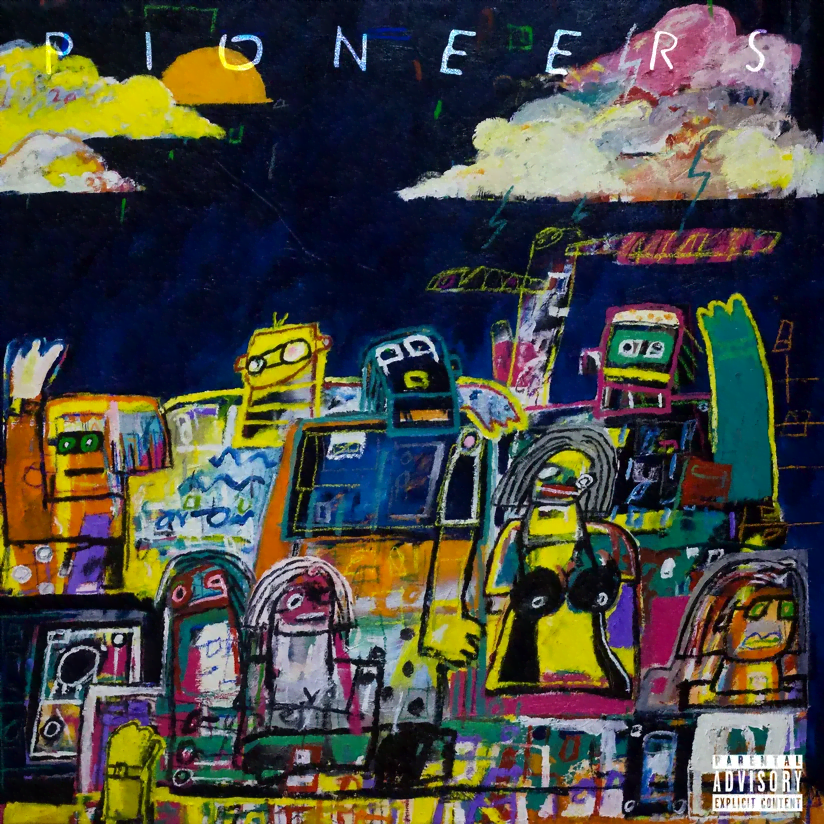 Pioneer album was released alongside a short documentary that highlights the group's influence on the rapidly growing Alte culture in Lagos Nigeria. The documentary highlighted Skepta and Davido who both testified to the group's influence.
INDIVIDUAL SUCCESS
Currently, every member of the group has their own thing going on. They have come a long way from being just boys with a passion for music to creating sounds and musical inferences that will last forever.
TEEZEE
Group member Teezee is the founder of Native Magazine. One of Nigeria's foremost Entertainment Magazines, which has had stars like Wizkid, Naira Marley, and Burna Boy has cover stars. The first edition of the magazine was released in the summer of 2018.
Teezee also runs Nativeland, an annual music event organized by Native at the popular Muri Okunola park in Lagos, and has existed since 2016. The Super talented singer recently started Native Records, where OdumoduBlvck is currently signed. As well as the popular Native Sound System, a radio show based in London.
FRESH L
Fresh L on the other hand has been running the Nightlife scene in Lagos for a while, from managing clubs to finally starting one himself. The super-talented rapper started Hot Box sometime early last year and has since become the most revered nightclub in Lagos.
The club he co-owns with Asa Asika, another Afrobeat head has since opening hosted all the big names in the entertainment scene in Nigeria.
The likes of Davido, Wizkid, Rema, Ruger, Wande Coal, Buju, Ayra Starr, and even International stars like Dababy, Micheal Wards of Top Boy, and a lot more have been spotted at the club.
He has also promised to release a rap EP this year, especially since more music fans seem to just be taking notes of the awesomeness of his rap skills and how mature his raps have always been.
Although, before Pioneer dropped Fresh L had dropped his SUNS EP, a project that promises a great time, intentions of situations, and a wild time back in 2018.
BOJ
However, BOJ has been the most committed to his music, devoting his whole attention to his craft has earned him countless hit records and collaborations in the music industry globally.
He has been busy headlining shows, touring, and releasing bangers while his colleagues have devoted most of their time to pushing their business portfolios.
BOJ's recent album "Gbagada Express" was named one of the biggest projects of 2022. He connected with stars like Wizkid, Davido, Tiwa Savage, Buju, and Fireboy DML amongst many others. He also featured both Teezee and Fresh L on separate tracks of the project.
THE FUTURE
Fresh L, is probably the most troublesome of the trio, from back in the days when he'll troll anybody at all on Twitter to being recognized as a big trouble by fans and enemies alike, Fresh L in the 2010s was a huge deal of wahala on Twitter.
Seeing them grow into all these wonderful pillars of the future is interesting. It's like watching your favorite TV character grow.
They have continued to promise at different times that more will be heard from them in the future and have promised to curate more concerts for their fans in the future.
Well, we can't say anything other than to be wowed about the contributions they have made to the Alte scene in Nigeria and hope, just like they promised that we see more of them in the future. Maybe this year, just maybe.