"I told them give me Benylin it fell on deaf ears…" Those lyrics have been trending all over Nigerian social media. Abuja based Alté rapper Odumodublvck decide to take the Nigerian music scene in 2023 by the jugular and has refused to late go. Since the Igbo-traditional-hat-wearing rapper's scene stealing verse on Psycho YP's 'Bando Diaries' in 2022, he has been in high demand both in the Alté community and rap community alike.

The number of releases and collaborations by Odumo is increasing exponentially every week.
In 2023 alone he has provided more than half of the mist viral rap moments in Nigerian hip hop including his record breaking hit 'Declan Rice' which has found it's way to the UK and made the rapper an international star.
Currently Odumo occupies four of the top 5 spots on the Nigerian Apple Music chart, taking #2 all the way to #5.
His hit named after a West Ham United defender, 'Papilo' featuring Smada, 'Dog Eat Dog,' and 'Picanto' featuring Zlatan and Ecko Miles trail just behind Lil Durk's 'All My Life' respectively.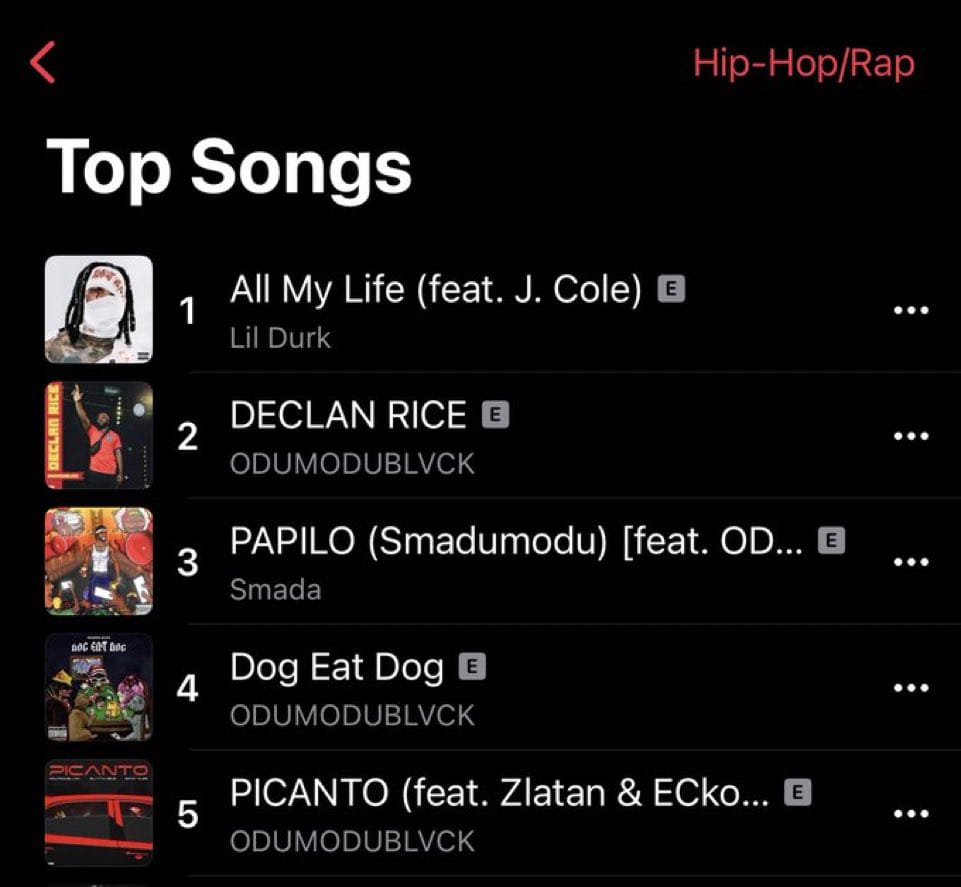 This is a huge feat for the self proclaimed Ekelebe Stunner as her prepares the highly anticipated remix to 'Dog Eat Dog's which will much to the excitement of Alté fans, Alté pioneer and biggest export Cruel Santino.
Check out the snippet to the remix below.
If you enjoyed reading this article do not hesitate to share with friends via all social media platforms.