In 2023 Alté music and culture is becoming almost as popular as mainstream genres. Everywhere there are Alté acts like Smada, Odumodublvck, Amaarae gaining more and more mainstream acceptance and even the Afrobeats artists are now dressing in Alté fashion and some of them like Rema, Victony and Blaqbonez heavily identify with the culture. Audiences outside Nigeria are even aware of the Alté movement. Back in 2019 this was not really the case. One of the biggest pioneers of Alté music and culture Santi,now known as Cruel Santino, who has been very important in the perforation and growth of the genre and culture was able to plant a solid stronghold in the mind of Nigerians through his his sophomore album 'Mandy & The Jungle' in 2019.
'Mandy' released May 17th 2019, showcased a more refined Santi than 2016's 'Suzy's Funeral' and a more accessible Santi than last year's 'Subaru Boys: Final Heaven.' A huge section of Alté fans still consider it Santi's best Project till date and it's hard to dispute that giving the quality of the tape.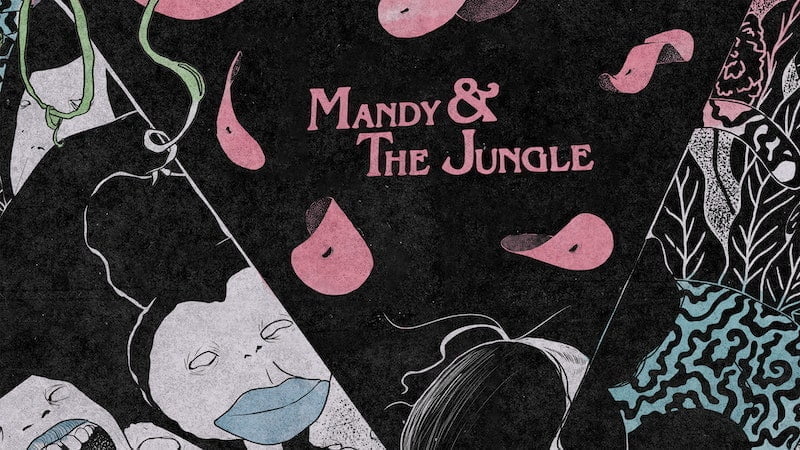 The impressive thing about Santi's career is that all three of his albums can make a solid for which is his best, only a few artists can lay claim to such a solid discography.
'Mandy & The Jungle' spawned such hits as Odunsi The Engine produced stoners' anthem 'Sparky,' cult cinema backed ode to oral surrealism 'Raw Dinner' with Kida Kudz and Nonso Amadi and Bridge from Alté pioneer group LOS assisted 'Freaky'.
This album is important to the culture as it made Alté music more accessible to the mainstream audiences and also introduced a lot of people to Amaarae, way before she had a global hit in 'Sad Girls Love Money,' via recurrent background vocals and uncredited vocals.
The album like all Santino's efforts is a cinematic experience, evident through the smooth transitioning between each track, also added by a popping cassette sound effect before a song or a portion of a song starts, and also the seamless merging of music videos to create this one surreal world to back the sound of the album.
If you enjoyed reading this article do not hesitate to share with friends via all social media platforms.