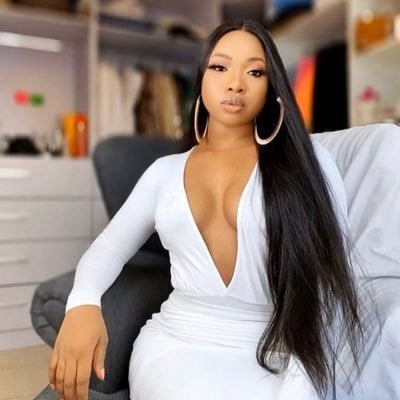 While shuffling through some Nigerian rap songs from the 2010 era. I came across a song by one of the foremost Nigerian female rappers Mo'Cheddah.
The sensational female rapper/singer dropped her debut album, "Celebrity Franchise" in 2010. An album that kept the music scene in a chokehold, reminded me of one of my personal favorites off the project, a song titled "United".
United stood out for me then because of the message it held, the song preached love and oneness.
On United, Mo'Cheddah details why it is the responsibility of each and every Nigerian to carry on not just any precedent, but the right precedents.
With the various issues that the recently concluded general elections in Nigeria have caused. It is necessary to remember that staying united will ensure that more grounds are covered. While divisions such as tribalism, religious fanaticism, and their like will never be of any benefit to the country.
Celebrity Franchise housed a lot of songs that were not only Hiphop centric but were very particular about each lyric, and what meaning it would hold with listeners.
READ ALSO: Buzzi Lee & Costa Titch Rage In Their New Music Video
The album was released under the radar of Knighthouse Entertainment, a label she was signed to then.
Although not so much is currently being heard from her she has been able to cement her place in the hearts of many.
Hip-hop as a Tool
Despite being primarily focused on entertainment, hip-hop has grown into a tool that can be used to push narratives and create cultural changes.
Falz, another sensational Nigerian rapper has taken up social growth as a responsibility. A move that comes with a lot of backlashes, but is aimed toward achieving positive goals.
Just like in the United States where the likes of Common, Meek Mill, Kendrick Lamar, J. Cole, and Mos Def are known for always inciting controversy with their thought-provoking lyrics aimed at tackling social injustice and complex issues.