While awaiting his degree from the department of Political Science from the University of Lagos, 22-year-old Oluwakayode Oyetoro, known mononymously as Kayode to his fans and other music lovers celebrated a grand entrance into the Nigerian music scene through the dance video sharing app Tik Tok, when his song 'Live Forever' powered by over 300 thousand usages of it's sound—to the top of many playlists in 2021.
Like Most Gen Z creatives Kayode does not want to be boxed in to a particular genre or style. The rapper and Singer who has been making music offciallly for three years now has experimented and fused several sounds into his music since his 2019 debut, 'Confessions.'
Even his huge 2022 hit 'Live Forever' is an emo-trap plus Afro and hip hop fusion. One can hear the clear Wizkid and Lil Wayne influence in his music as he has revealed in the past that those were his biggest influences growing up alongside member of the Mohits Crew.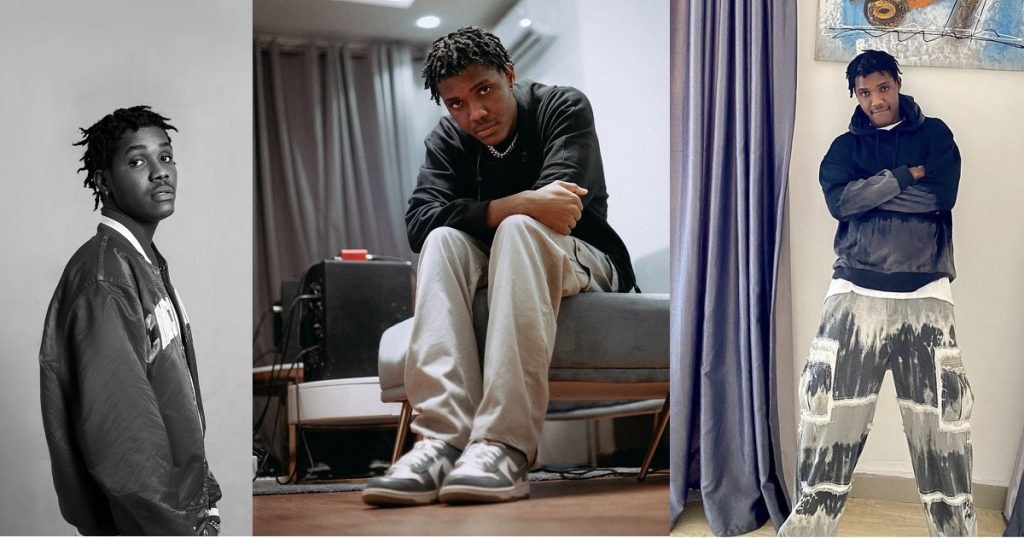 Friendship and family are important to Oyetoro, and this is showcased in him employing his close friends, a collective known as 'The Kay Gang' to promote his music.
The now 24-year-old Abeokuta born entertainer recently opened his world to fans as he released his debut music project titled 'Still Figuring Life' in May 2023, after a strong of loose singles like 'Superstar,' 'All I Need,' 'Blessed/Love Divine' etc
The singles helped him amass over 50 million streams from a growing fan base that have been clamoring for the project the artists describes as an "emotional work of art that speaks to the beauty and complexities of the human condition."
Kay Kay emphasizes on subjects like hardwork, determination and heartbreak in his project, all topics he believes music lovers all over the globe can relate to.
Read Hip Hop Africa's review of Kayode's debut EP 'Still Figuring Life' by clicking the post below.
If you enjoyed reading this article do not hesitate to share with friends via all social media platforms.