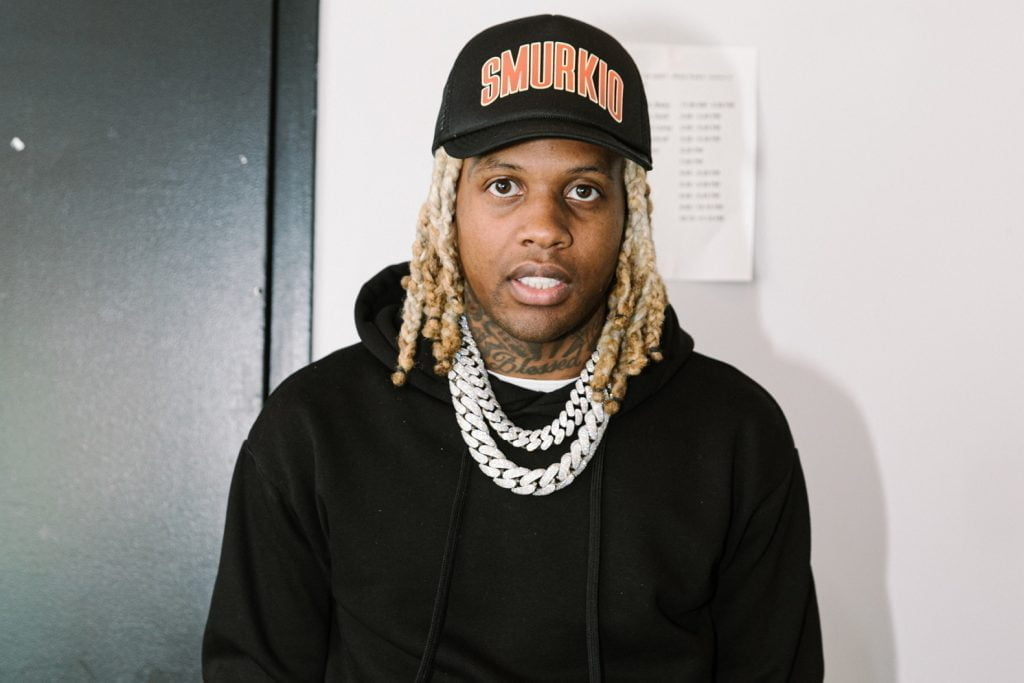 American rapper Lil Durk recently took to his Instagram story to share that he would love to visit Nigeria soon.
The rapper was excited after his song "All My Life" with Rapper J Cole went Number One on the Nigeria Apple Music chart, took to Instagram to announce he would love to visit the country and shut it down with a good show soon.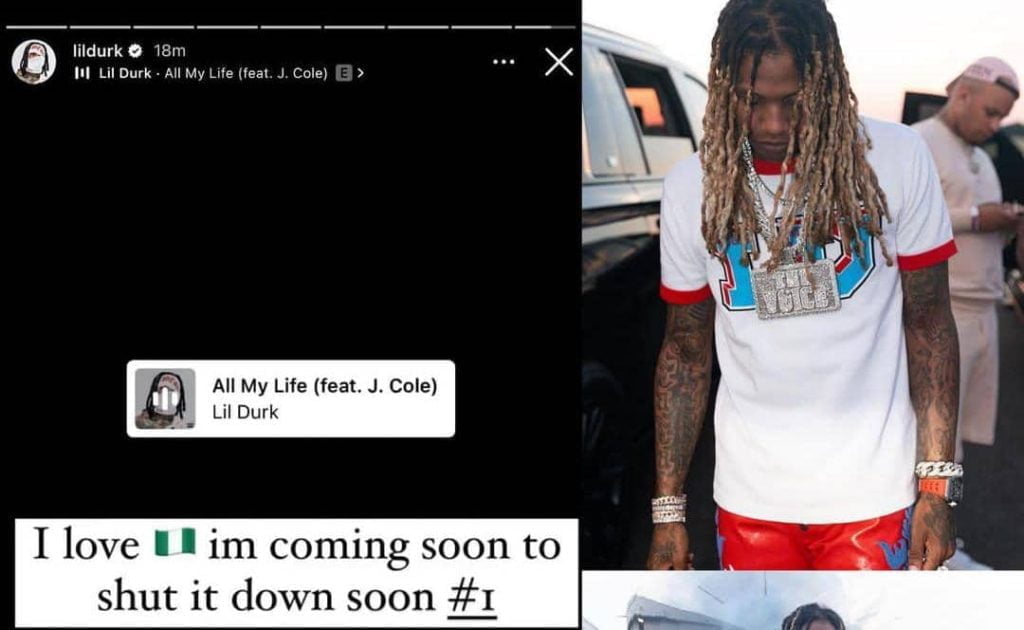 READ ALSO: Ni Nigeria: Toye And Tomi Tribe's New Song Bangs
Lil Durk has always been a worthy mention as one of the few American rappers well-recognized in the country.
While we look forward to having him come over here in Nigeria, we look forward to him working with some Nigerian rappers as well.
Nigerian rapper Khaid has been tight with the rapper in recent times, as the two have been spotted on a Facetime call at some point in recent times.