Fast rising Ghanaian rapper Kwame Yesu who has been buzzing in the underground just delivered his latest project " The Last Supper." A six-track EP, featuring the per-released hits "Adwuma" and "Libation."
The title of the EP is a clever wordplay on Kwame Yesu's name, where "Yesu" means Christ and just like the Last Supper in Christian tradition marked the beginning of something great, Kwame Yesu's "Last Supper" is a prelude to the remarkable journey ahead in his musical career, his adept rapping style is evident across all six tracks of the project. He delves into a range of themes, including his dreams, mindset, circle of friends, and lifestyle, offering a glimpse into his life's intricacies through wordplay and signature laidback style of rapping.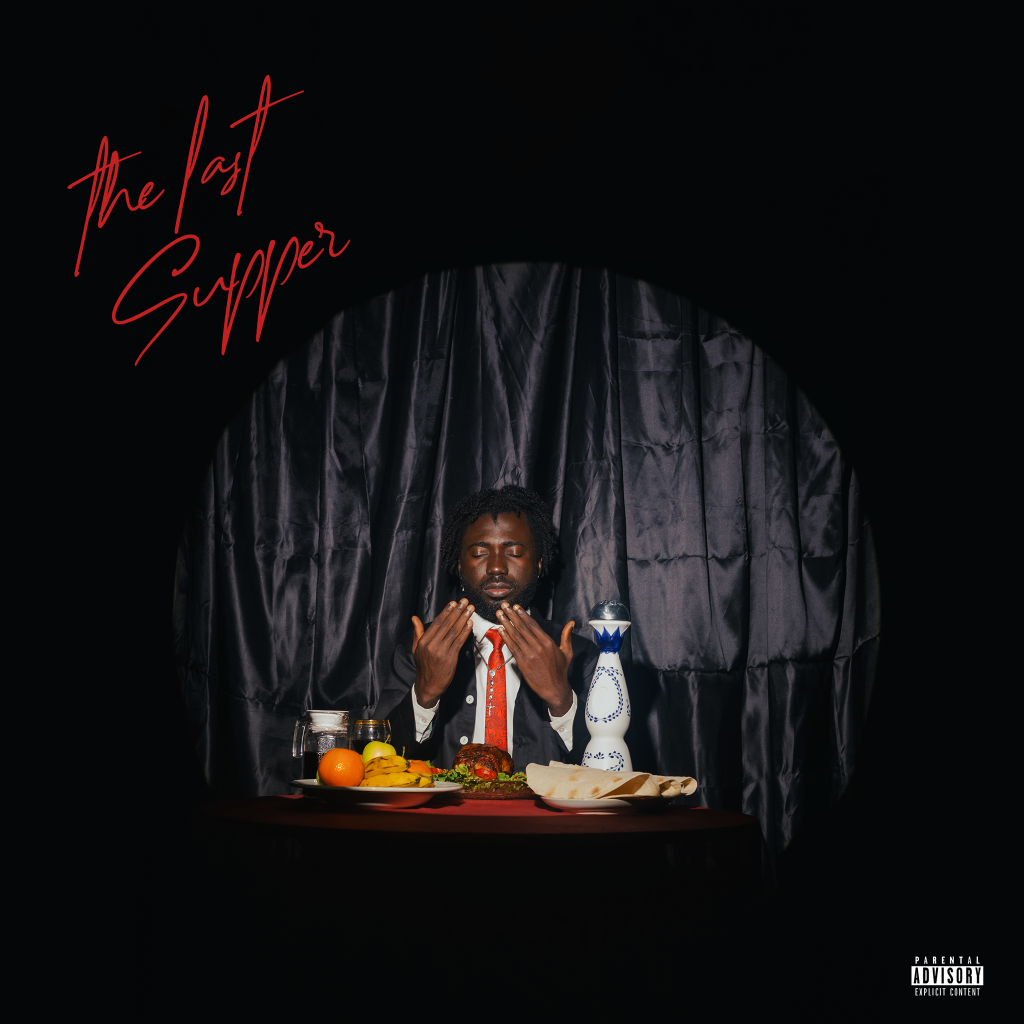 "The Last Supper" is a musical journey that effortlessly samples different genres, presenting listeners with a rich tapestry of sounds. From the drill-infused vibes of "Adwuma," which pays homage to his past hit "Anadwo" with Black Sherif, to the Hip-Hop, reggae fusion of "Libation," this EP offers a diverse musical experience. Trap and HipHop elements are seamlessly woven throughout, showcasing Kwame Yesu's genre-blurring creativity.
For those who appreciate thematic cohesion in a musical project, "Last Supper" is a delight. Each track transitions seamlessly into the next, accentuated by the right effects and sound bites. Listening to the EP feels like being seated at the table, an honored guest at Kwame Yesu's "Last Supper." Kwame Yesu's "Last Supper" is just a step forward for more exciting things to come. Fans can look forward to the "Last Supper with Yesu" show happening in November, where Kwame Yesu will undoubtedly bring the magic of his new tracks to life.
"The Last Supper" EP comes off Kwame Yesu's recent signing to MIMLife Records, joining the ranks of Tema artists Mista Myles and Kimillist. MIMLife Records, known for nurturing exceptional talents, was once home to B4Bonah, showcasing its knack for spotting promising artists. Kwame Yesu's addition to the label hints at the incredible potential he brings to the music scene.
Stream "The Last Supper" on All Major Platforms