Jay Jody is in album mode and appears to be nearing completion as per his recent announcement on social media.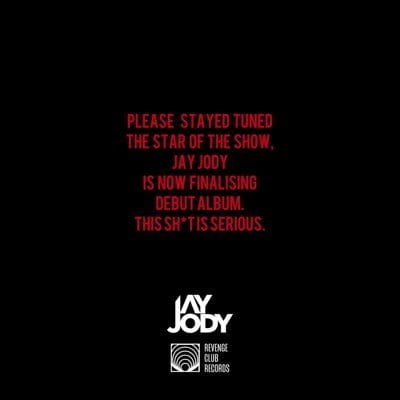 "Please stay tuned, the star of the show, Jay Jody, is now finalizing his debut album," revealed Jody in an announcement set as his profile picture across his social media pages.
Over two weeks ago, we got to hear more about the rapper's career and current state of mind in his chat with Bhuda T. Jody spoke of his past, present, and future as he revealed plans and his readiness to release his debut album.
Back in March, Jody blessed the streets with Revenge Is Sweet, a 6-track offering meant to hold us until his official album. Now as he finalizes the project, we can't contain our excitement over what it'll turn out to be.
Make sure you check our socials for more updates.