Cameroonian rapper Blueprint Hakeem says God is using Libianca to teach Cameroonian artists the Method to go global.
He Advises Cameroonian artists to calm down and learn.
In his Facebook post, he wrote: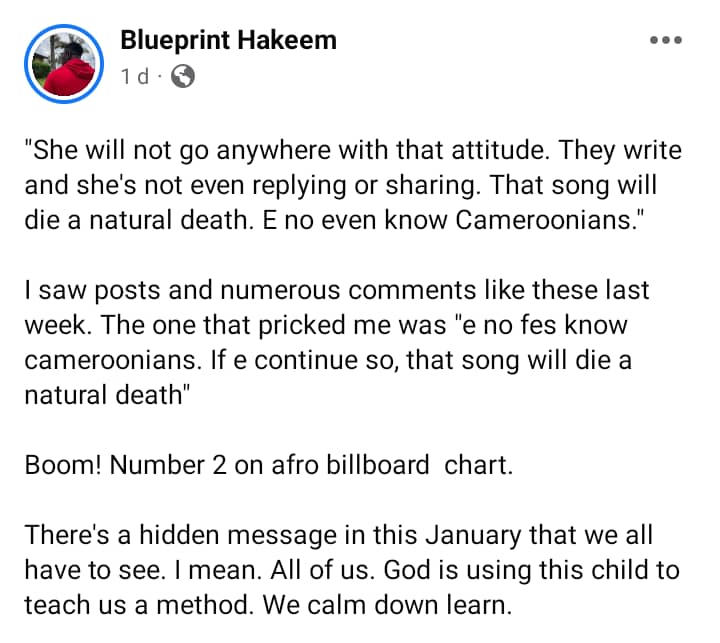 Libianca's Hit single People is currently comfortably sitting at position 2 in the Billboard Afrobeat charts, with a very good potential to overthrow the number one song on the charts Calm down by Rema
Cameroon's time to Rise and Shine is near. Brace yourselves and learn!
________________________________________________
Have you found this article insightful? Then kindly share and comment your opinions in the comment section below. Thanks.
Follow On Social Media:
Instagram – https://instagram.com/hiphopafricaa/
Twitter – https://twitter.com/Hiphopafricaa
Email – bigdan@hiphopafrica.net