Ghana Independence Day is celebrated every year on March 6. It is a public holiday for the citizens of Ghana and is also widely celebrated among Ghanaians living abroad. If March 6 falls on a weekend, the following Monday will also be observed as a holiday. Ghana Independence Day is also known as Ghana National Day. The celebrations commemorate Ghana's independence from the United Kingdom in 1957. The day is celebrated in public office with carnivals, parades, and other events. Private citizens celebrate the day with music and food, and some may even hoist the national flag at home.
Origin of Hiphop Music Genre in Ghana
Hip-hop music in Ghana is a well-celebrated genre that is currently being embraced by many artists. Ghanaians describe this music genre as an art movement and subculture that sprout in Ghana in the late 1990s. Hip-hop first came to Ghana in the name of Hiplife through Reggie Rockstone, who is widely known as the father of Hiplife music. Other artists who played a role in pioneering Hip-hop in Ghana are Ball J and Jayso.
Development of Hiphop in Ghana
Reggie Rockstone introduced hip-hop music in Ghana by fusing it with African sounds to develop a tune Ghanaians could easily relate to. This led to the creation of a whole new Hiplife music genre, which differs from Western Hiphop. The difference is mainly seen in the fact that Ghanaian Hiplife music contains local beats such as Ga, Twi, Hausa, Ewe, and broken English, commonly called "pidgin".
Top Hiphop Musicians in Ghana
Since its development, many artists have adopted the Hip-hop music genre. The Ghanaian early Hiphop musicians include; Reggie Rockstone, Okyeame Kwame, Samini, D- Black, Sarkodie, Tic Tac, Obrafour, Sway DeSafo, Kae Sun, Bradez, Kwak Kese, Buk Bak, Ayigbe Edem.
The above-mentioned Hip-hop artists in Ghana have not only laid a good foundation for upcoming artists, but they have also provided proper mentorship. Such upcoming Hip hop artistes who are fast rising include; Lil Shaker, Asumadu N-Dex, Wanluv, Bra Kevin, Yaa Pono, El, Asem, and Loone. Some of the common hip-hop songs from the era in Ghana are "You got no money" "Eye Mo De Anaa," and "Asabone."
Hip-hop in Ghana Today
Over time, Hip-hop in Ghana has evolved into a better diversified and stylish genre that has organized festivals such as the renowned Chale Wote Street Art Festival which is used as a platform to spread the Hip-hop culture. Nonetheless, today Hiphop is well celebrated with the biggest artists in the genre being Sarkodie and M.anifest. It is also being taken over rapidly by new school artists such as Pataoaa, Joey B, Papay Kojo, Kwesi Arthur, Lil Shaker, Kojo Cue, Amerado, La meme Gnag, Big Ghun and R2bees amongst others.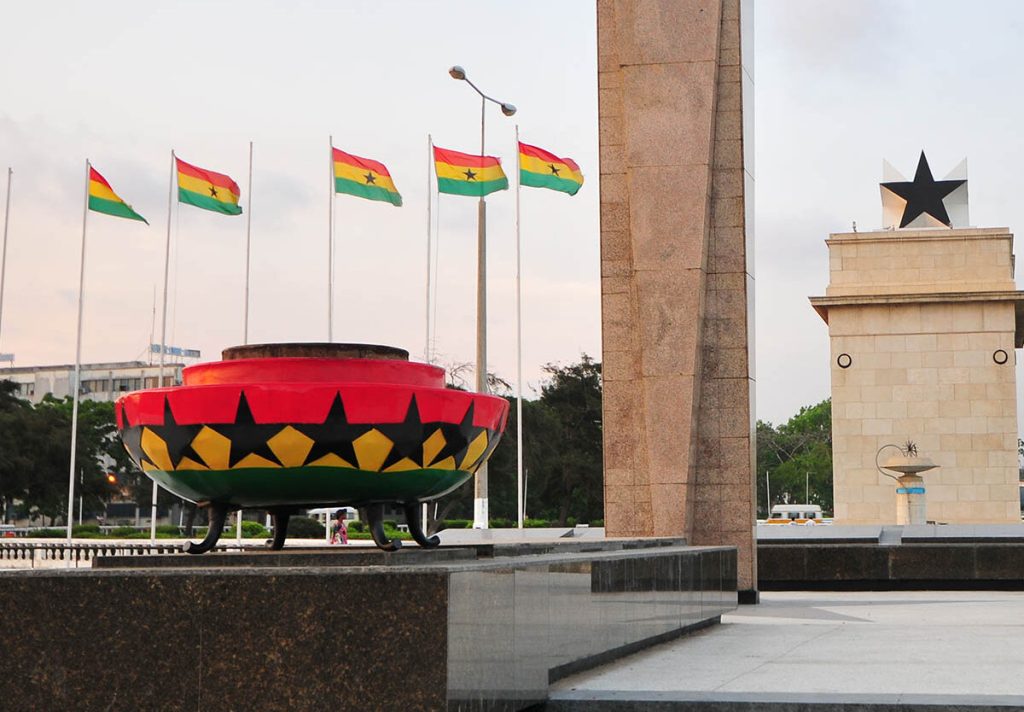 HISTORY OF GHANA INDEPENDENCE DAY
Before the arrival of the Europeans, Ghana was home to the Ashanti, a powerful tribe in the region. Many different ancient Ghanaian tribes settled in areas that had an abundance of natural resources, including gold and ivory. These precious commodities attracted colonists and lured them to come to the shores of Ghana. While the Portuguese had been the first to establish a settlement in the region, the allure of the local riches led to a struggle for control between many European nations. In 1874, Britain took control over parts of the country, and Ghana was renamed the British Gold Coast.
After being weakened by the efforts of World War II, Britain decided to reduce its colonies and the power it held worldwide, including those in Africa. This desire was bolstered by a rising call for independence in the Gold Coast. In 1947, the United Gold Coast Convention (U.G.C.C.), a local political party founded by J. B. Danquah, called for "self-government within the shortest possible time" following the Gold Coast legislative elections.
In 1951, former Secretary-General of the U.G.C.C. and founder of the Convention People's Party (CPP), Osagyefo Kwame Nkrumah won a majority in the Gold Coast legislative election. He was appointed the leader of the Gold Coast government in 1952, and the Gold Coast region declared its independence from the United Kingdom on March 6, 1957. Following their independence, the new country was established as the Nation of Ghana. Nkrumah went on to become the first Prime Minister of Ghana, and Ghana became the first sub-Saharan African country to achieve independence from colonial powers.
________________________________________________
Have you found this article insightful? Then kindly share and comment your opinions in the comment section below. Thanks.
Follow on Social Media:
Instagram – https://instagram.com/hiphopafricaa/
Twitter – https://twitter.com/Hiphopafricaa
Email – bigdan@hiphopafrica.net