In the ever-evolving landscape of the music industry, certain artists have traversed unconventional paths to success. One such artist is the multitalented 5th, who has not only made a name for himself as a formidable battle rapper but has also ventured into the world of recording artistry with remarkable finesse.
Hailing from the suburbs of Lagos Nigeria an elite emcee skilled with a unique ability to paint images with rhythm & flow to precision. 5th is highly distinguished in the hip-hop scene in Africa due to his unparalleled penmanship which draws inspiration from his immediate environment and beyond. Literally raising the bar with every verse serving as a voice to the struggles of the average Joe.
In this exclusive interview, we delve deep into the journey of an artist who is successfully bridging the gap between the battle rap scene and the recording studio.5th sheds light on the intricacies of his career and how the visibility gained from his battle rap days continues to open doors and create lucrative opportunities as a recording artist.
Moreover, we discuss the fascinating divide within the battle rap leagues of Nigeria, a topic that has stirred up conversations within the hip-hop community. Rather than viewing it as a divide, 5th offers a unique perspective, seeing it as a testament to the flourishing battle rap scene in Nigeria, with historical rivalries contributing to its growth.
Join us as we explore the unique journey, insights, and experiences of a dynamic artist who has not only thrived but has also contributed significantly to the vibrant music culture of Nigeria. This is a conversation you won't want to miss, featuring the one and only 5th.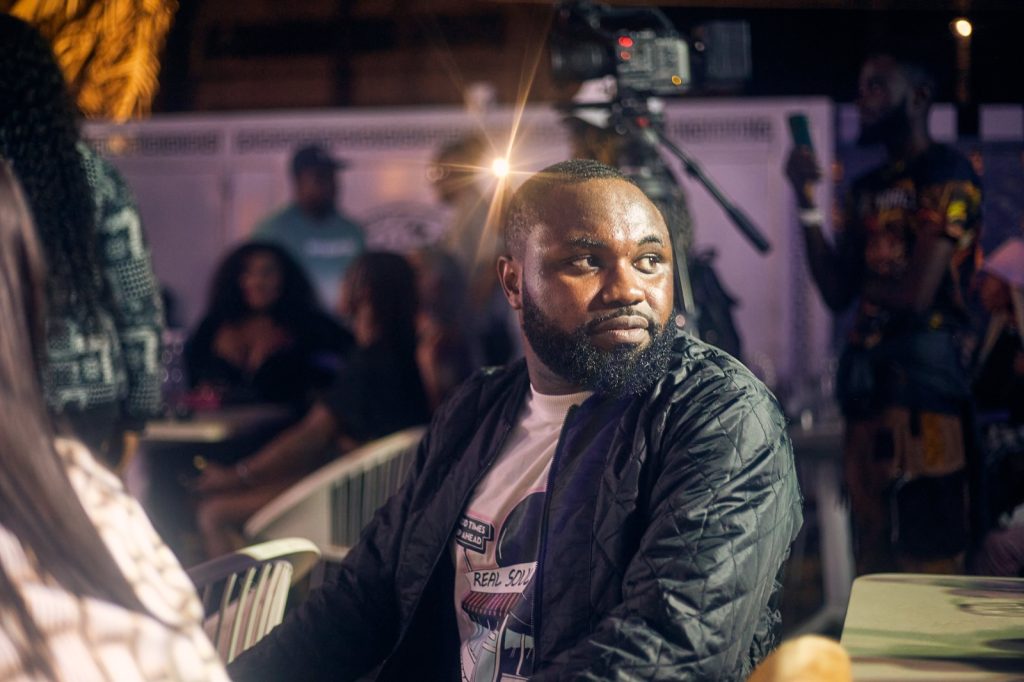 What kind of a stage name is 5th? How did you come about it?
5th stands for 5th Element, inducting myself as the 5th member of the 4 foundational elements in hip-hop.
Tell us about yourself. Who is 5th?
5th is the artistic version of Gift Ehimare, though it's hard separating the two personalities as Gift sometimes is portrayed through the art of 5th, so the more familiar one gets with my work the more you get to know the man.
You went viral after your last battle. People could not stop talking about your actions. Why did you punch Penpriest during your battle?
Action & reaction pretty much, with my reaction shrouded by overwhelming emotions
People believe the same reason you punched Penpriest should have been done to Holyfield too. So why didn't you punch Holyfield like you did Penpriest?
The people suggesting that are either ignorant or plain stupid, that's all I have to say.
For clarity's sake, a number of people said you threw 5 jabs at Penpriest and none of them landed. What do you have to say about that?
*Laugh* Ok!
What was your reaction to your ban from WOTS and how did you take it?
It was a suspension by the way and yeah I was already prepped for the consequences of my actions, which I knew was inevitable.
Is 5th still a member of the WOTS league?
Always will be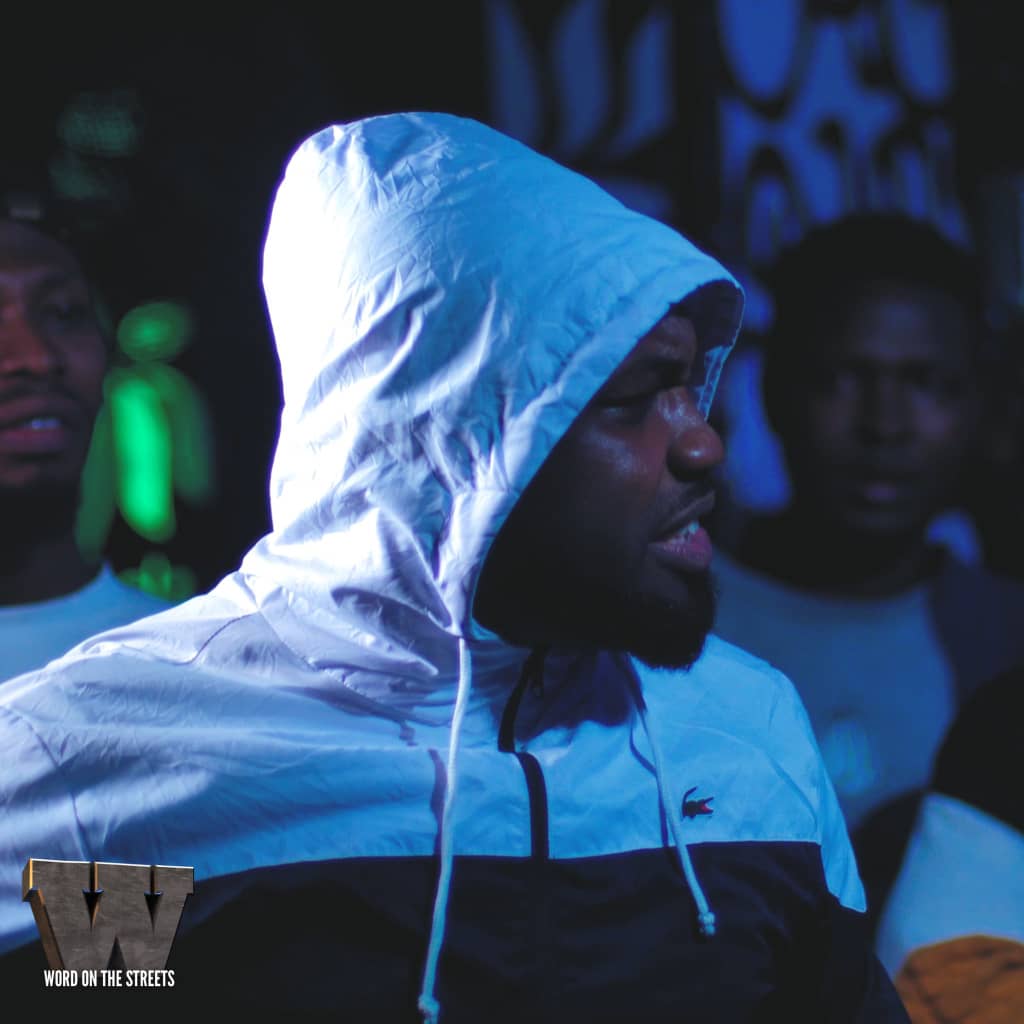 When would you be eligible to battle again and who do you wish to battle next and why?
As we speak my suspension has been served but I'm currently unavailable for battle rap
Do you see yourself battling Penpriest again?
I personally don't think anyone is interested in that battle; just maybe if the right people show interest I might be encouraged to write again
You are regarded as an atheist in the rap community. How does that make you feel?
First of all, my religious inclination is of no relevance in the grand scheme of things and religion I believe is a personal journey, there's really no sense tussling external perspectives upon one's stand on the matter
Let's talk about your music side. How did music start for you?
It started by effortlessly memorizing the lyrics to nearly all the rap albums I could lay my hands on, as time passed I started writing my own lyrics, as I grew older I began infusing my personal experiences into writing, the first time I got into a studio was for a featured verse before I started recording my own tracks
Take us on a journey of your music discography.
I got 3 singles out on all platforms
David James
All Due Respect ft Blaq Mo
South-South ft Slimbuck
Of all of your tracks, which do you consider to be the most commercially successful? And why?
All Due Respect ft Blaq Mo
That was a record I wasn't even going to drop, Jung hit my phone one day and said let's drop this song, I was like ok, he did everything to the artwork and boom, next thing we shot a video with XYZ and before you know it it was airing on HipTV, everything relating to that record stress-free and even after a year of its release, it's still getting playlisted on streaming platforms
The HipHop community is eagerly anticipating your next EP. What's the delay? When are you releasing it? What's the EP's name and what is the EP about?
The EP is titled Young Broke & Nigerian, which is themed around the hurdles of every aspiring young Nigerian wrestling with the disadvantages of the nation.
We are currently at the tail end of the project production-wise, the major task at hand is the progress map of the release and market sustainability, I am of the firm belief that the success of any body of work is subject to the marketing structure laid out for it, a release date will be announced as soon as we are done with the groundwork
How many tracks would be on the EP and any surprise features on the EP
As if this moment 7 tracks and as for surprise features? only one way to find out.
If you could pick just one between being a Battle Rapper or a Recording Rapper – which would it be and why?
Recording artist all the way!
Making music is where my passion lies, the entire process from building the melodies to the theme of the record down to piecing the bars together, it's a godlike euphoria to be honest especially knowing the influence the record can have on lives.
Which has been more lucrative? Being a Battle Rapper or Being a Recording Artist?
I can't really say because Battle Rap gave me the brand visibility that's still opening doors and bringing monetary opportunities as a recording artist.
What's your take on the big divide between Battle Rap Leagues in Nigeria?
An industry can't be truly established without historical rivalries, I don't see it as a divide anymore, I see it as an indicator that battle rap in Nigeria is a fertile ground worth fighting for