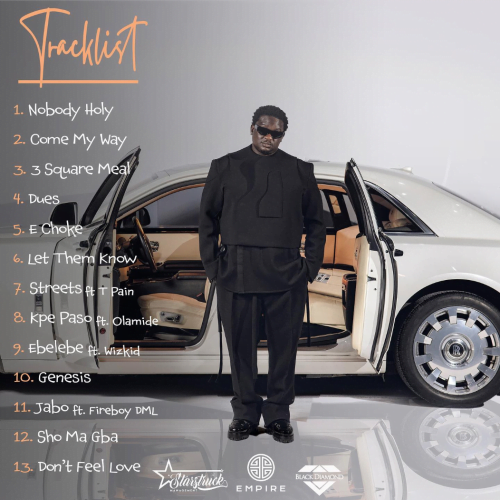 Although working on a song that is definitely not a Hip-hop song, Olamide Baddo shines as the only rapper featured on the new Wande Coal album.
Wande Coal, who has continued to tease the release of his third studio album all over social media, has finally released the "Legend or No Legend" Album.
The singer, one of the pioneering artists of the new Afrobeat sound, has been without a new album for almost 8 years.
His second album instalment "Wanted" was released in 2015, although he released a seven-song EP sometime in 2020, not so much has been heard from the legendary singer.
READ ALSO: Superboy Cheque Announces New Single and EP
On the album, "Legend or No Legend" Baddo cliches a feature on the 8th track, standing out as the only hip-hop feature on the album.
The song which sees the rapper rhymes out the super-catchy hook on a Kel-P produced mid-range instrumental, while Wande Coal turns up with his heavily packed delivery.
The album however also features FireBoy DML, T Pain, and Afrobeat King Wizkid.
Olamide has also teased the release of his 10th studio album, which is expected to be released any time since the rapper is almost unpredictable.
We at hiphopAfrica look forward to what the rapper has for us.