YoungstaCpt is back in the booth to drop bombs and represent his city. The Cape Crusader has just released a new single, his second following Own 2023, and this time takes it back home by showing love to a fellow Cape Townian.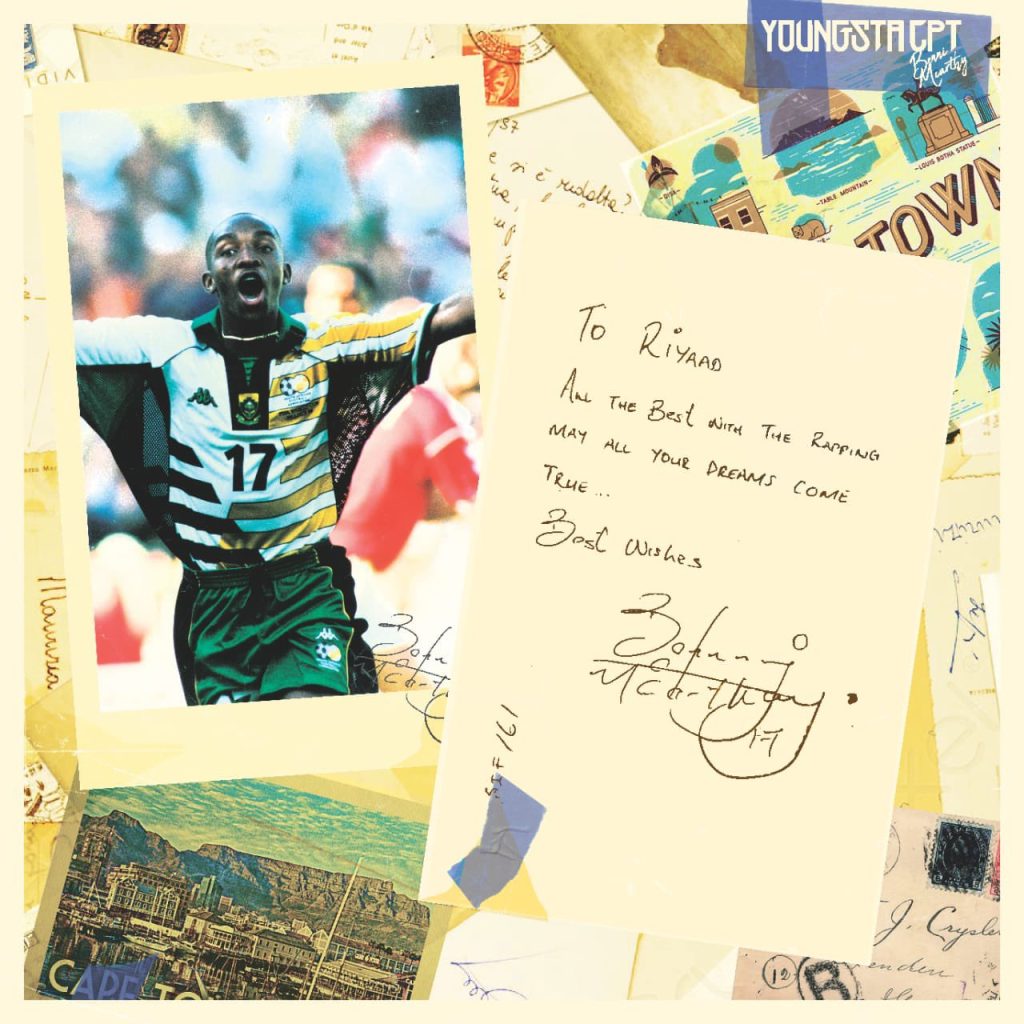 Back in July of 2022, former AmaZulu coach and South African football legend, Benni McCarthy was appointed as the first team coach for Manchester United. The news was followed by praise and congratulatory messages from football fans, as well as shock from those who doubted the star.
YoungstaCpt sees a bit of himself in Benni – someone who has for a long time had their credibility and talent questioned, and their place in the industry contested. The Cape Town emcee addresses the naysayers on a drill beat accompanied by Shaney Jay.
Throughout the track, YoungstaCpt references some major highlights in his and Benni's careers. "He's a GOAT, check his whole approach, from the player to the coach," he raps.
The song was released in memory of AKA, who tragically died this past weekend in Durban. The two rappers had a good relationship, both having come from Cape Town, and Young Kaapstad took the time to send tributes to the fallen rapper on his social media pages. "You were always there watching me. I pray Allah watches over you and grants you eternal paradise."
Check out Benni McCarthy below and tell us what you think: