Cameroon Rapper, Rick Silver has employed the lyrical prowess of his Cameroonian colleague, Askia (Mami Bakala) on this new tune titled "Snitching".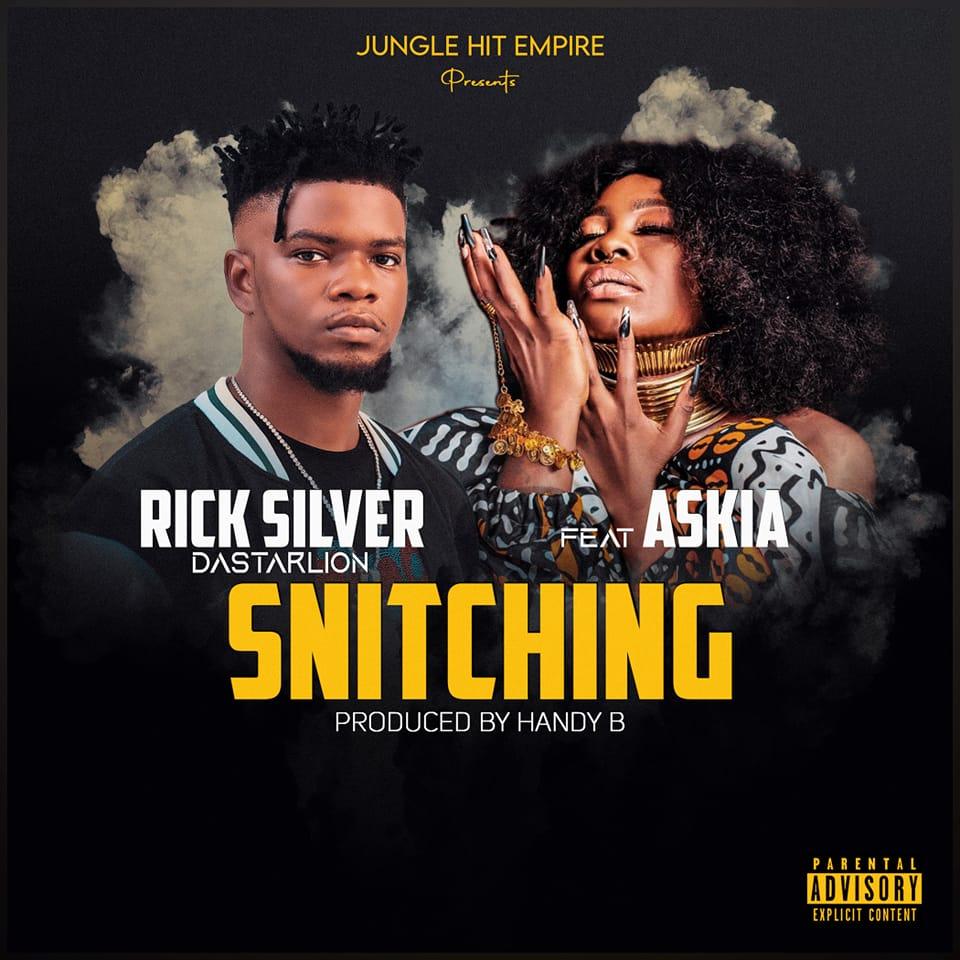 The rapper was quoted as saying;
"I don't get why you hating your brother
I don't get why you hating your sister
We could be better if we working together
For our better tomorrow"
Meet Rick Silver
Hard-hitting beats and melodic hooks set the stage for the rhythmic vocals of Richard Siver Nyuydze AKA Rick Silver DaStarLion. His bumping trap rap features clever lyrics and tough concepts. Rick Silver is delivering a revolutionary version of inspirational hardcore hip-hop. His music is a reflection of our innermost emotions and human experience, like pain, love, peace, God, the streets, etc. Songs by Rick Silver DaStarLion motivate and uplift audiences, encouraging them to find strength and belief in themselves.
Born in Kumbo, located in the Northwest Region of Cameroon, Rick Silver is currently based in Douala, Cameroon. His nickname "DaStarLion" comes from the motivation his father gave him when he was young, calling Rick, "Richard the Lion Heart," and telling him he was destined for greatness. Coming from the slums and one of the poorest parts of his country, he's been through harsh storms of life, experiencing trials and tribulations of all sorts along the way. He grew up listening to music, impacted by the work of artists like Kendrick Lamar, Eminem, Wu-Tang Clan, DMX, and J Cole. Hip-hop became a solution to his struggle, serving as an outlet for innermost traumas. Music allowed him to process sad emotions, battle depression, and overcome an inferiority complex.
Unique with his style, Rick Silver makes sure any song he writes is inspirational, for the streets and slums.
Video Director: DASTARLION PICTURES
Video Editor and Colorist: Rick Silver
DOP: Eyo Tini and Handy B.
Song Produced by: Handy B
Record Label: Jungle Hit Empire
________________________________________________
Have you found this article insightful? Then kindly share and comment your opinions in the comment section below. Thanks.
Follow On Social Media:
Instagram – https://instagram.com/iam_bigdan
Twitter – https://twitter.com/iam_bigdan
WhatsApp: https://wa.me/message/25R7LQMJIZL5A1
Email – bigdan@hiphopafrica.net