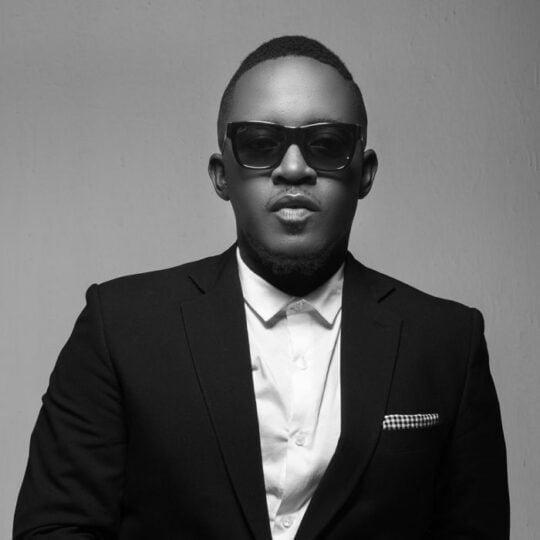 Nigerian veteran rapper, M.I Abaga is no doubt one of the most prolific Nigerian rappers to ever touch the mic. A status he did not only clinch but has consistently proved for decades.
M.I. is one of those stars that can Write, Sing, Rap, produce, Freestyle and even Executive produce for other talents. For years he ran the affairs of the biggest African independent Hip-hop label and continued to make it grow even bigger and better.
M.I's consistency is without a doubt at the top across any genre of music across Africa, he seats at the top of the consistency table with the likes of Khaligraph Jones, Sarkodie, Shatta Wale, Fally Ipupa, Donjazzy, 2Baba and the P Square brother.
M.I. has been in the game for 19 years, delivered 5 albums, 4 mixtapes, and 2 EPs and has featured in one compilation album since he kickstarted his career fully.
M.I. has won numerous awards, including bagging a BET award sometimes in 2010. The rapper who has showcased how iconic he is, has played major roles in the careers of stars like Brymo, Ice Prince, Jesse Jaggz, Blaqbonez, AQ and a lot of others.
Throughout his career, he has also been involved in quite several controversies, from feuding with Kelly Hansome over his lyrics on "fast money, fast cars."
He also got dissed in a song by Iceberg Slim, which led to M.I. releasing "Somebody Wants to Die" with his label mate, Ice Prince which led to IceBerg releasing a more direct song he called "Assassination". M.I. has also been involved in a feud with the king of Lafiaji himself, Vector.
M.I. "THE MOVIE" ALBUM
2010 saw M.I. release one of his most discussed albums to date. The prolific rapper released "THE MOVIE", an album that was one of the most highly anticipated Projects of that year.
The album had every blow element from production to lyrical capacity and even the choice of features. M.I. was without any iota of doubt the biggest dawg in the game then, he could easily get any African superstar to jump on his record.
TOP SONGS ON THE MOVIE ALBUM
The Movie without any doubt has a lot of dope songs, however, these are some of the top songs on the project.
M.I Abaga – Number One FT Flavour
Number one was one of the most talked about tracks from the album. The song although boisterous, was well composed and put together.
Looking back 13 years later to what the song did for the culture and how many accolades the song received upon release, it is okay to agree that M.I. was number one.
On Number One where he featured eastern Nigerian Highlife superstar Flavour, the chorus which was delivered by Flavour himself depicts M.I as the number one rapper in Africa, what else do you expect from a rapper who will later take home a total of 5 highly coveted awards home.
M.I Abaga – Nobody FT TuFace
In 2010 having a record with 2baba was like having a record with Jay Z of the American Hip-hop industry.
The Benue State descent singer had everything from fanbase, swag down to being friends with every top politician in the country.
Nobody was prolific for many reasons, one being the level of star presence it held. The song also featured classic instrumentation and had a clear message.
Nigerian rapper, Dremo will later revisit the song in 2019 while recording a remake of his Reminisce Original song titled "Ajigijaga".
M.I Abaga – Action Film Ft Brymo
Action Film is probably the song with the most resonating beat on the project. Brymo's voice on the hook is easily the swiftest flow of delivery on the album. M.I. came in hard delivering his verses with a formula that can only be done better by Lil Wayne.
READ ALSO: Cassper Nyovest and Ryan Tedder Collaborate for 'Sprite Limelight' Season 2
The song showcases how big he has come from being down to make it to the top of the Nigerian Hip-Hop assembly and almost becoming the one to control the food chain.
You should check out this song today.
M.I Abaga Beef
Beef is where M.I. adorns all his opps with a well-put-together response. He calls out everyone from Iceberg Slim to Kelly Hansome. The prolific rapper will later dismiss reports about him beefing with these rappers, by saying they were just trying to make the rap scene pop.
M.I Abaga – Undisputed
Undisputed is our 5th pick on the project. On the record, M.I. adorns himself with praises. While rapping over a hook that sternly acclaims that nobody can do rap like him or deliver flows like him. M.I. is a huge fan of self-praise, as he flowed with a clear cadence while delivering on this record.
CONCLUSION
Without a doubt the whole "The Movie" album slaps, however, M.I. has probably not made an album like this one since releasing this in 2010. Although he has a better project, the level of self he puts into this project probably repeated itself when he released his Judah Ep in 2020.
The Movie album should be one of the starter packs for anyone looking to get into the Nigerian Hip-hop sound.