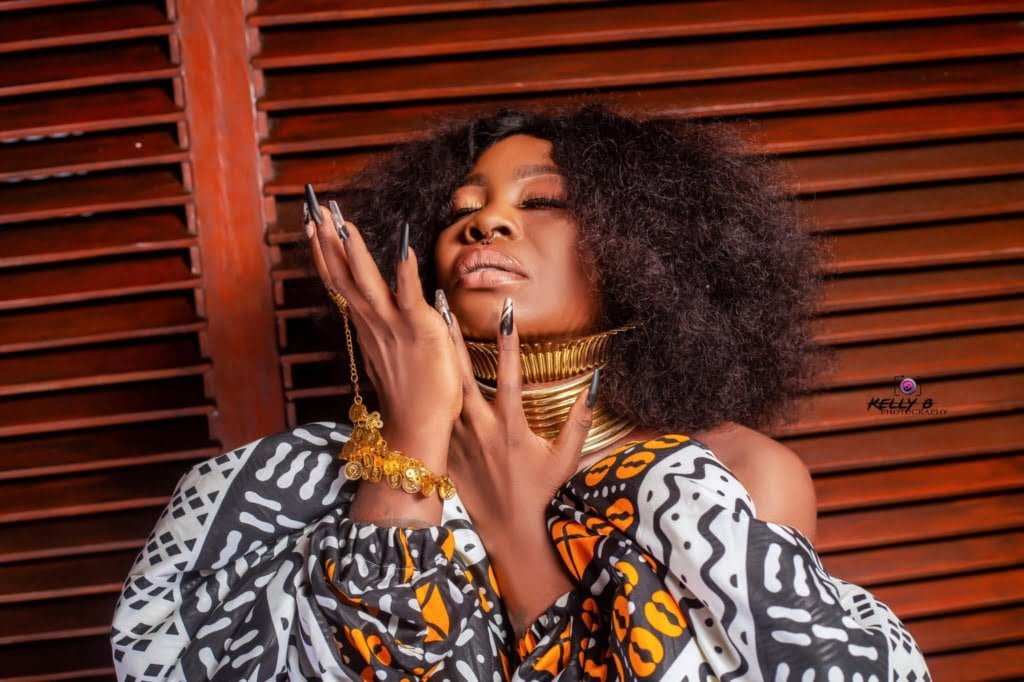 Cameroon's most prolific Female Rapper/Song Writer, Askia (Mami Bakala) has taken to her official Facebook page to address the issue of being a citizen of her country and living within its borders. The "Get The Bag" Series Queen wrote:
"Have you ever thought like the number 1 problem you are facing is being a Cameroonian living in Cameroon? Scary feeling. Wakes me up from sleep in the middle of the night a lot these days only to wake up and see it's reality and not just a nightmare. How do I tell these kids that being a female rapper in Cameroon is a good idea? And how do I make it better for them all by myself? So much talent that is struggling to breathe in my hands while I am also struggling to breathe and support them at the same time ALL BY MYSELF."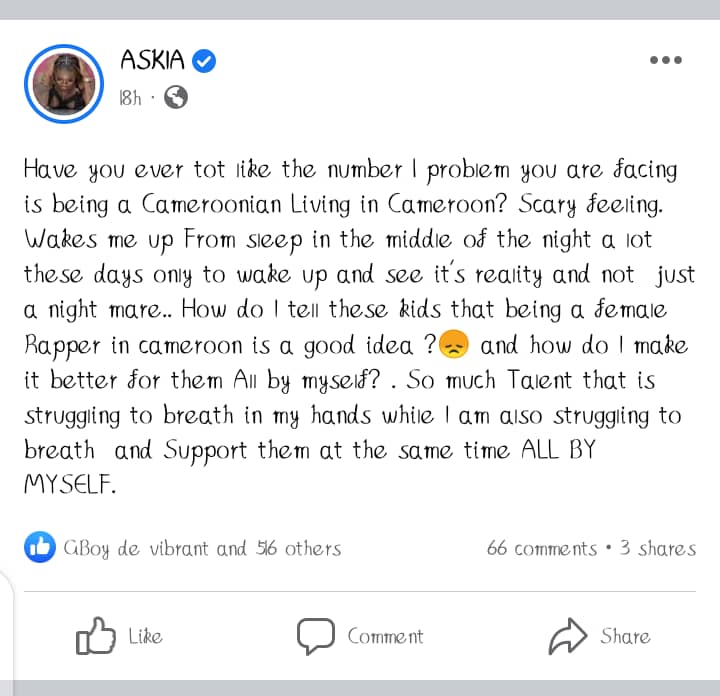 ________________________________________________
Have you found this article insightful? Then kindly share and comment your opinions in the comment section below. Thanks.
Follow On Social Media:
Instagram – https://instagram.com/iam_bigdan
Twitter – https://twitter.com/iam_bigdan