Cameroon's serial hitmaker @ko_c visited some orphanages in his hometown Kumba to provide some basic necessities to orphans there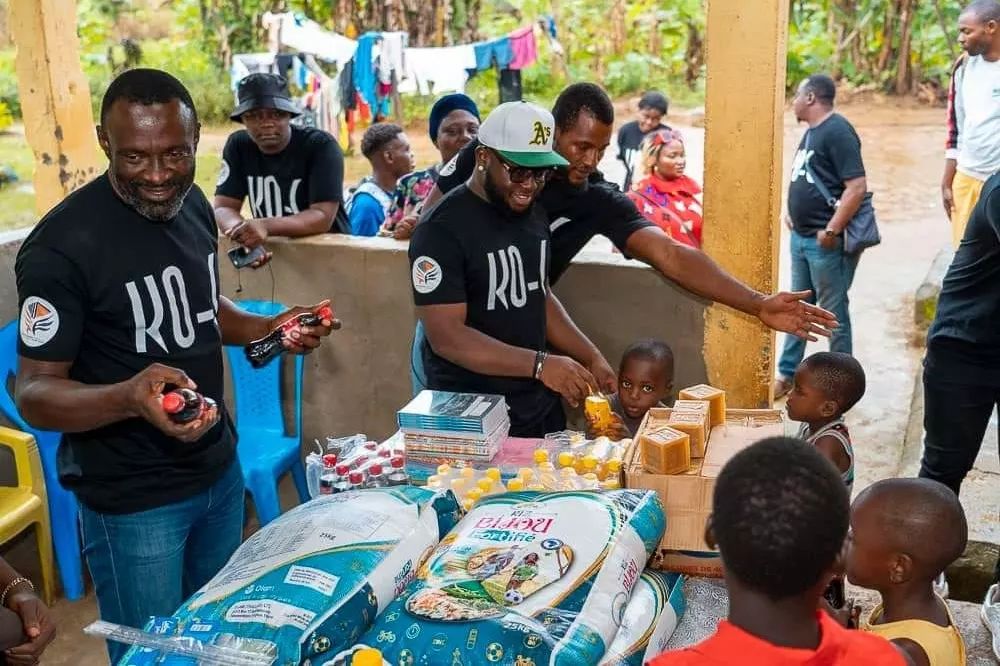 Here is what the singer/rapper had to say about this act of his:
"I have always loved to give back to the needy, most especially the orphans. Giving back to the needy is partnering with God almighty and He is always faithful with His partnerships.
The Ko-c Foundation in collaboration with Boch Global Service took the initiative to visit some orphanages in the Southwest Region KUMBA and provide the kids with basic necessities and school materials to kickstart the academic year.
The blessings you tap from giving to the vulnerable most especially the orphans are unquantifiable. That's why giving little can help a lot. Special thanks and appreciation to Kumba City Mayor Mr Greg Mewanu for his support."
What do you make of this selfless gesture of his?
________________________________________________
Have you found this article insightful? Then kindly share and comment your opinions in the comment section below. Thanks.
Follow On Social Media:
Instagram – https://instagram.com/iam_bigdan
Twitter – https://twitter.com/iam_bigdan
WhatsApp: https://wa.me/message/25R7LQMJIZL5A1
Email – bigdan@hiphopafrica.net