NATIONAL FREESTYLE RAP CHALLENGE also known as NFRap Challenge for short, is a freestyle rap battle competition which will feature Nigeria's best freestyle rap talents. The freestyle rap talents would be selected from an online campaign where they will compete against each other using freestyle rap in rounds of Cyphers and Battle Elimination.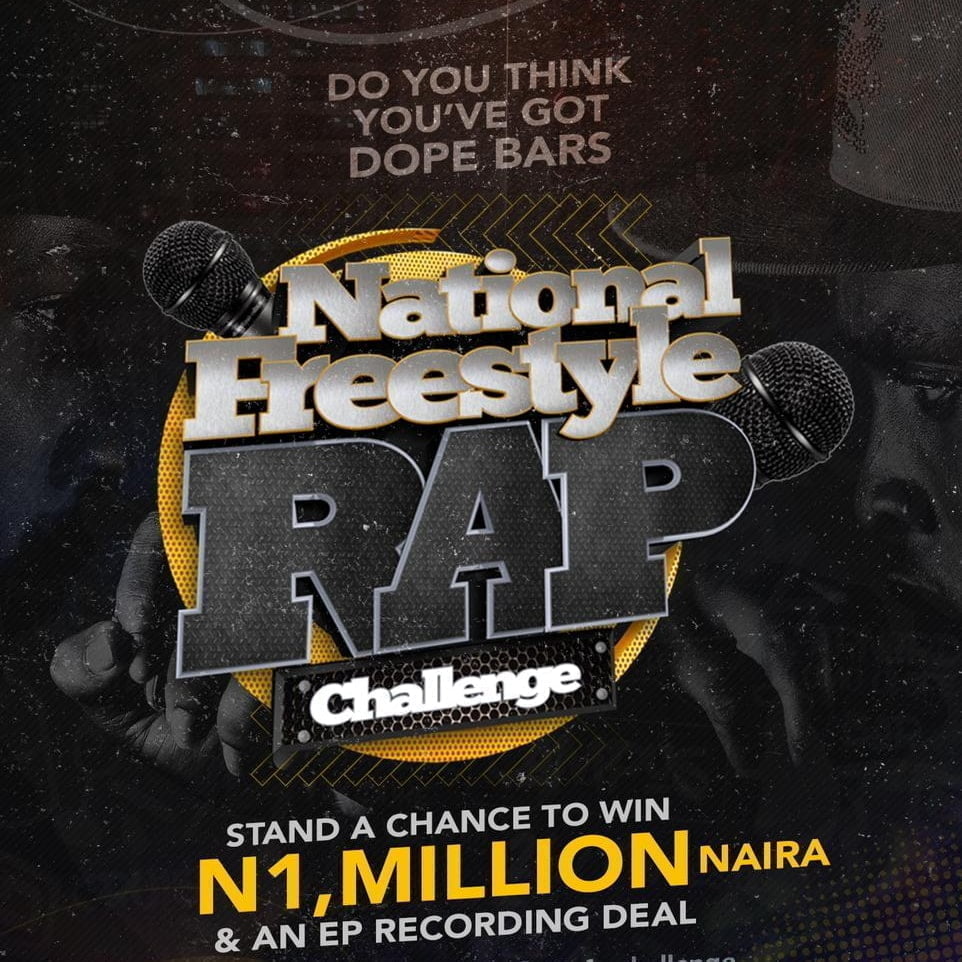 The last man standing is crowned winner and awarded a;
1. Cash Prize of N1,000,000.00 (One Million Naira).
2. 1-year bragging rights as the best freestyle rapper in Nigeria.
3. A mix tape/EP recording deal.
To participate:
1. Follow @NFRapChallenge on Instagram.
2. Make a 60 Second Video of you Dropping your 16 Bars
3. Upload your Video on Instagram and tag @NFRapChallenge using #NFRapChallenge #16Bars2Fame
4. Emcees videos with the dopest bars will be reposted and will stand a chance to participate at the Cypher and Battle Eliminations
Entries close on the 26th of October 2022.
What are you waiting for guys?
Go on and get your bars on!
…and let's go kill the beat!!!!!!!
#NFRapChallenge #16Bars2Fame
________________________________________________
Have you found this article insightful? Then kindly share and comment your opinions in the comment section below. Thanks.
Follow On Social Media:
Instagram – https://instagram.com/iam_bigdan
Twitter – https://twitter.com/iam_bigdan
WhatsApp: https://wa.me/message/25R7LQMJIZL5A1
Email – bigdan@hiphopafrica.net