Dubbed the greatest rapper in Ghana, Sarkodie finally dropped his much-anticipated album titled JAMZ on Monday, 7th of November and social media went agog with testimonies and excitement about the album.
The album featured break-out artiste Black Sherif, on track number 9 "Countryside," and also had other great features. The features on the 10-track album include King Promise, Oxlade, Ink Boy, Lojay, Kranium, Cina Soul, Joeyboy, Black Sherif, and BNXN.
In an interview with Accra-based 3 Music Network on Thursday, November 10, 2022, the "Coachella" hitmaker revealed how Black Sherif was featured on 'Jamz'.
Sarkodie told the Music Network, "Blacko hit me up last minute of this project, 'Landlord I have to be on Jamz'. I said, pull up," Sarkodie also revealed that Black Sherif had a major influence on the direction of the song and even came up with the title "Country Side."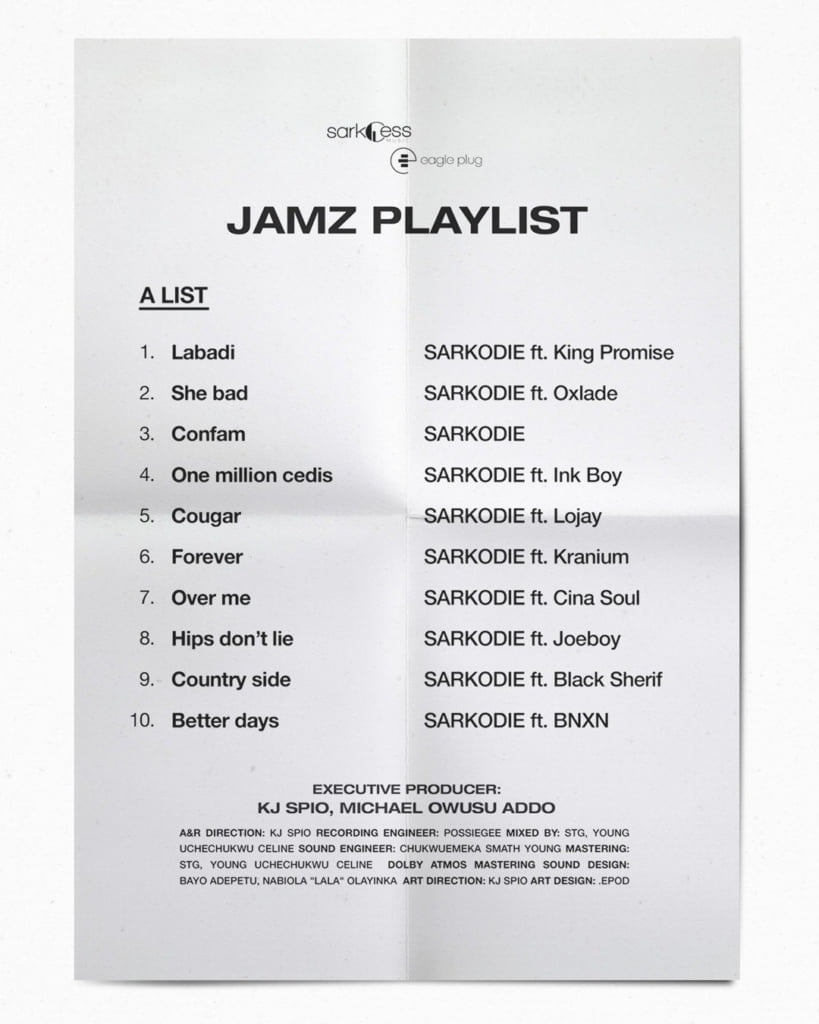 "Confam" is the only track on the album in which Sarkodie went Solo.
Back in September 2022, Sarkodie released Labadi, the first single off the project, which featured, King Promise.
Enjoy the full Jamz album and tell us your favourite track.
________________________________________________
Have you found this article insightful? Then kindly share and comment your opinions in the comment section below. Thanks.
Follow On Social Media:
Instagram – https://instagram.com/iam_bigdan
Twitter – https://twitter.com/iam_bigdan
WhatsApp: https://wa.me/message/25R7LQMJIZL5A1
Email – bigdan@hiphopafrica.net