2022 has been the year celebrities in South Africa grace boxing. Just months after losing a bout to NaakMusiq a fan asked Cassper on Twitter if there would be a rematch between the two, while Cassper gave a negative response to that question somebody else is interested in a rematch with Cassper. South African Youtuber Slik Talk who lost to Cassper in the Fame vs Clout Match on December 9th 2021 has asked for a rematch.
Cassper posted a screenshot from Whatsapp of Slik Talk asking for a rematch with the 'Doc Shebeleza' hitmaker, claiming he did not have sufficient time to train for their first fight and deserves time to train and get a fair rematch.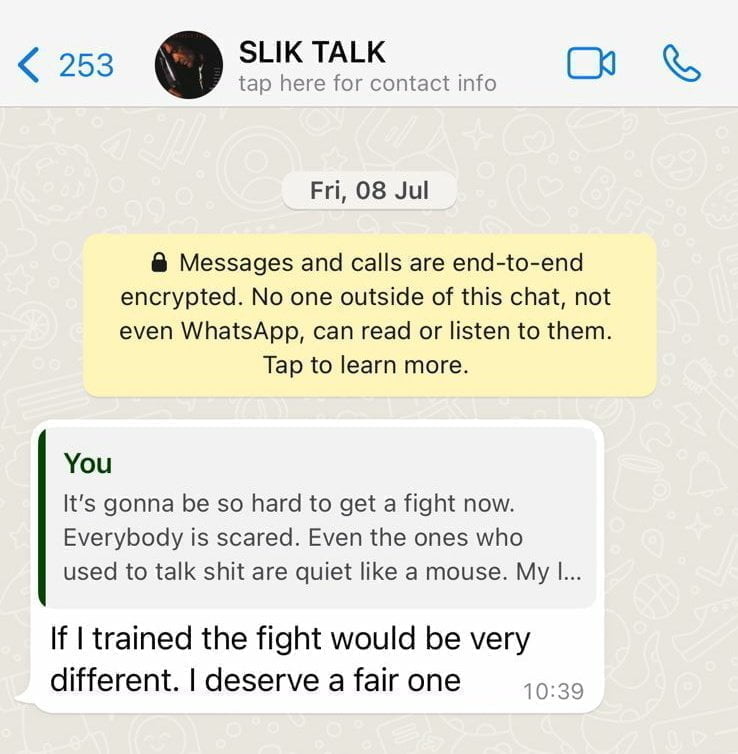 The Youtuber claims that since Cassper has been training with pro boxing coaches for about a year in preparation for his fight with AKA that never happened, it was an unfair advantage to him to fight an untrained Slik Talk.
If you enjoyed reading this article do not hesitate to share with friends via all social media platforms.