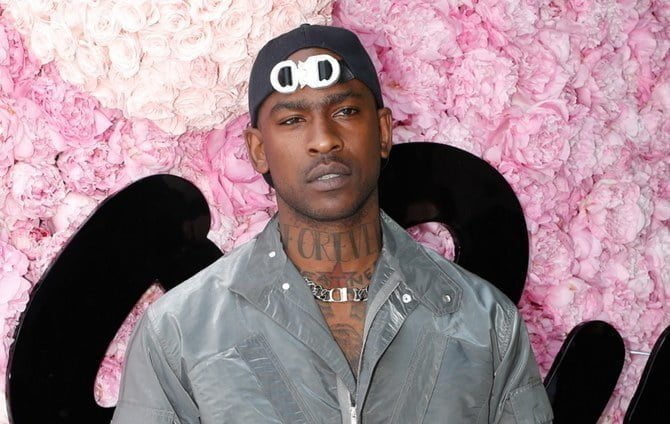 Skepta is definitely one of the bridges that have consistently served the Nigerian-UK music crossover. The rapper has always shown love to the +234 whether on his songs or how done to earth he is around his Nigerian brothers.
Skepta whose government name is Joseph Olaitan Adenuga Jr, is a UK-born rapper of Nigerian descent. He is currently signed to Island Records and is a founding member of Boy Better Know, popularly referred to as BBK.
Asides from serving as a bridge to crossover the Afrobeat sound, he has also worked with quite a number of Nigerian stars, whether on his songs or as a guest artiste on theirs.
In this article, we will discuss the five times he has clearly delivered on his Nigerian collaborations.
5. BOJ – Like To Party Ft Skepta, Teezee
Like to Party was definitely one of the songs I had on repeat through 2018. Asides from having an infectious beat, BOJ's vocals on the record were so amazing to listen to, in fact, I personally recommend he does more songs on that type of instrumental.
One of the major highlights however was the intro done by Skepta himself, he laid the first few lines of his verse on the intro and it bounced really well on the instrumental.
Overall, the record sees Skepta drop his bars with such hard-coming energy that can easily get you moving and bouncing really hard on the dancefloor.
Although not the most amazing Skepta verse, the beauty of collaboration is reflected throughout the song. And Teezee? He came in hard as well.
4. Wizkid – Wow Ft Naira Marley, Skepta
Can a Wizkid and Skepta collab ever go wrong? Well, this record surely doesn't seem to show any proof of that. The two features delivered amazingly on the record.
Skepta as usual did his thing and left no crumbs. Although the instrumental definitely deserved better, especially because the record lacked proper sync, which makes it seem like the three superstars had their various recording sessions independently.
However, Skepta brought in his A-game and delivered his thing, probably the one who utilized the beat best. Wizkid delivered a proper hook as usual, but the musical coordination could have been better perfected.
3. Wizkid – Longtime
When you have these two on a song, you can't expect anything short of excellence, on this record, the two stars sit more comfortably compared to their most recent collaboration.
The song has a clear purpose, which is to mesmerize a love interest into joining for a good time, without any sort of worrying involved.
Wizkid's flows on this record were beautiful to the ears and well composed, Skepta's delivery on the record was also amazing to listen to. The song although sounds very similar to what they both did on "Energy".
2. Davido – U (Juju)
This song could have easily been considered an album filler, but the fact that it referenced Ice Prince's mega-hit single "Juju", transformed it into being a lot of music lovers' favourite record off the Timeless Album.
The record also highlights a more distinct aspect of Davido's music catalogue, especially because it features the popular Afroswing instrumental commonly used in the UK by stars such as Not3s and BOJ.
Skepta's delivery on the record, although very short was very expansive and well put together. It is also important to commend the overall lyrical content of the record.
READ ALSO: SKEPTA SHINES AS THE ONLY HIPHOP FEATURE ON DAVIDO's TIMELESS
1. JAE5 Ft Rema, Skepta – Dimensions
Dimension is the Nigerian record with the most Skepta originality. The song showcases Skepta's originality both lyrically and flow-wise. He came in really hard and delivered on the JAE5-produced record.
This is undoubtedly the best Skepta featured track, where he shared the space with a Nigerian talent.
Rema also delivered a classic hook, with a very clear message. The record enjoyed massive airplay all through 2021 both locally and internationally.
The only record that will top this is Skepta's Energy where he featured Nigerian Superstar Wizkid, however, for this list an original Skepta record is not considered.
We look forward to seeing more Skepta collaborations with his Nigerian brother.