Less than a month into a successful album release, Sjava prepares to embark on a tour in support of his latest project, Isibuko.
The KwaZulu-Natal native is having a fantastic Summer, traveling across the country promoting his album and having his songs play in every corner you turn. To keep the momentum going, the 1020 Cartel general announced the first leg of the Isibuko Tour where he'll be performing for fans across the country, starting off in Pretoria.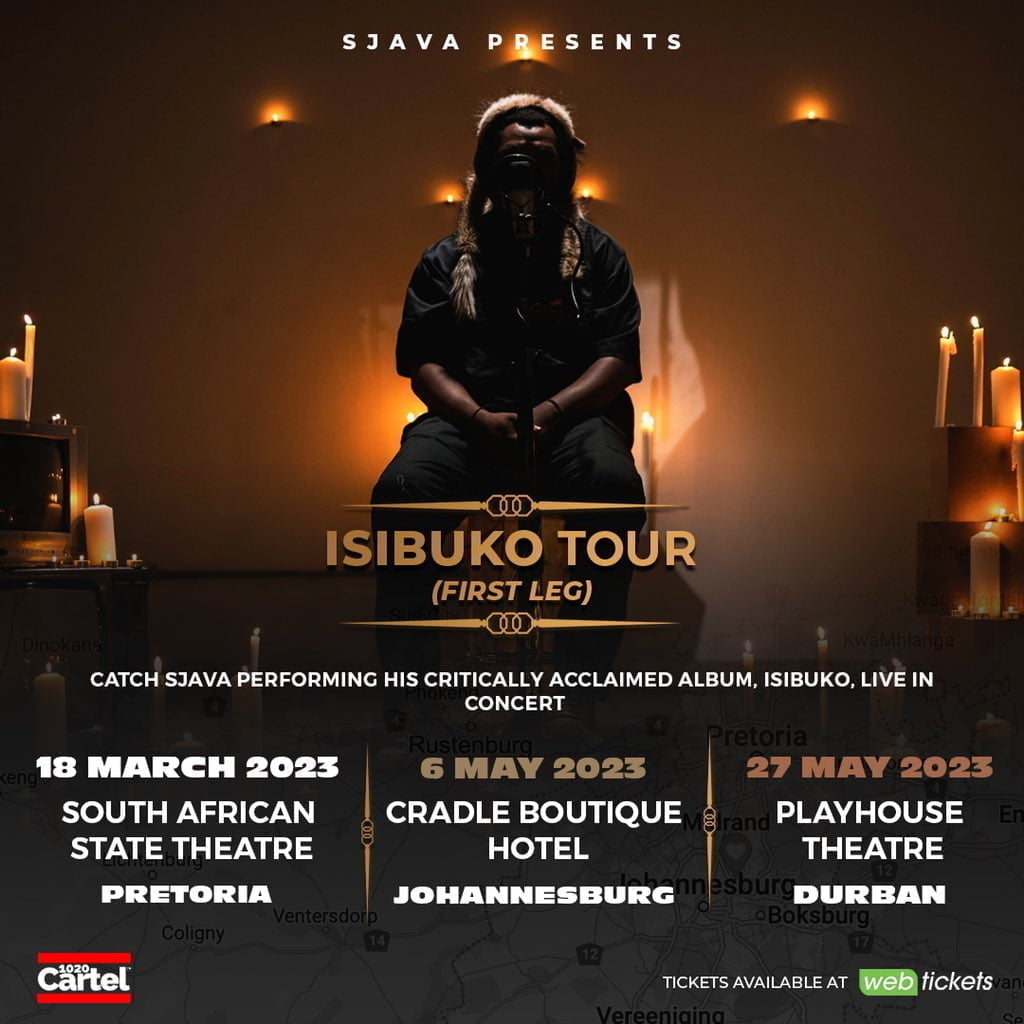 The tour is set to take off on the 18th of March, held in the South African State Theater in Pretoria, later moving on to Johannesburg at the Gradle Boutique Hotel on May 6th. The final night of the tour will take place in Durban, held in the Playhouse Theater on the 27th of May.
As the tickets for all three shows have already gone on sale, many fans wonder what other locations Sjava has on his radar. I guess we'll have to wait and see but in the meantime, don't forget to grab your tickets and secure your seats for what's expected to be an unforgettable experience. We can't wait!