Kenyan top rapper Shawn Houdini has dropped the #Nairoghanistan2 album tracklist featuring other dope collaborations. This is as he prepares his fans for yet another due hot drop.
The rapper dropped the tracklist, which listed the number of tracks and collaborations expected on the album. Houdini linked up with various top dawgs in the project, and is expected to be his best project yet.
Nairoghanistan refers to the realities of Nairobi, the city under the sun. The daily struggles of life are referenced with the merging of 'Nairobi' and 'Afghanistan'.
A constant war zone, and that is how Shawn Houdini comes out guns blazing in his rap.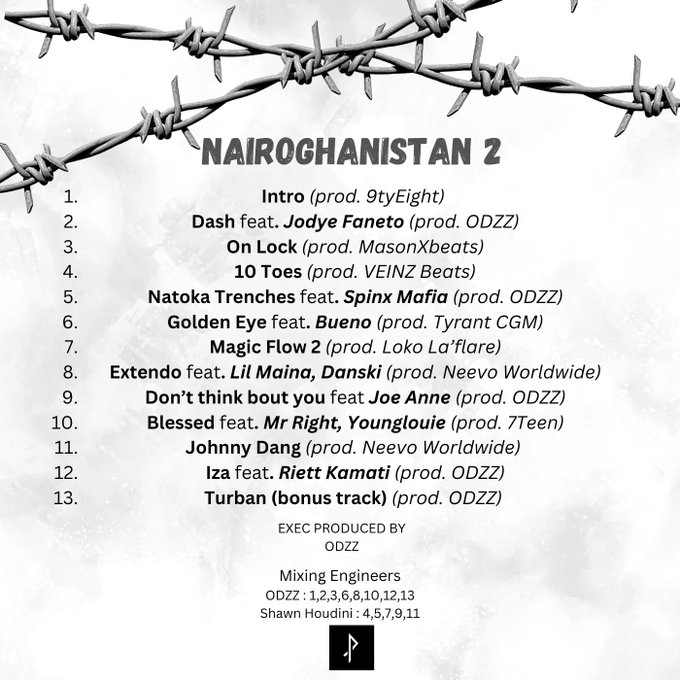 The follow-up to the first #Nairoghanistan Ep will include more features with other rap stars. Houdini has been consistent with his art, giving his loyal fanbase a reason to stay alert to cop this new project.
Nairoghanistan features a fire lineup that includes various drill emcees from the 254. This is an indication that this will be a major project when released.
Some of the rap Avengers assembling for this tape include:
Mr Right 254
Lil Maina
Jodye Faneto
Bueno
Listen to the Nairoghanistan EP tape as anticipation builds for the release of this new project.