Pressure is a different feel, a beautiful sonic blend with superb execution. You can feel the artistry behind Groovy Jo's voice as she switches from hardcore to mellow sounds. She definitely is the complete package, a definition of an urban femcee.
Pressure is the latest EP by Groovy Jo, expressing her artistic growth on the album. An interesting fact about her is that she has a background as a singer. The sounds merge together beautifully to produce this record.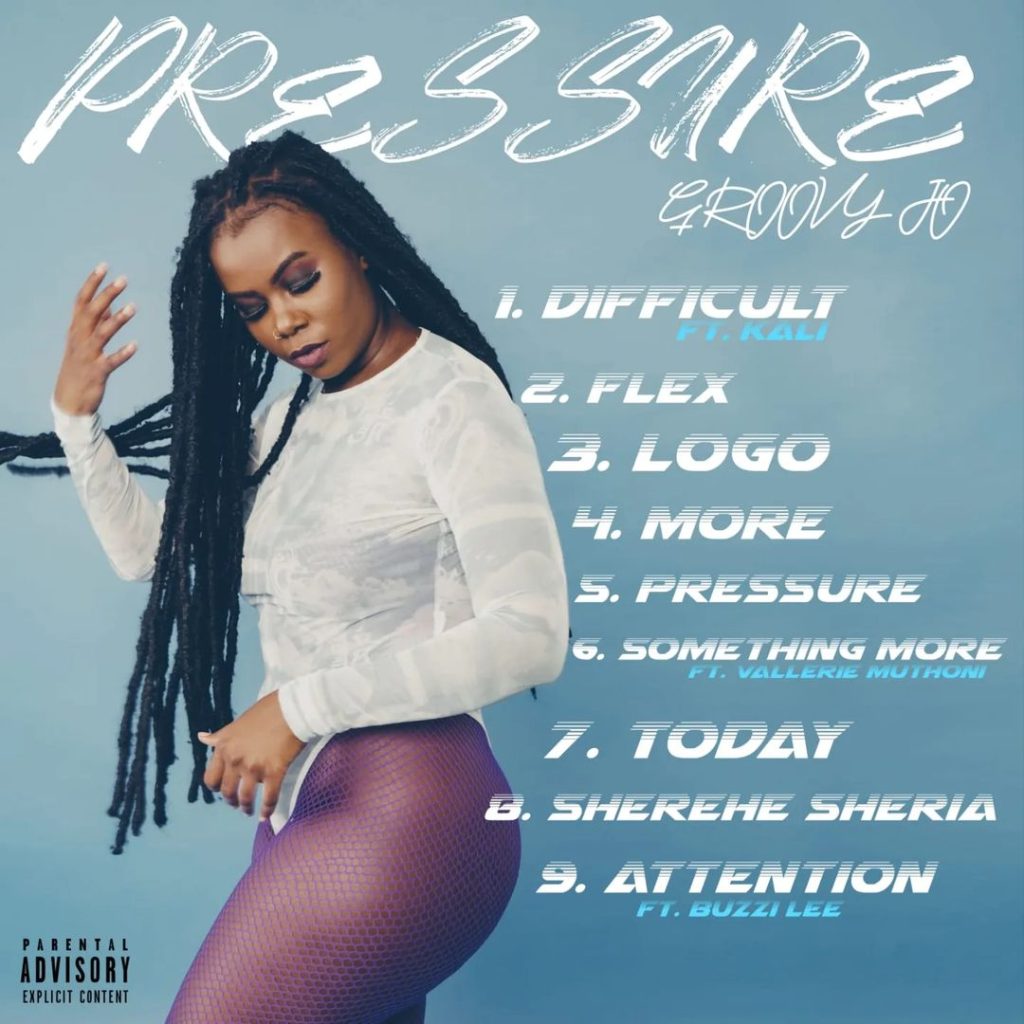 A standout component in Groovy Jo's art has been her crafty manner of weaving through different topics, themes, and lines poetically and majestically.
Pressure EP review
Pressure is an exploration of her vulnerable side, a contrast as audiences are used to the hardcore side that comes with being a rapper. The project is, therefore, more sentimental as she opens herself up to experience human emotions such as love and loss. This adventure makes pressure more explorative and diverse away from her usual rap stature.
The project is more relatable as Groovy tells her story of living and enjoying life.
The 8-track project boasts an excellent production with amazing features. Artists such as South Africa's Buzzi Lee and Valerie Muthoni are impeccable additions and beautifully accompany Groovy.
Pressure out now🔥🔥 pic.twitter.com/i18AW3k4ax

— GroovyJo (@groovyjowhoiis) June 17, 2023
The bars on this project are top-tier, with surgical precision exhibiting masterful lyricism. She is definitely getting better at her craft, placing herself miles ahead of her peers.
Pressure EP brings out a more confident Groovy Jo, marking a point where she does not feel the need to prove her rap ability with hard bars. She has already established herself as one of the hardest shrappers in Kenya.
The beat selection is a trip, having listeners upbeat and dancing in one instance, then transitioning to a head-nodding tempo. Groovy's artistry is the constant feature that puts it all together.
The themes explored in the project vary from materialism, self-worth, romance and authenticity. Pressure is a must-listen project from the ADF's very own superstar Groovy.