On the 7th of October, 2022, Just Ask Club in the Lekki area of Nigeria's commercial capital, Lagos got reactivated.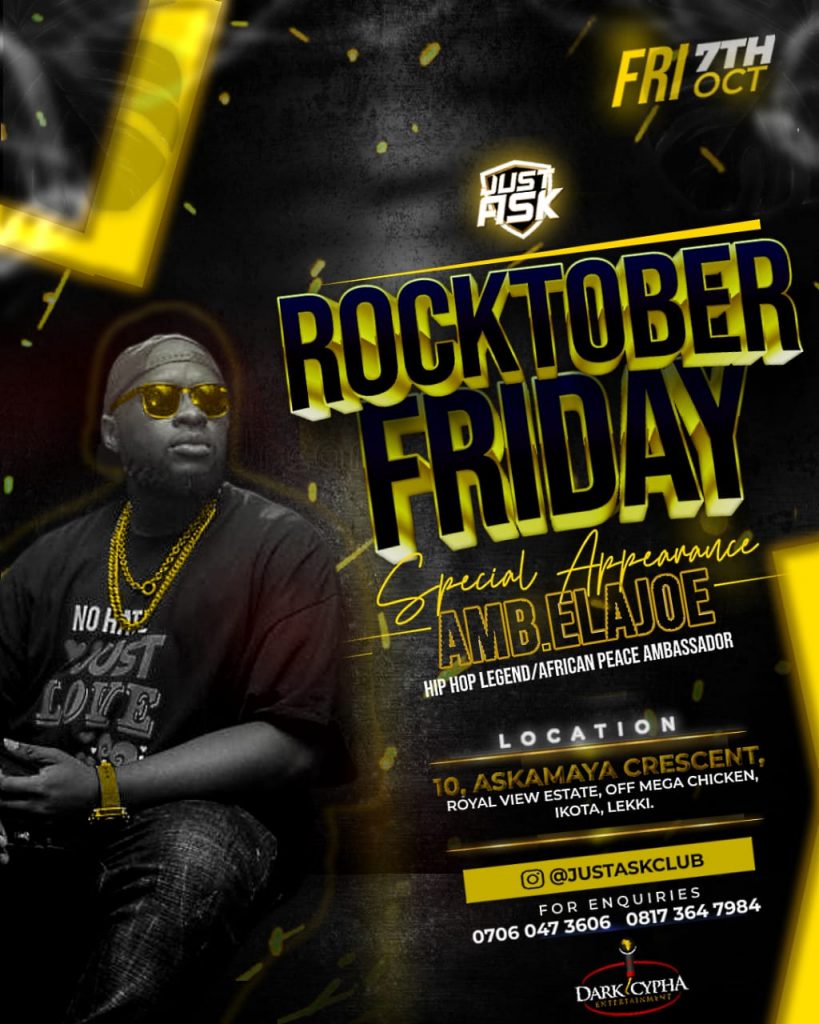 The Club, which is located at Number 10, Askamaya Crescent, Royal View Estate, Of Mega Chicken, Ikota, Lekki, Lagos, housed prominent celebrities like Ifiok Effanga, professionally known as Fiokee, HipHop Legend/African Peace Ambassador/Entrepreneur — Ambassador Elajoe, Multiple Award winning Video Director, — Adasa Cookey and Star Guitarist — YPick (Sound Sultan's former band leader) amongst others
The Club's reactivation was supported by Dark Cypha Entertainment and it dished out a "vast programme" full of music, celebrities and fun as expected.
The CEO and owner of Just Ask Club and ASKAMAYA Hotel & Suites, Dr Ulom Michael, known as Michael Askamaya and is widely known as a heavyweight in Nigeria's hospitality and nightlife industry ensured that the entertainment was at the climax and everyone who attended enjoyed themselves to the fullest.
One thing that kept a lot of people marvelling was the stupendous architecture of the club. The club's state-of-the-art facilities give a luxurious ambience that makes every customer feel elitist. The club is famous for its aesthetics and ultra-modern facilities.
Need we remind you? In the words of the owner;
CLICK THE LINK BELOW TO VIEW PICTURES FROM THE EVENT
PHOTO GALLERY COURTESY MOF MEDIA
________________________________________________
Have you found this article insightful? Then kindly share and comment your opinions in the comment section below. Thanks.
Follow On Social Media:
Instagram – https://instagram.com/iam_bigdan
Twitter – https://twitter.com/iam_bigdan
WhatsApp: https://wa.me/message/25R7LQMJIZL5A1
Email – bigdan@hiphopafrica.net