Phrv is a recording artist and songwriter who talks about his faith and real life experiences. Phrv likes to see himself as a Christian first before any other thing because that's where everything that comes out from him is rooted in. Phrv is an introverted person but can get really loud when he is in his zone which is once in a blue moon.
The artist released his second studio album, "The Space In My Head", on 14th July 2023 which consist of 16 tracks featuring artists like Menxee, Sal Ly, Warsheep, Royrex, Crid Kore, Tissann, Minkir, DAM!, Eazy Bob Wizzy, Oba Reengy, Leritmwa, Chapta5ive, Akoji and Peer Pressure MCs.
The album is a tale of a journey from distress and being lost or seemingly far from God to finding home. Just like the Title "The Space in My Head" Phrv shares about what goes on in his head at every given point and also gets us to show how beautiful the mind can be if we let it.
This is Phrv 2nd studio album which took a whole lot of amazing creatives to bring this to life. And it was produced by Mykkel Otteh and King Davo.  "The Space In My Head" album's expectation is for every listener to have their own unique experience and most importantly that every listener gets to know that God sees them and they are not alone. 
Background:
Born Victor Eche Ekainu on the 5th of September 1993 in Kaduna state, Nigeria. He grew up in a musical family were he had uncles who would always play hip hop and pop music and watch musical videos, his parents made sure to get him children Christian music collections like "Sing and Play, The Donot man, Kids Praise, Kidsong and the likes. And he was a member of the children's choir.
Phrv musical journey got ignited in secondary school seeing some of his mates rapping and singing, to writing his own rap lyrics. Before his rise into Christian Hip Hop, he looked up to the likes of Eminem, DMX, Tuface, Ja Rule, Sisqo, P Square but as the journey into Christian Hip-Hip began he got inspired and hooked on the likes of Spokesman, Rooftop MCs, DaBoomsha fka Rapsody, Soul Flame, Lecrae, Flame, Group1crew, Dream Junkies, NF, KB…
He attended Federal Government College, Vandeikya, Benue state, then went on to complete his higher education education at Daystar Christian Academy, Kaduna state. Then a graduate of Microbiology from the Federal University of Technology, Minna, Niger state. Phrv hails from Otukpo local government of Benue state and is the first of 4 children.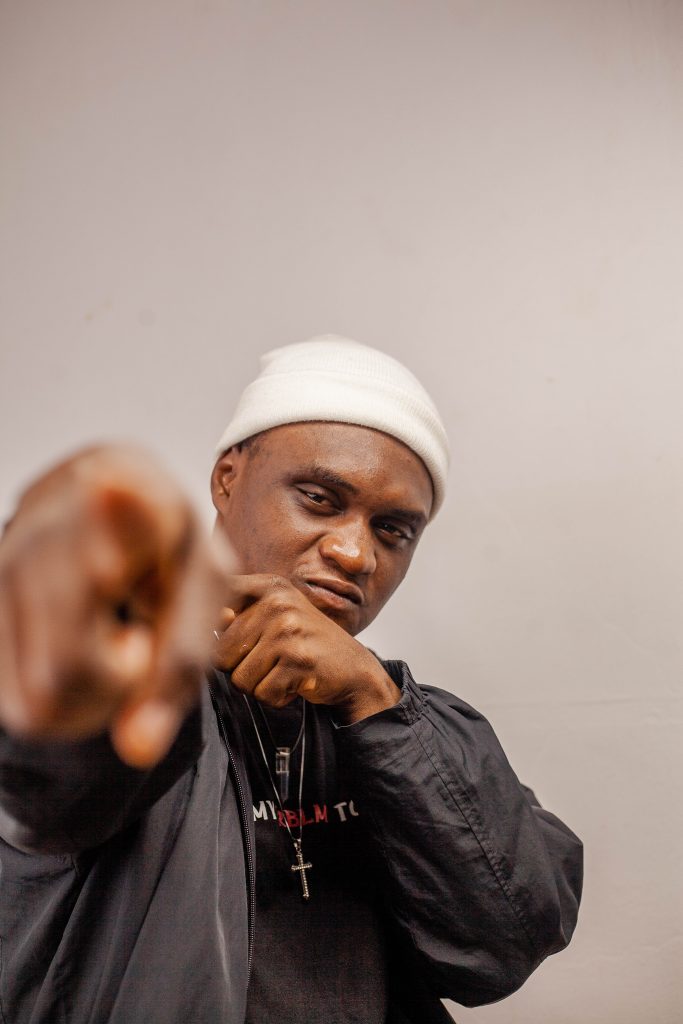 Career:
Phrv started his music career in 2017 when he released his debut EP, The Pre-Season EP. In 2018 he released his Second EP, Cold. In 2019 he released his major project, a mixtaped titled Year Of The Wolf, then he dropped his 3rd EP Something For The Dreamers in 2020, in 2021 he dropped a 2 song EP titled From The Heart. Then dropped EP number 4 titled Moments, Glitches & Motions closely followed by Somewhere In Oblivion in the same year. And his first album The Coloured Tape dropped in 2022 and later that year he put out a joint EP with "Skie Music" titled The Link Up.
He has put out and collaborated on over 100 songs in the course of his career, having 8 projects to his name (1 Mixtape, 1 album and 6 EPs)
Follow on all social media @prayforphrv