JimoWorld is a Christian Hip-Hop artist that hails from Rooderport in Gauteng, South Africa and has been rapping/producing gospel music for 3 years. JimoWorld who runs "Jesus is Lord ministries" spends most of his free time producing/mixing and mastering music.
The young rapper and producer has collaborated with various international CHH artists and doesn't take his gift lightly, his lyrics are loaded with weapons that start a war whenever you press play. JimoWorld also shoots his music videos himself.
We had a chat with JimoWorld as he talks about his passion, album and music.
Q. Who is JimoWorld for those who don't know?
A. JimoWorld is a vessel that's used by The Most high in a time like this present age, JimoWorld invites you into the perspective of a young man zealous for the God of our forefathers Yeshua and invites the army of God with his kingdom sound.
Q. Why music and what drives your passion to music?
A. I've always been inspired by music and I have been making music since I was in the secular world, then I found Christ in the year 2019 and ever since I've been making music that glorifies God and still shows my perspective and personal life.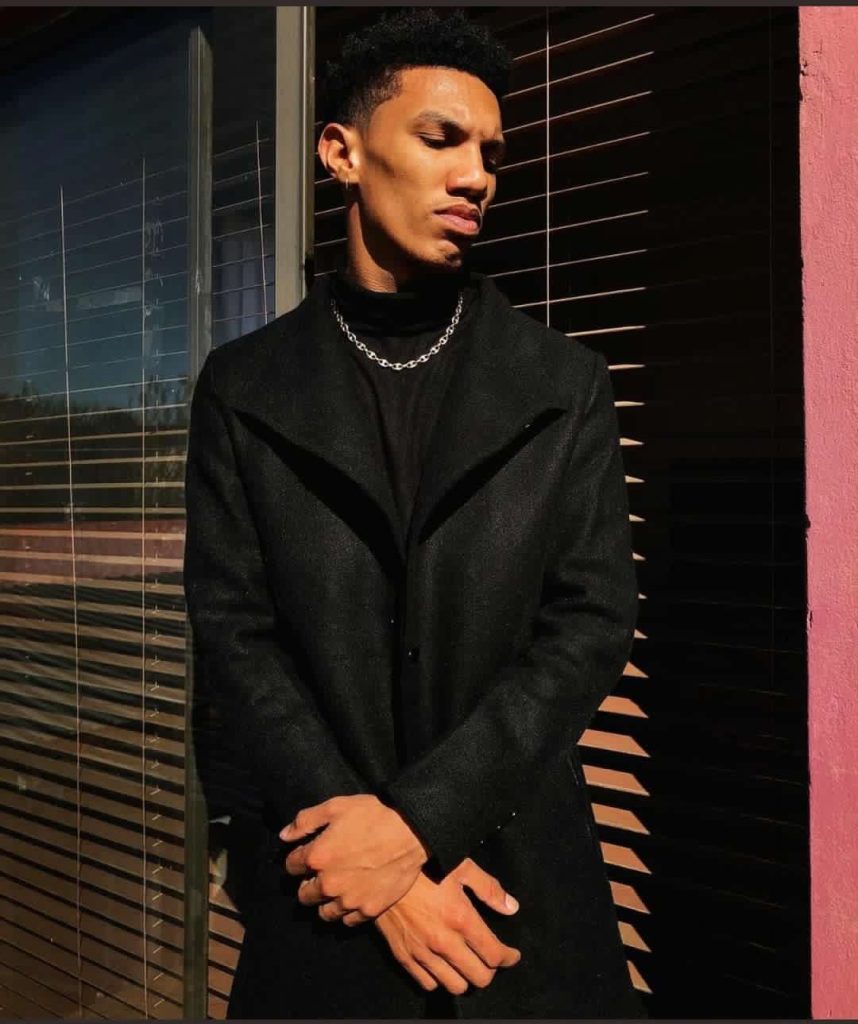 Q. What inspires your music?
A. What inspires my music is what I experience in my personal life, all the trauma, miracles and revelation i have seen contributes to my drive and sound.
Q. Has this project spoken to you in any way and what lessons have you learnt while putting this project together?
A. It has taught me a lot about the type of sound I posses and also what i'm trying to put out not only as an artist but as a message to humanity, people need to know the God we serve.
Q. What birthed the project Revelation Season 1 & 2 and who produced both albums?
A. What birthed the album was the inspiration we got living in times like these and my brother T-Junction came with the name Revelation Season, and Revelation Season 2 came as a follow up because of the amount of music we have made and also the reviews of Revelation Season 1. Many people don't know that i'm a producer as well so I produced all projects on the album.
Q. What's your favorite song of both albums and why?
A. I don't have a favourite song on the album all tracks holds a very special value to me because of how it came and the energy we get out of them.
Q. What are you expectations of this album and what do you hope it'll achieve for your listeners?
A. My expectations is that it will have an intense impact on today's youth to realise the power of music and that it will bring them back to serving Jesus with a zeal.
Q. Is there any point you decided to give up on music and what made you not too?
A. At the beginning I thought about it because I wanted to serve God like how I see men in the faith do but I realised that music is part of the ministry God has given me.
Q. As an artist what is that distinct thing that stands you out?
A. I think my distinct sound creates a war or is liken to a war chant in the spirit.
Q. What's your insight on CHH in South Africa; what do you see less and what would you like to see more of?
A. The quality of music in Christian Hip-Hop in South Africa does not compete with the secular sound and people, I would love to see more artists get the standard of sound to be able to compete.
Q. What is next for JimoWorld, a Revelation Season 3 or something entirely different?
A. Definitely more content, music videos and definitely Revelation Season 3.
Q. Any advice or message for fellow artists?
A. My advice for artists is to first find your purpose in Christ before making music because music is a very powerful and dangerous tool if you don't know how to use it, for those in Christ, people appreciate quality music that displays your character, experience and perspective and that can ultimately glorify God.