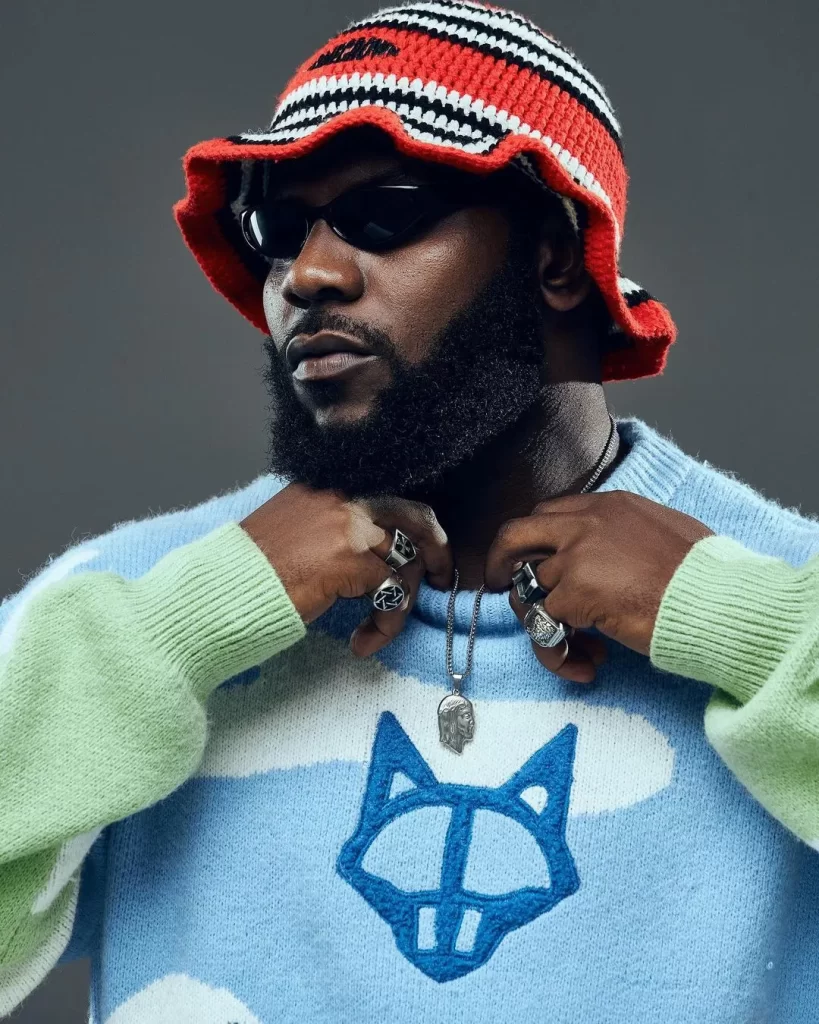 Barely hours after making his first entry on the Nigeria Apple Music 10 Chart. Nigerian Hip-hop star, OdumoduBlvck who currently holds the No.1 spot scores a second entry to the top 10, this time at No.10.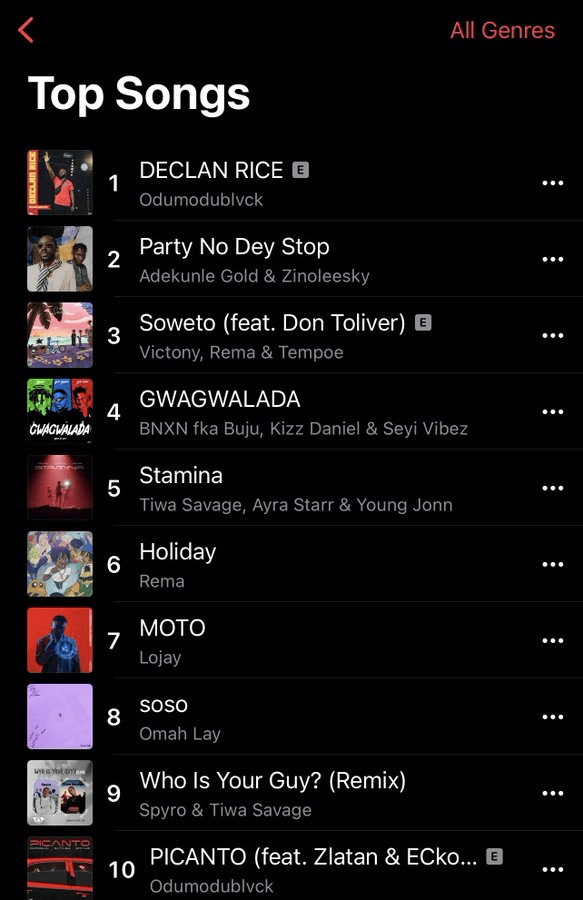 His song, Picanto, which featured the self-acclaimed World President, Zlatan, has reached its highest peak position of No.10 on the Apple music chart months after its release.
The song which initially introduced Odumodublvck to the mainstream audience has enjoyed a relatively high level of airplay. It also enjoyed high social media referencing, especially on Twitter.
It was initially predicted to happen by Fresh L, another of the trio that makes up the DRB Lasgidi, where Teezee, the owner of Native Record is also a member. Fresh L predicted both songs will hold the Number 1 and 10 spots on the chart.
PORPHET ODUMEJE. FRESH L AND THE L IS FOR LIQUID METAL 😂 pic.twitter.com/GbzeHfZg2V

— DECLAN RICE (@Odumodublvck_) March 27, 2023
READ ALSO: ODUMODUBLVCK: From An Unknown Hip-hop Underdog To The No.1 Spot
The year is looking great for the Port Harcourt raised hip-hop talent. Looks like his record deal with Teezee's Native Record is paying off.
While we continue to enjoy both records, we look forward to what he has in store for us in the coming weeks.