Odumodu has proven to not just be a gimmick with his unique 'Okporoko Music,' infusing Grime and Afro-rap. The rapper has consistently climbed the ranks of the Nigerian music industry since 2021 and 2023 has been his magnum Opus year. Odumo as he is fondly called by fans has hit four top ten songs on the Nigerian charts this year alone. His highest charting song titled after West Ham United Star Declan Rice, broke streaming records as the fastest song to reach #1 on Apple NG and highest first day streams for a Nigerian song.
After 'Declan Rice' won the hearts of Nigerians and Brits alike, Amaarae stated that Odumodu can become more than just an aggressive rap persona but also a staple of infectious melodies and he ostensibly took that advice seriously, as shown on Firegun. It's almost as if Big Kala swore that Fireboy won't out-sing him on the song.
Fireboy is making a return to consistently putting out new music since featuring on the standout 'Jabo' on Wande Coal's third studio album, he released the trending 'Yawa' and now Fuego is lending his silk-smooth vocals to layer this bop titled after both artists— Fireboy and Big Gun.
Rumours of the Native Records and YBNL artists working together hit the streets after they were spotted together at an event early this month and photos flooded the bird app.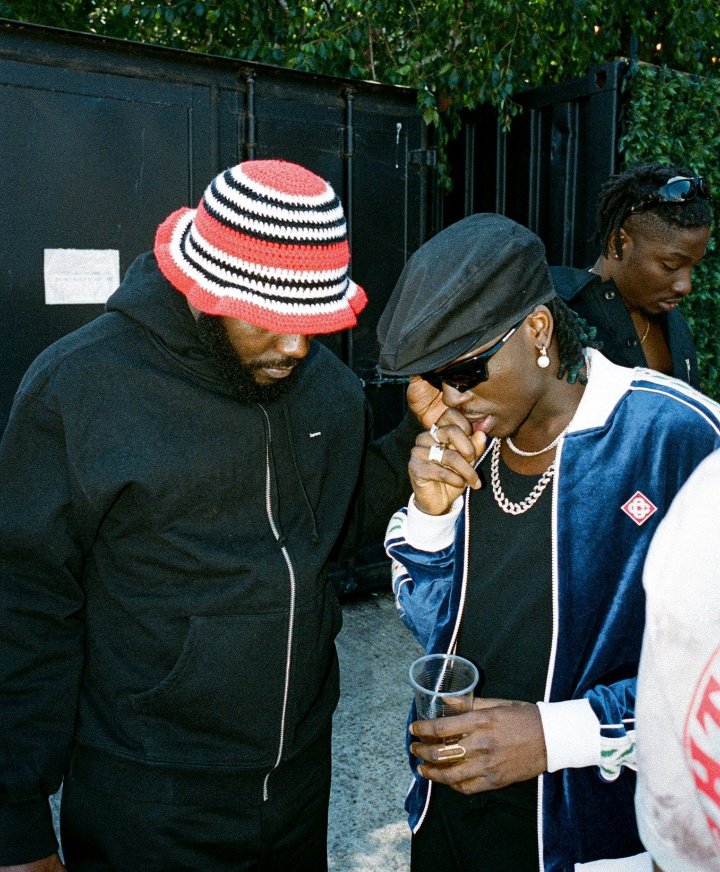 Modu brought the melodies out for the intro of the song, in a call and response four bars with Fuego and the latter takes over the chorus to deliver a bop heavily laden with Retro-Nigerian references and parlance, as typical of the Alté scene.
There are mention of Olu Maintain's catchphrase, "Kamakazee, kentro," even Fireboy is not left out of the time traveling as he references MC Galaxy's "Komolop cholop."
This is exactly why the streets love Odumodublvck, he is as brash and abashed and confident in his statements as Nigerians are famed for, all over the world. Modu is as Nigerian as Nigerian can be.
Only Modu and a few others like Ghost of SDC can intertwine Tarantino's Anti-slavery hero with Adonitology with the line, "Ikebe super na there I die, I be like Django."
The sexual references are as witty and comic as they are important; Odumodu's consent acknowledgement and Fireboy's invitation to orgasm.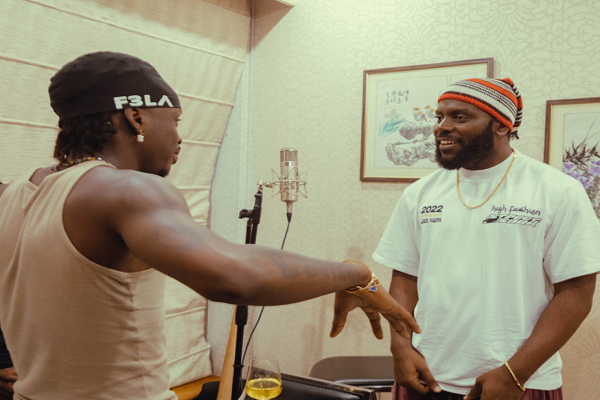 Bar the terrible cover artwork, the song is perfect in all ramifications. Modu may just have the worthy follow up to "Declan Rice" finally, if the team does the necessary promotions, 'Firegun' should seat in the same pantheons as 'Dog Eat Dog,' 'Picanto' and the aforementioned song named after a now Arsenal footballer.
What are your thoughts on the new single?
If you enjoyed reading this article do not hesitate to share with friends via all social media platforms.