Most rap fans knew Nasty C from the 'Juice Back Remix' single featuring Cassper Nyovest and Nigerian Afrobeats giant Davido., however Tsibip was not the first A-List rapper to give Nasty a Co-sign. AKA ad already predicted that the young Durban native would one day take over the SA rap game, as far back as 2014. Most fans know how much Nasty adores AKA and K.O. The 'Hell Naw' rapper took to his Instagram to drop a list of five emcees that are his favorite in SA hip hop history, to make up for the highly debated list he gave at his SA Hip Hop Mag interview.
In an interview with SA Hip Hop Mag, the rapper shared the SA rappers he looks up to. "This is purely based off the people I grew up on and the people that when they drop songs I listen to them and go, 'F***, I need to go back and write'. It's people like AKA, of course. Maggz, at a point. Definitely Proverb, 100%. There was a point where I was listening to a lot of Mr Selwyn, I don't know what happened to him. And K.O. has to be there, for sure."
In his first list, Nasty C did not include Cassper Nyovest and when he was asked the reason, he said; "Never really been in my top 5 rappers, but like, as a musician, he's definitely up there. Musician, businessman, definitely up there."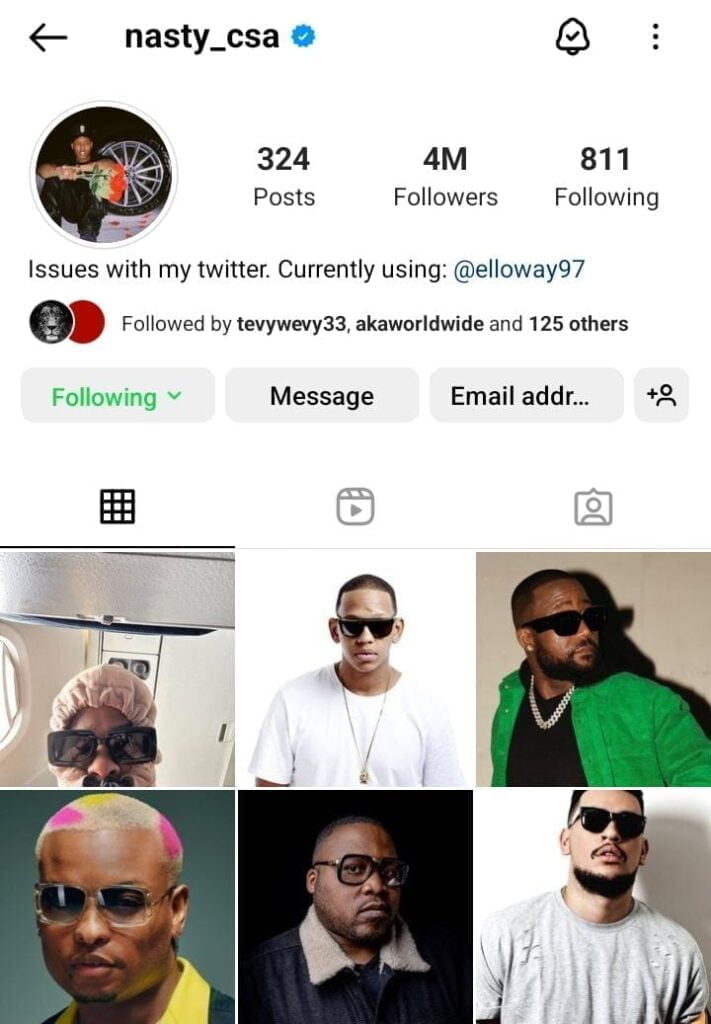 The new and updated list includes Cassper and Da L.E.S who is not much of a surprise as he is one of the earliest pioneers of English rap in the modern era of SA hip hop.
Frequent collaborator and legend Stogie T made the list, alongside AKA and K.O which Nasty has been shouting out as his inspiration since his 'Price City mixtape' days.
Lucas Henshaw is a versatile writer and music blogger who has written countless reviews and blog posts for several big brands. Follow his work @Lucas Henshaw on Facebook, @lucas_9ja on Twitter and @Lucas Henshaw on Linkedin.