Henry Ifeanyi, popularly known as Lyrical HI is a spoken-thought Poet, songwriter, scriptwriter and preacher who ministers the word of God through rap music. He's an artist that goes beyond speaking the word – he illuminates it, set it on fire, and lets it burn in your mind. This is what you feel when you listen to his art piece, 'Initiation'. 
Lyrical HI came into the limelight after the release of his recorded spoken thought poetry, Initiation. The piece received worldwide attention because it is deep with meaning. As a gospel artist, his presence and authenticity onstage is something many performers aspire to. This is something he uniquely crowns with the popular phrase tag – "Na Grace carry me come, no be Okada man"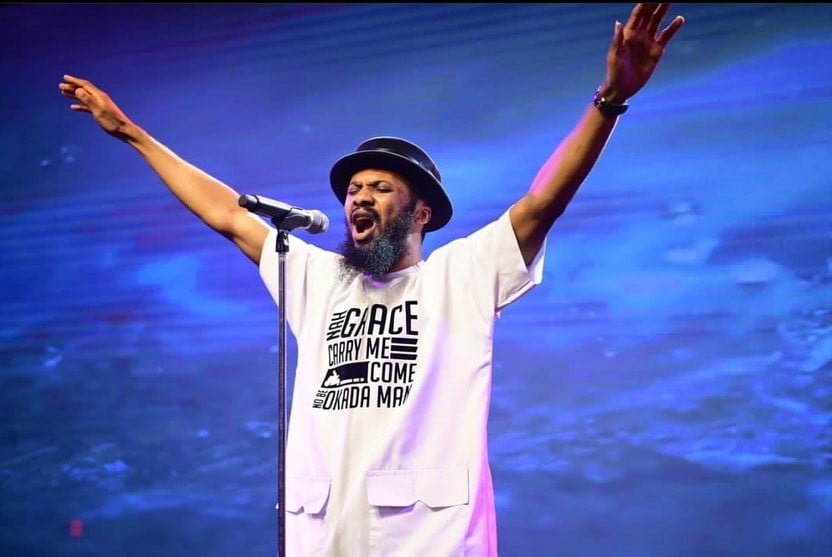 Henry Ifeanyi is the first son of Mr. & Mrs Tobias Mbachu from Ehime, Mbano Local Government Area of Imo state, Nigeria. Born in Zaria, Kaduna State in the early 90s and raised in Abuja, Lyrical HI is a member of the Loveworld Music and Art Ministry (Loveworld Nation) popularly known as Christ Embassy. 
Lyrical HI is a graduate of the Federal Polytechnic Nekede Owerri, Imo State, where he studied mass communication and is currently Studying History and Diplomatic Studies at the University of Port Harcourt, Rivers State.
According to Lyrical HI, he believes that spoken-thought poetry (as he calls it) is beyond reciting or rhyming words. Performing it with facial expression, every part of you and using it to paint pictures or create images that dance and leap in your head is what makes it intriguing and captivating. Spoken word is art. Spoken word is entertainment. Lyrical HI has been providing us with bold, hopeful, and vulnerable poetry for five years now. He has done many beautifully constructed pieces addressing the current situation of the country, salvation layered with love and hope.
Living life with proof that you cannot lift Jesus up without being lifted, Henry Ifeanyi is privileged to have been featured on stages with national and international gospel artists including Minister Moses Bliss, Minister Grace Lokwa and a host of others.
Lyrical HI is active on social media. You can connect with him via his official handles on Facebook, Instagram and Twitter. You can also stream his spoken word poetry videos via his official YouTube channel here
________________________________________________
Have you found this article insightful? Then kindly share and comment your opinions in the comment section below. Thanks.
Follow On Social Media:
Instagram – https://instagram.com/iam_bigdan
Twitter – https://twitter.com/iam_bigdan
Email – bigdan@hiphopafrica.net