In the past week, the Cameroonian social media platforms have been trending with the anticipation of the General Certificate Examination result in the country. On the 19th of August 2022 – a few days ago,
The Registrar of the GCE Board announced via a press Communiqué that he was pleased to inform the general public and especially candidates of the 2022 Examinations organized by the Board that the Board had released the results of the 2022 Examinations.
A day after the announcement of the release of the result, self-acclaimed Cameroon's Most prolific Female Rapper /Song Writer – Askia took to her Facebook page to celebrate her 16-year-old daughter, "Eunice Leea. EL" over her success in the examination. She wrote;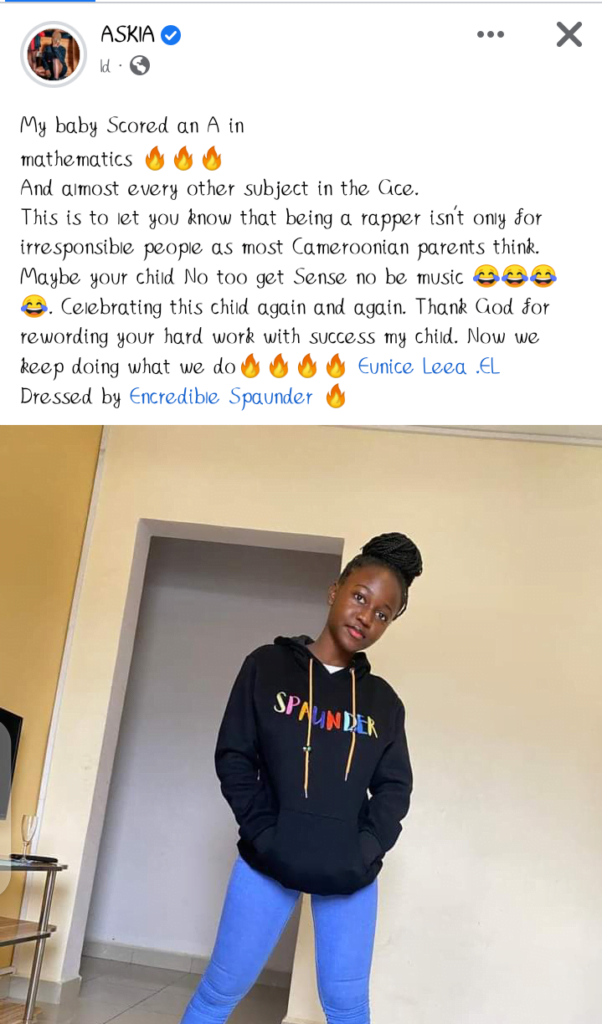 Eunice had earlier posted on her page stating that she made 7As out of the 10 Papers she wrote.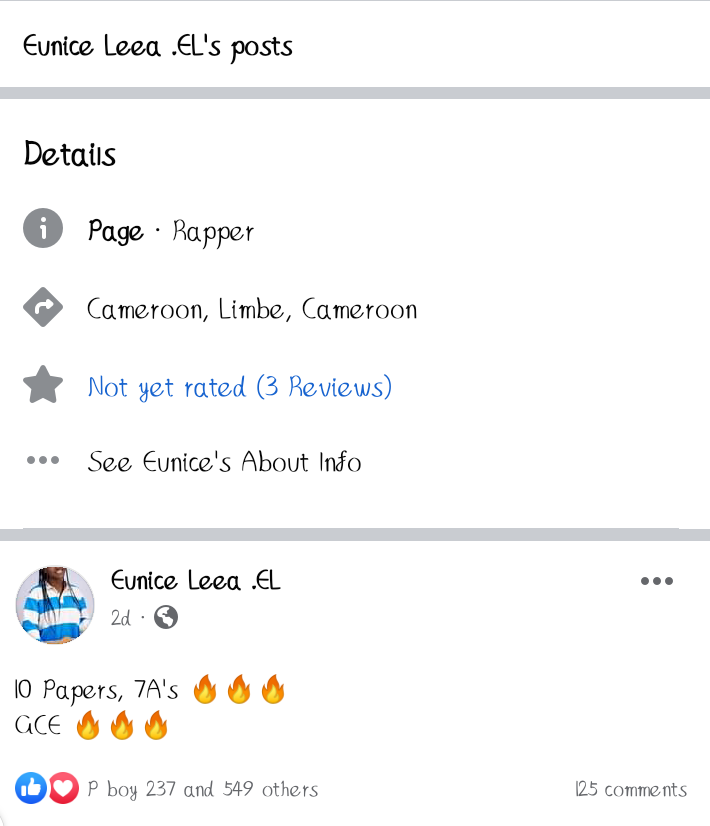 You can check out Eunice on Facebook by clicking here.
________________________________________________
Have you found this article insightful? Then kindly share and comment your opinions in the comment section below. Thanks.
Follow On Social Media:
Instagram – https://instagram.com/iam_bigdan
Twitter – https://twitter.com/iam_bigdan
Email – bigdan@hiphopafrica.net