For some time now, SA Hip Hop fans have been requesting a collaboration between Nasty C and MagleraDoeBoy, though it never materialized until recently when a photo of the two in a makeshift hotel studio surfaced on the internet.
Posted by Nani Chehore, who was behind the production of Nasty C's Strings & Bling as well as Zulu Man With Some Power, he tagged Mashbeatz, MDB, Nasty C, Tellaman, and guitarist, Dylan Fine.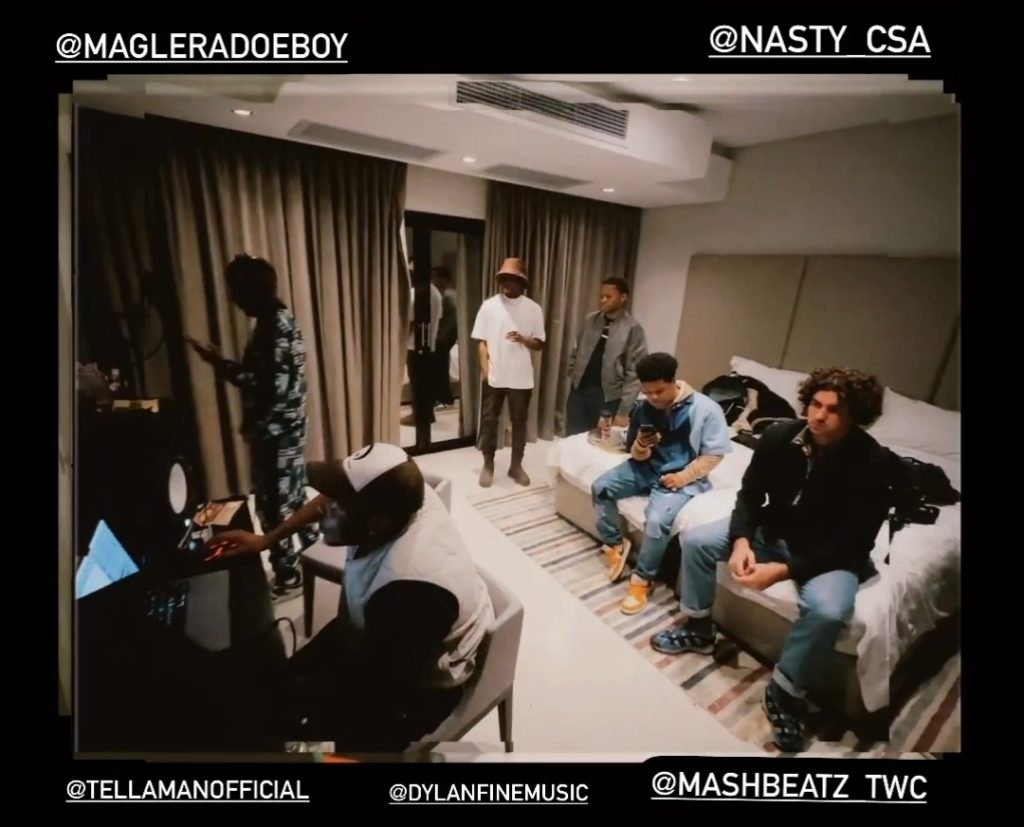 In the photo, we see Mashbeatz seated in front of a laptop while MDB stands beside him facing a mic. In the back are the rest of the crew including Tellaman who fans are elated to hear from since his last release in late 2022.
There were no more pictures to be shared though just one was enough to get us amped for what the gang has cooked up. We'll keep you updated on the latest.