WEGZ is a rapper from Alexandria, Egypt, who is making waves in the global music scene with his unique style and sound.
He is one of the most popular and influential artists in the Egyptian and Arab hip-hop scene and has also gained recognition and fans worldwide.
Wegz is making history with his music, being one of the biggest and coolest stars in the hip-hop scene. He quickly made a name for himself by disrupting Egyptian hip-hop with his experimental blend of shaabi and trap.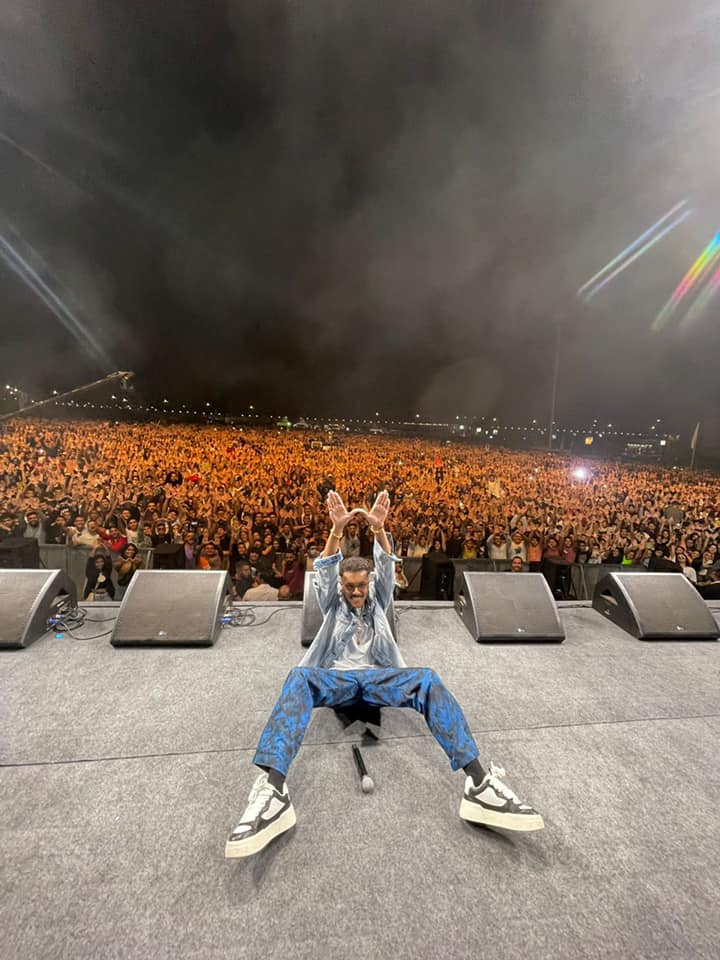 The superstar grew up in the El Wardian neighbourhood. He gravitated towards rap after being influenced by a diverse range of inspirations that include the likes of Mohamed Mounir, Adaweyya, Mob Deep, Young Thug and Asap Rocky.
WEGZ has done many amazing things in his music career. He is one of the most streamed Egyptian artists on Spotify, with over 100 million streams in 2020 and 2021.
He is also one of the most followed Egyptian artists on Instagram, with over 3 million followers.
The Egyptian superstar is set to perform his biggest hits in iconic venues across Europe and North America in his upcoming tour. His success has grown exponentially, making fans worldwide who are eager to see Wegz on stage.
The tour will place him among the first Arab artists to work with the company that has collaborated with countless other global superstars. Fans will get the chance to see him perform in Iconic venues.
Tour dates
Europe
Brussels – 27th September
Berlin – 1st of October
Paris – 4th of October
London – 5th of October
North America
Toronto – 25th October
NYC – 29th October
DC – 31st October
Houston – 4th November
LA – 6th November
Houston 4th of November
Los Angeles 6th of November
Check out his hits in anticipation of the tour.