South African hip hop lost one of it's most foremost pioneers on legend Kiernan Forbes, popularly known as AKA on the 10th of February 2023, funeral and memorial processions followed amidst fans and celebrities mourning the legend all over the African continent. A Tweep asked AKA's archrival Cassper Nyovest if he would be attending the funeral and memorial events, under a tribute tweet the latter made in honour of Forbes.
Nyovest however relied that no matter how people want to look at it, he respected AKA as an artist and a colleague even though they never got along as friends and collaborators, and that his death is a huge loss to the SA music industry and he would have attended the memorial and funeral events if he was in the country.
At the time Tsibip was away on business, once he landed in South Africa he made his way to the Forbes' family home in Bryanston, Johannesburg, to pay his tributes to the slain Supa Mega.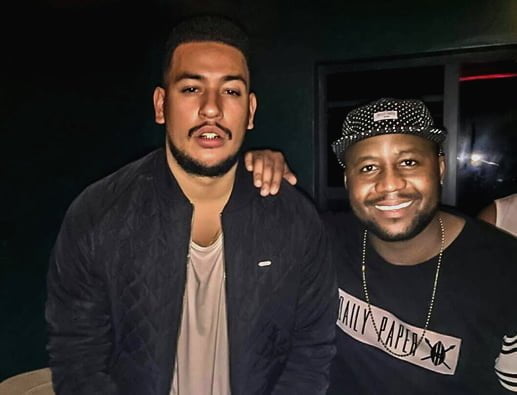 According to Sunday World Newspaper, "Cassper Nyovest arrived there and told AKA'S family that the much-publicised beef between him and AKA was over-exaggerated and that they were getting along very well and shared the same vision," said the source.
Cassper and AKA were at the highest echelon of SA hip hop for a decade and shared a Messi-Ronaldo type rivalry which wasn't as friendly a the footballers' at times.
It got abusive and physical at the height of the beef around 2014-17, almost resulting in the two settling it inside a boxing ring until AKA pulled out due ot the death of his then fiance, Nellie Tembe.
If you enjoyed reading this article do not hesitate to share with friends via all social media platforms.