In 2016, prominent Nigerian Rapper and Business Man, PG Blao, hosted the Battle Of The Year (BOTY 2016) in Nigeria.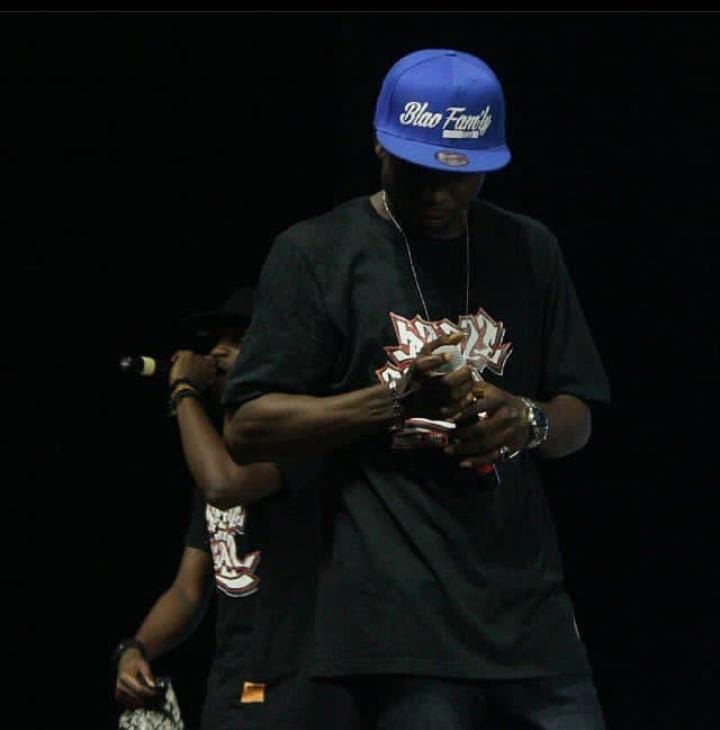 The 2016 Winners were The 619 Bboy Crew (Lagos) who later went on to represent Nigeria internationally.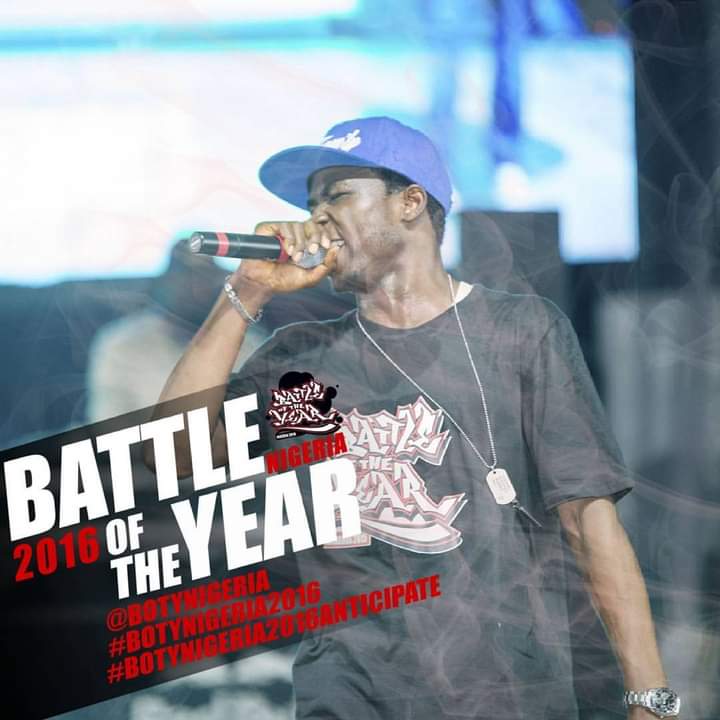 The Battle Of The Year has come a long way. Who would have thought that BOTY would go from starting out in 1990 in a local youth culture centre with barely a few hard-core fans to an arena packed with Tens of Thousands of roaring spectators and B-Boy crews from all over the world?
The event happened a few months before PG Blao dropped his sophomore mixtape "Inner Peace" in November of the same year.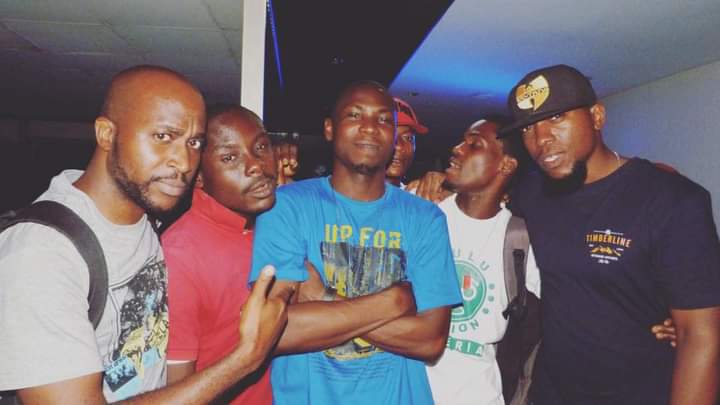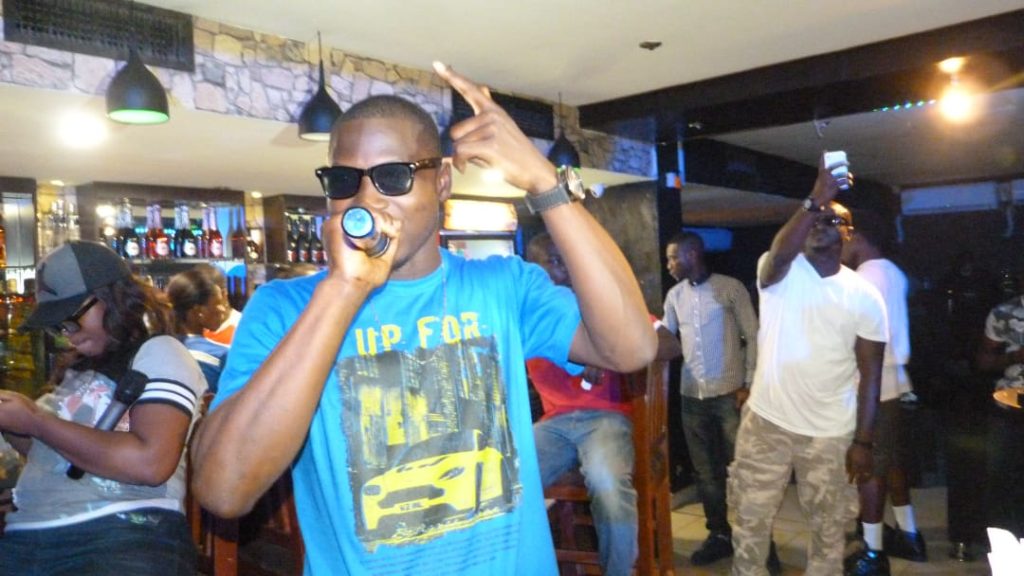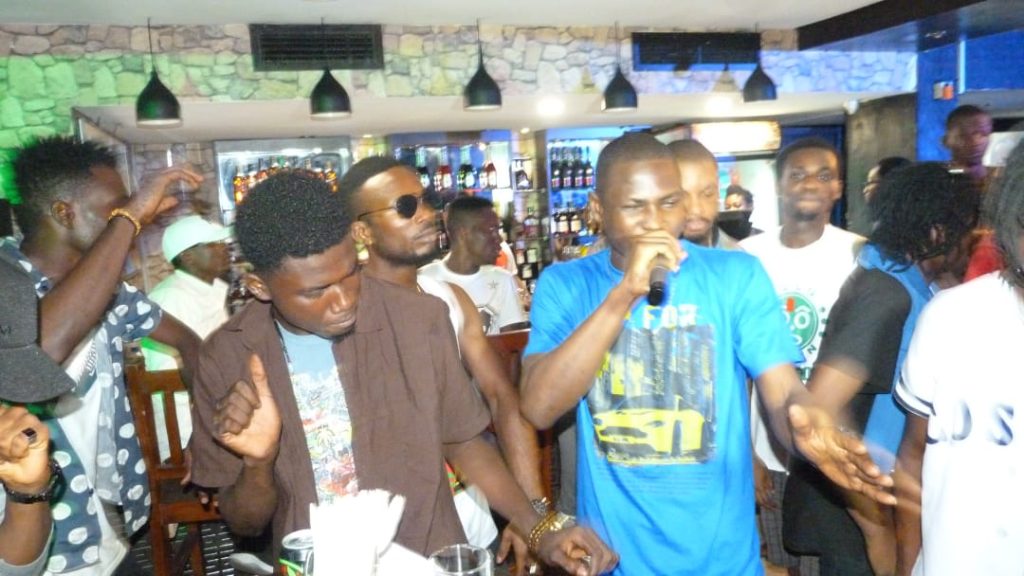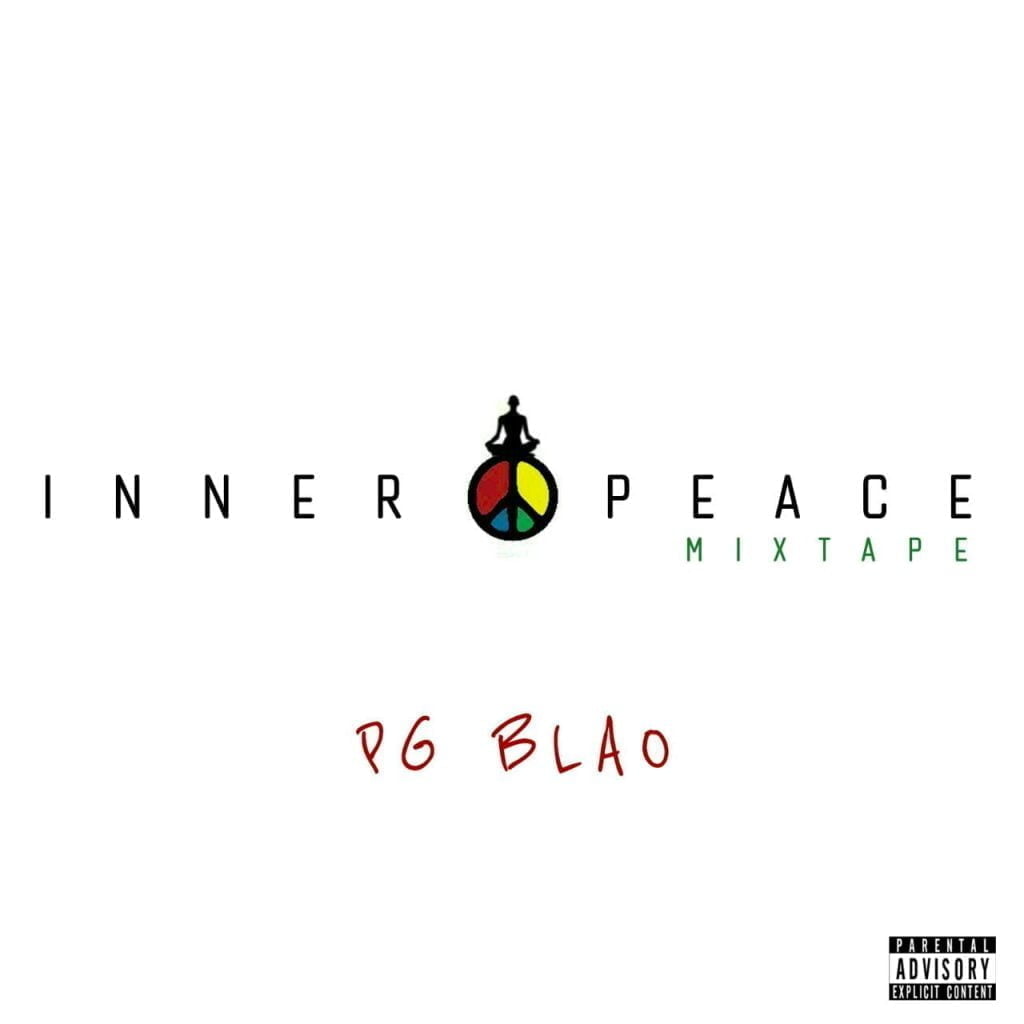 The hit singles on the tape are New Era, Strictly for the People, Selfish and For My Country. All had videos released except Strictly for the people.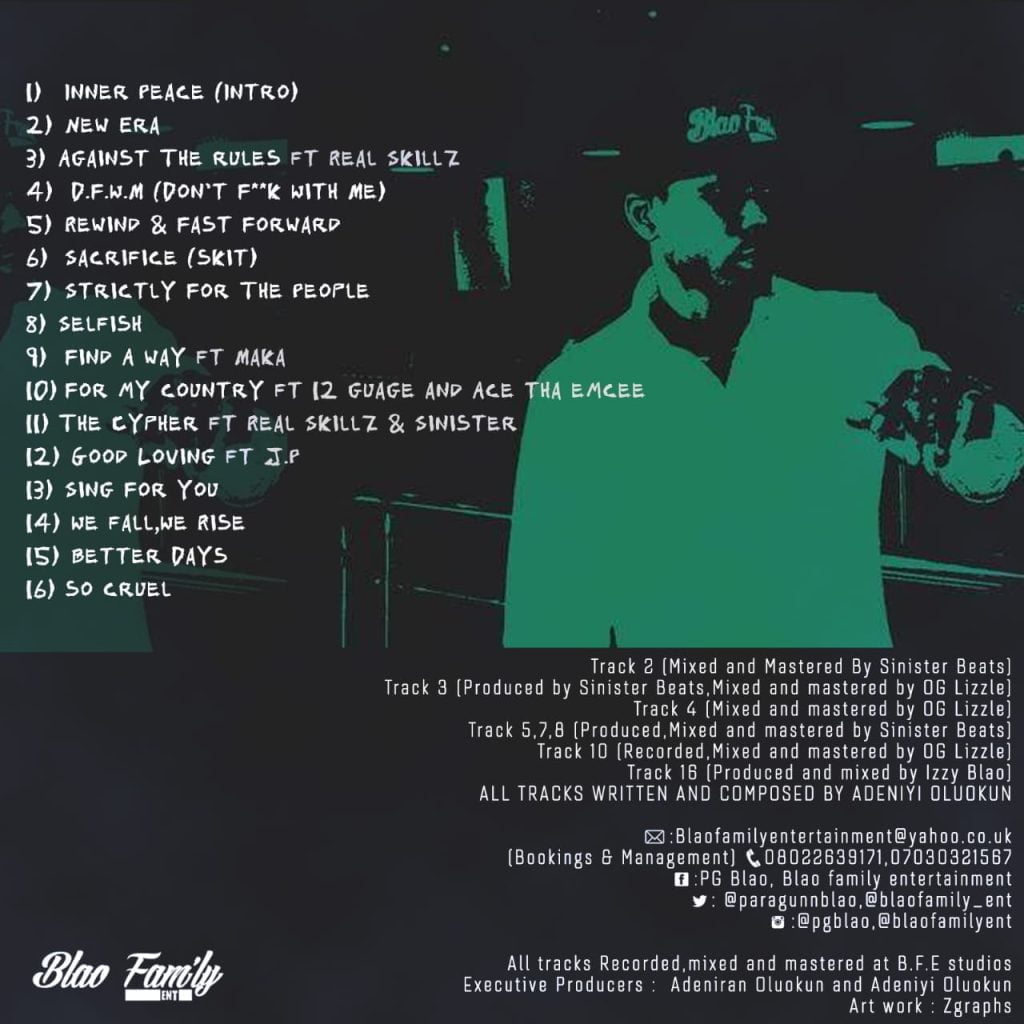 That same year Blao Family Ent studio/office was moved to Sabo, Lagos.
———————————
For My Country ft. 12 Guage & Ace tha Emcee
The video was shot and directed by Ivigilante Corp (12guage)
It was the first video off the tape, released on December 28 exactly a month after the tape was released.
———————————
PG BLAO – NEW ERA
Shot and directed by Mr C4.
Edited by 'Niyi Olu.
New Era Video was released based on popular demand accrued from the success of the single. It would have been considered a crime not to put out a video for it. The video was released on October 16, 2017.
———————————–
PG BLAO – SELFISH
Shot and directed by Mr C4.
Edited by 'Niyi Olu
————————-
In the same year, 2016, "Tha Throw Down Rap League" Presented the Holy field VS Dabu The Gemini rap battle. The event was hosted by PG Blao in the Blao family Entertainment studio office, Sabo, Yaba, Lagos. It was sponsored and organized by Tha Throw Down TV UK.
________________________________________________
Have you found this article insightful? Then kindly share and comment your opinions in the comment section below. Thanks.
Follow On Social Media:
Instagram – https://www.instagram.com/hiphopafricaa/
Twitter – https://twitter.com/Hiphopafricaa
Email – bigdan@hiphopafrica.net