Baby4ace, the rising star from the vibrant streets of Mushin, Lagos, is making waves with his latest EP, "Son Of Gaga." His music is a unique blend of street wisdom and international exposure, reflecting his journey from the rough streets to the global stage. With infectious vibes and real talk, Baby4ace's music is a testament to his growth as an artist. This edition of HipHop Africa's Exclusive Interview as conducted by BigDan surfaces Baby4ace debut body of work. Baby4ace brings the essence of Mushin to every performance, infusing his set with high energy and unique sound. With his latest EP "Son Of Gaga," he delivers a memorable experience that captivates audiences. He also comes with an engaging interview style, sharing insights into his music journey, inspirations, and aspirations. Baby4ace is all about the vibes and real talk, creating an unforgettable atmosphere for fans and interviewers alike.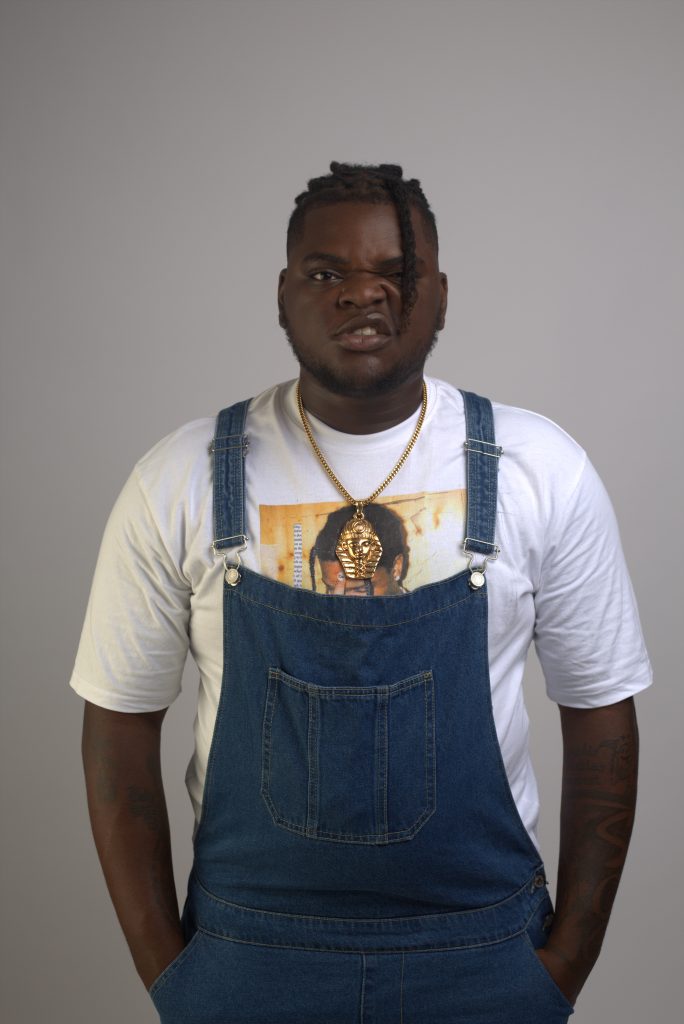 You've got a distinct stage name… What's the idea behind the name "Baby4ace" with the number "4" in-between?
So the origin of how i got the name in the first place was when i was playing American Football in High School back in the United States of America and people thought i was a calm dude though i am huge in size but with a calm look, so they started calling me baby-face until i showed them some craziness on the pitch. About the spelling of my name, You got it right, the idea is to be distinct.
Congratulations on the release of your EP "Son Of Gaga"! Can you share with us the story behind the title and how it reflects the essence of your music?
Thank you. The story behind the title no be long thing at all, but for those who don't know, the title was inspired by the relationship between my mum and I. Gaga is my mums' alias and she inspires me a lot to put in work in life. For me, music is one of the easiest ways i express myself, so this EP is an outcome of combining both with my personal life experience.
Your EP seems to draw inspiration from the Mushin area of Lagos Nigeria. Could you elaborate on how the area influenced and shaped your sound and style throughout "Son Of Gaga"?
Let me start with one of my lyrics "Mushin la wa wa awon giran lon gbe be" meaning Mushin is where we are and only the tough ones live there.
Growing up in Mushin made me see life from the street perspective but combined with my international exposure i saw myself as a hybrid.
And i needed people to know that, other than the general notion of Mushin being a rough area. The orientation from there is one of the best survival kits anyone can possess and it is not always about fight/violence but if you try test sha you go sure find out.
Each track on the EP seems to have its own distinct flavour. What was your thought behind selecting and arranging the songs to create a cohesive listening experience?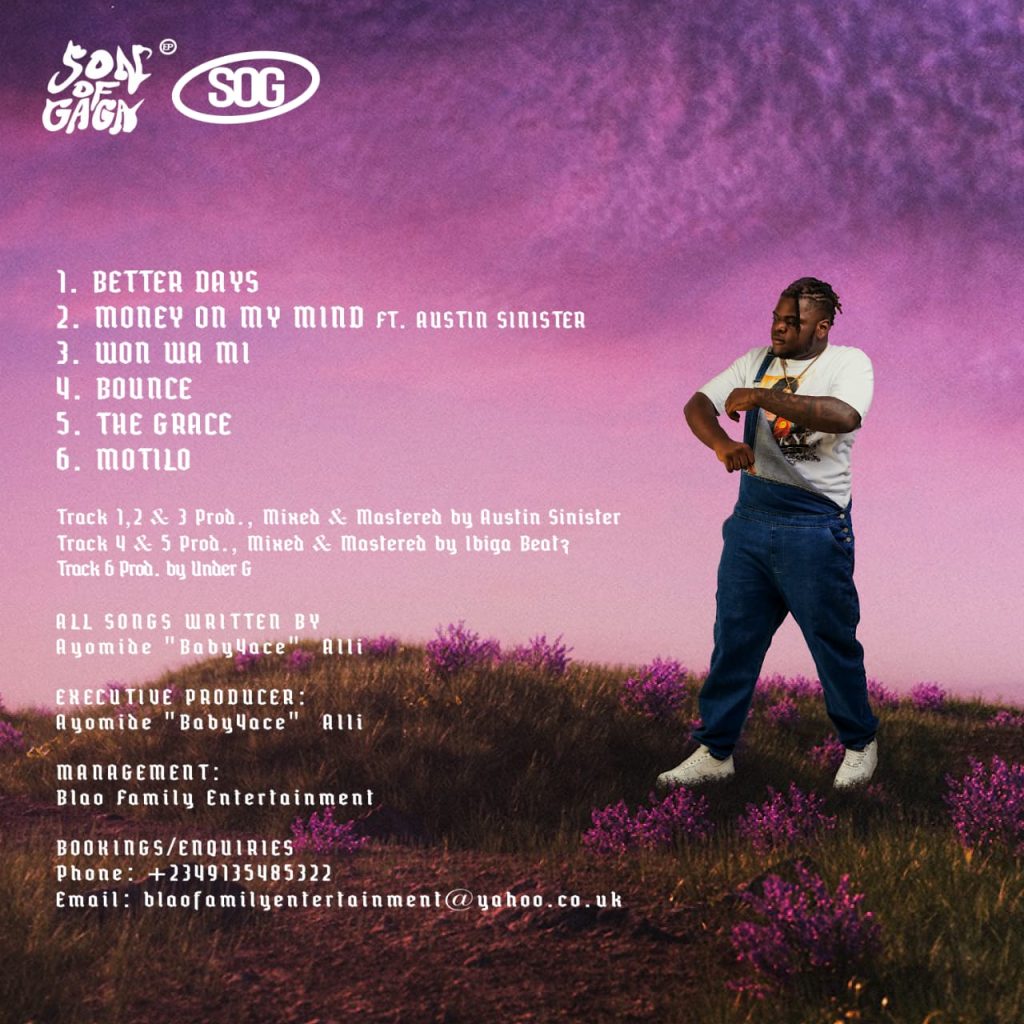 Omo the process was fun but it was a combination of sleepless nights and dedication by me and my team.
I had recorded so many tracks within a period of 3 months and we had to pick the few that made it to the EP from all of those. It wasn't a walk in the park at all.
All tracks were inspired by exactly what was going on in my life at the time i created them, so they are all unique. And that is one thing that makes this EP special.
"Son Of Gaga" undoubtedly showcases your growth as an artist. How do you feel you've evolved from your previous work, and what aspects of your artistry have you refined in this project?
I have always been a very creative music person but i experienced tremendous growth in the process of creating this body of work. I had experiences performing on stages in front of a small audience to performing in front of a large audience with a VIP crowd.
Also, i learnt a lot about the music business and omo i no go lie e no easy but we've got to keep pushing and believing and we sure go come out tops.
Collaborations often bring fresh dynamics to music. Were there any artists or producers you worked with on this EP, and how did their contributions contribute to the overall vibe?
I worked with quite a number of people on this EP; Producers, A&Rs and My Manager. Hmm won kpo gaan.
For example, Austin Sinister produced – Money on My Mind, Better Days & Won Wa Mi. Ibiga Beatz produced Bounce and Grace.
The EP was A&R'd by PG Blao who happens also to be my Manager because I am being managed by Blao Family Entertainment and together we made this EP the gem it is.
Have You Read: PG Blao's Rendition of "Wild Dreams" – A Glimpse into His Upcoming EP
Visual aesthetics can play a significant role in conveying your artistic message. Do you plan to complement more songs on the EP with music videos or visual content that align with the theme?
I have two videos out for the singles I released before the EP. Motilo and Won Wa Mi. Plans for other videos will be relayed when it's time.
Mushin's influence aside, "Son Of Gaga" still carries your unique voice. How do you balance paying homage to your inspiration while ensuring your own personality shines through?
it was not difficult for me to stand out cause i am who i am regardless of who is around.
Mushin dey my body and i am proud of Mushin and i feel like i am an ambassador for my hood. If you see me as a great guy then you will see my hood as a great hood.
With the EP out now, fans are eager to know your favourite track and the story behind it. Could you give us a glimpse into your personal connection with one of the songs?
Asking me this type of question is unfair, it's like telling me to mention my favourite child when i have kids. Not saying i have kids o, ehen ki e to ko ba mi. Its just an illustration.
As you continue to share your music, what emotions or reactions do you hope "Son Of Gaga" will evoke in your listeners?
Vibes and real talk. Because the energy was over the roof throughout the creation process. if you listen you sef go feel am. And I also need to add that I made this EP for the people of Mushin to know that they are special and thoroughbred. And they can make it regardless of what people say about the hood.
Looking ahead, what's next for Baby4ace after the release of "Son Of Gaga"? Are there any upcoming projects or aspirations you're excited to pursue in your music journey?
omo i no fit dey shalaye o, but on God evidence go soon show, Because i have a lot going on aside just promoting my EP. Una go hear from me soon. Just remember the name Baby4ace and keep streaming "Son of Gaga".