Nnonnane Isidor Ekane with the stage name Rich Khasino is not slowing down with the publicity of his forthcoming project titled DRUMZ. The 23-year-old rapper was born in Bangem. the Capital of Kupe Manenguba, South West Region of Cameroon, has announced the date for his Extended Play Launch Party as September 15. He also disclosed the venue and time and it seems to be free for everyone.
Taking to his official Facebook page, the rapper shared the below picture with the accompanying caption: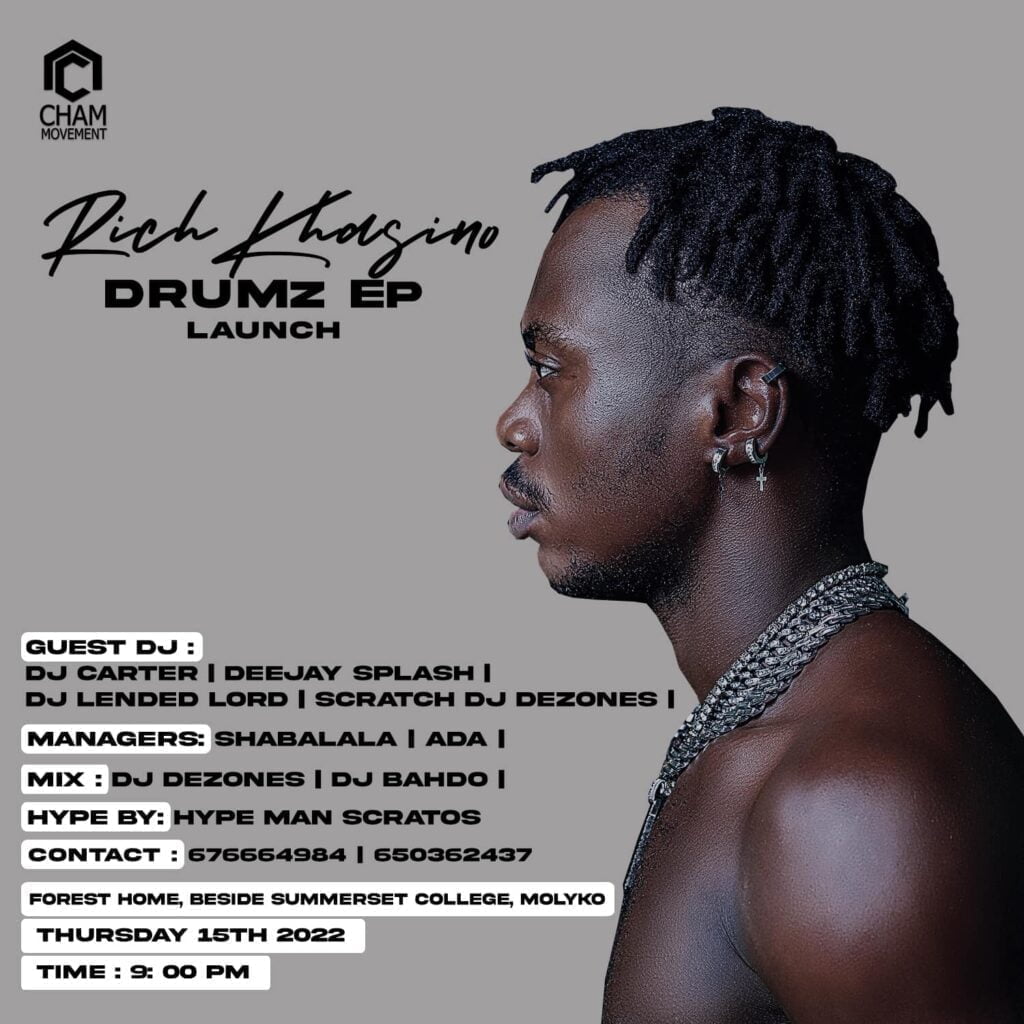 #DrumzEP #Launch Party
……………15th September ………
Location. Forest Home, Molyko Buea CM
Come and party with me #Timetogocrazy
………………You are invited………………
So, if you are in Cameroon or you plan to visit before the 15th of September, 2022, then make it a date with Rich Khasino as he launches his EP.
________________________________________________
Have you found this article insightful? Then kindly share and comment your opinions in the comment section below. Thanks.
Follow On Social Media:
Instagram – https://instagram.com/iam_bigdan
Twitter – https://twitter.com/iam_bigdan
WhatsApp: https://wa.me/message/25R7LQMJIZL5A1
Email – bigdan@hiphopafrica.net