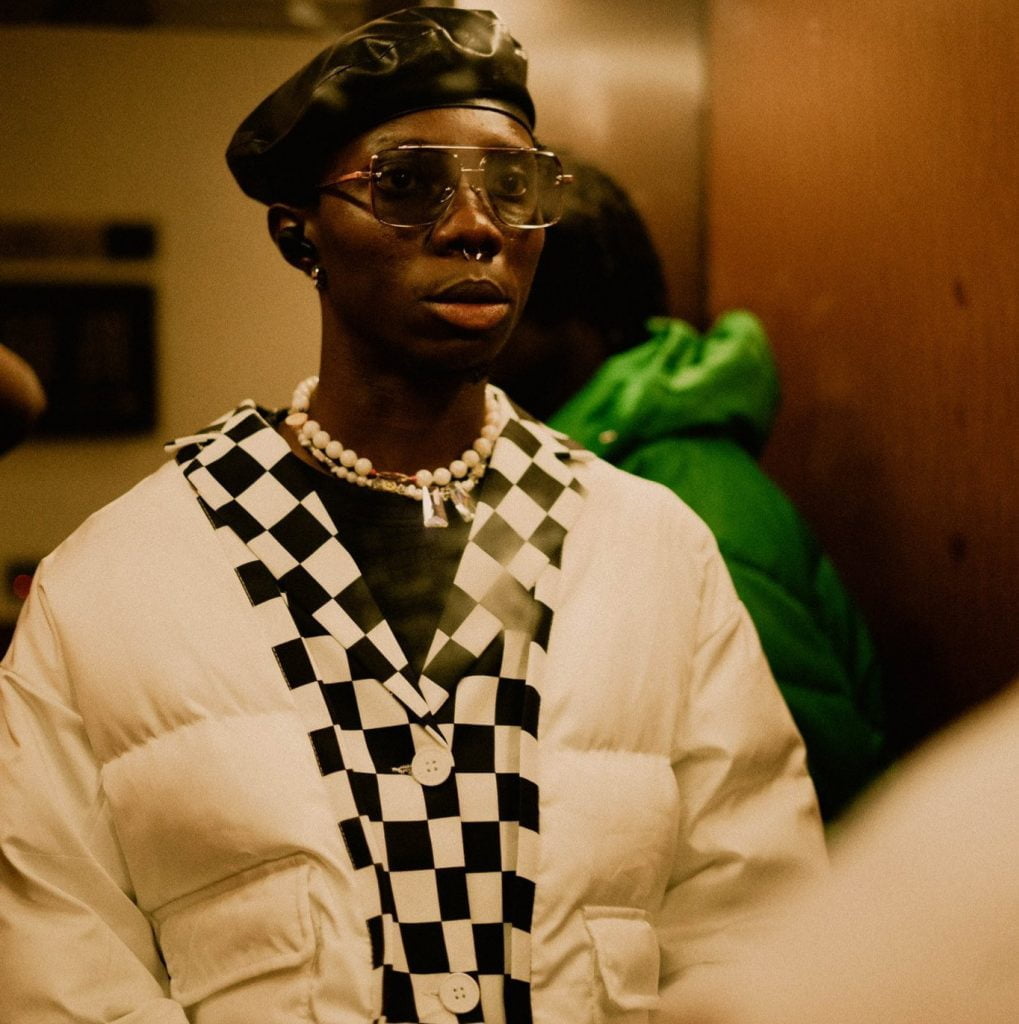 Blaqbonez is easily one of the most relatable Nigerian rappers to who the newer generation relates the most. He solidified his place in the Nigerian rap scene with his opaque charisma for classy flows.
The rapper is signed to Chocolate City, a label formerly championed by MI Abaga, one of the most talented rappers out of Nigeria. He has continued to make an impact in the industry.
Blaqbonez's prominence is partly due to his creative style of promoting his music. The rapper is not only good with bars, but he is also better at utilizing time and opportunities.
Before coming into the industry sometime in the 2010s after his unorthodox approach to rap was discovered, he already built a cult-like following at his University.
In 2018, Bonez finally got a chance to prove himself after his response to MI Abaga's "The Album Era

Since then Blaqbonez has gone ahead to drop two albums. His debut album "Sex over Love" got critical acclaim. It was nominated in the Rap album of the year category of the Headies award.

Bamise Oyetayo of NotJustOk while making her review believed that "Bonez spoke for the younger generation by placing physical touch over emotional attachment relationships".

Bonez has stayed relevant by posting up as the face of the younger generation. He has a very unique connection with the realities of Gen Z beliefs and has continued to show that through his music.
Blaqbonez's Back in Uni
In 2022, the video to his hit single "Back in Uni" a track off his second album, "Young preacher" was a collection of recreated scenes from some of his favorite videos from other sensational artists.

The video featured scenes from Asake's "organize", a remake of Wizkid's "Bad to me" cover art, a cosplay of Oxlade's sleeveless drip from "Kulosa", a cryptic scene that explained the Stefflondon and Burna Boy's breakup back and forth.

He also did a cosplay of Ruger's Snapchat video, where he subtly explains Ruger and BNXN fka Buju's internet brouhaha.

He also shares a cosplay of one of the scenes from Ayra Starr's Rush, as well as a cosplay of Portable writing his hit song "God Abeg" and a subtle punch at Carter Efe.

READ ALSO: The Superstar Called Zlatan Ibile

Bonez being a rap genius is clear there is no touching him. His punchline flows, and delivery speaks for him. But what has kept him on the radar is his creativity, as a person.

Recently he got another huge cosign from American rapper, Offset, who got wowed after seeing a clip of his promotional song for his "Breaking The Yoke Of Love Concert"
Blaq continues to push against all odds and has grown into an unstoppable wave. He is well-accepted by the young Nigerians. He never seizes to make waves and he has continued to feed his fans with good music.

So without any doubt, it is safe to say Blaqbonez has grown fully into becoming the voice of Nigerian rap. Blaqbonez is easily one of the most relatable Nigerian rappers to who the newer generation relates the most. Let's keep our hands crossed and stay optimistic about what is to come from the rapper.