I was personally waiting for this. The "Young Preacher" project has been on the lips of many Hip-hop Lovers globally.
Blaqbonez who is known for his humour and comedic approach to promoting his creative works has won the hearts of Hip-Hoppers across borders in anticipation of his latest project.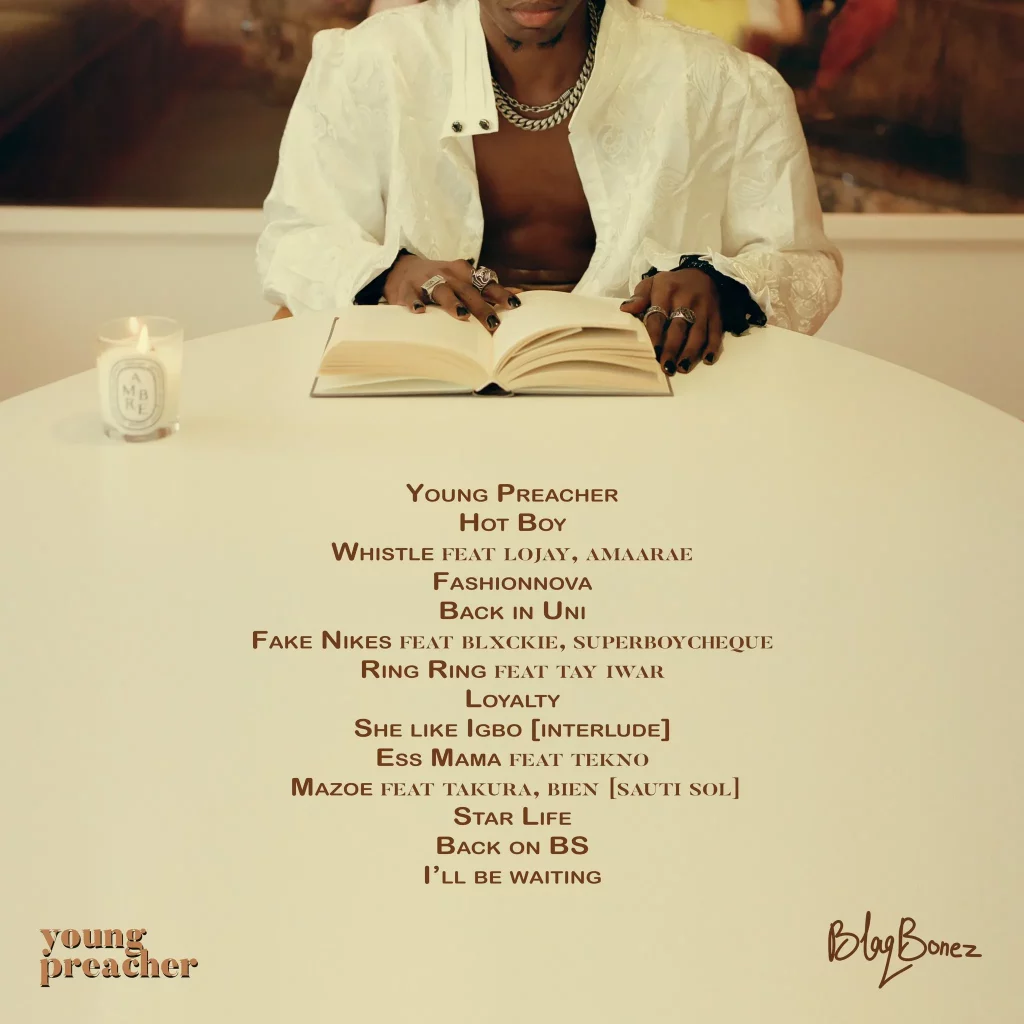 This new project will serve as his second official album following the release of the "Sex Over Love" Album.
The 14 tracks consist of numbers which feature previously released singles like "Fake Nikes" and "Back in Uni".
Furthermore, the album houses guest artists like Lojay, JAE5, Amaarae, Cheque, Tekno, Tay Iwar and Takura.
Listen and Download it below
________________________________________________
Have you found this article insightful? Then kindly share and comment your opinions in the comment section below. Thanks.
Follow On Social Media:
Instagram – https://instagram.com/iam_bigdan
Twitter – https://twitter.com/iam_bigdan
WhatsApp: https://wa.me/message/25R7LQMJIZL5A1
Email – bigdan@hiphopafrica.net